News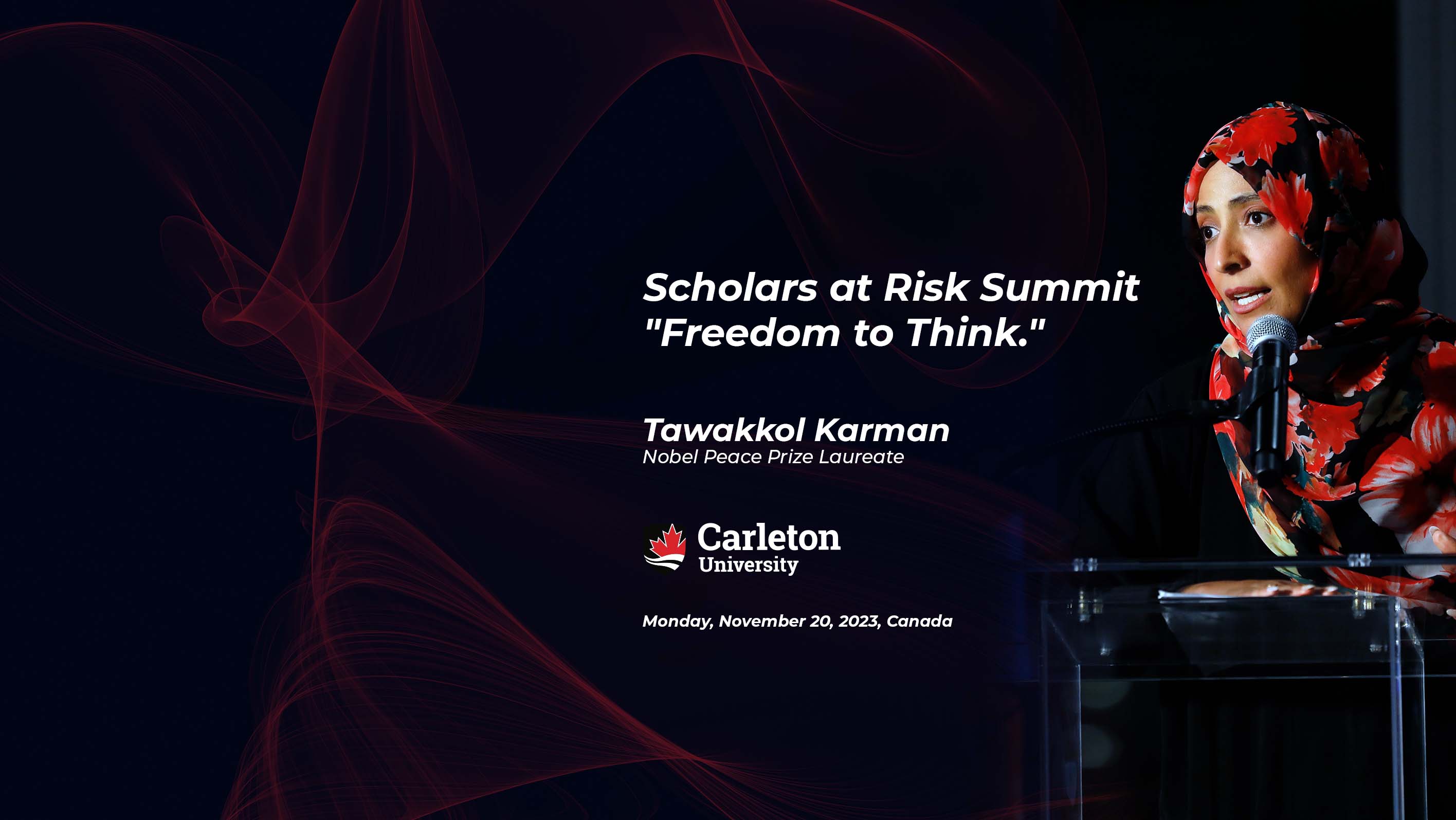 Nobel Laureate Tawakkol to take part in "Scholars at Risk Summit" in Ottawa
Nobel Peace Prize laureate and human rights advocate, Tawakkol Karman, will take part in the upcoming Scholars At Risk Summit: Freedom to Think Conference, hosted at the Carleton Dominion-Chalmers Centre (CDCC) in downtown Ottawa, Canada.
The event, organized by SAR Carleton in collaboration with SAR International, the Scholar Rescue Fund, and the MESA Global Academy, is dedicated to addressing the urgent issue of attacks on academic freedom and higher education globally.
At the summit, Tawakkol Karman will deliver a speech highlighting her efforts in the struggle for human rights and freedom of expression, as well as strategies to address the global retreat from the principles of democracy and freedom. The conference will commence with a cultural and artistic performance, along with a welcome event on the evening of Monday, November 20th, followed by a full day of summit activities on Tuesday, November 21st.
Themed "Freedom to Think," the program will delve into the broad spectrum of global threats to academic freedom and the significant impact on scholars and students, often resulting in forced migration. The summit aims to stimulate discussions on effective strategies to defend academic freedom and provide support to scholars compelled to flee their home countries.
The Scholars At Risk initiative at Carleton University, in partnership with the Scholars at Risk Network, SAR Canada, the Institute of International Education Scholar Rescue Fund, the Middle East Studies Association Global Academy, and the Alexander Von Humboldt Foundation, is excited to spearhead this crucial event. 
The summit will bring together international scholars, experts, and advocates to examine and address the vital issue of protecting academic freedom in an increasingly challenging global landscape. This gathering serves as a platform for fostering dialogue, sharing knowledge, and developing collaborative solutions to safeguard academic freedom for the betterment of scholars and society as a whole.