News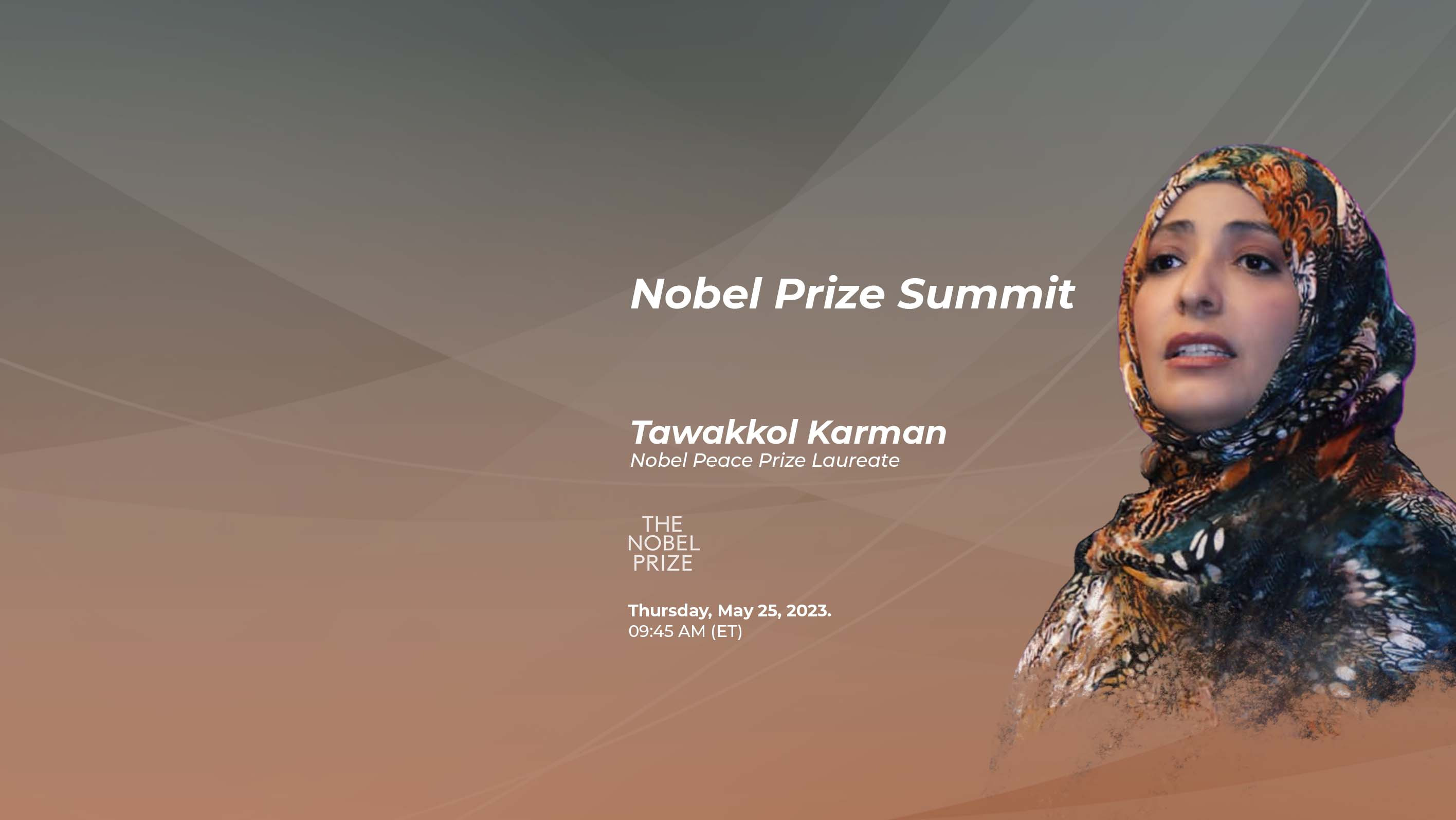 Mrs. Karman to contribute insights at Nobel Prize Summit
The Nobel Peace Prize laureate and human rights activist, Tawakkol Karman, is set to participate in the 2023 Nobel Prize Summit in Washington, DC, on Thursday.
The summit, which is organized by the Nobel Foundation and the US National Academy of Sciences and themed "Truth, Trust and Hope," aims to bring together Nobel laureates, leading experts, and the wider community to examine ways to combat misinformation, restore trust in science, and build a brighter future.
The summit will feature a series of panel discussions addressing these issues. Karman's presence at the summit is expected to enrich the dialogue with her insights and expertise on human rights and social justice. Karman, who became the first Arab woman to win the Nobel Peace Prize in 2011, is a prominent voice on issues related to human rights, democracy, and freedom. Her contributions to the summit are expected to be valuable in addressing the pressing issues of misinformation and the need for trust in science and evidence-based decision-making.
The 2023 Nobel Prize Summit offers an opportunity for individuals to engage in a crucial conversation on how to address one of the greatest threats to our society today. The event is scheduled to take place in Washington, DC, from May 24th to May 26th, and will feature various activities, including panel discussions, deliberative polling, and solution sessions. The summit's participants will include Nobel laureates, leading experts, policymakers, and representatives from various sectors, making it a multidisciplinary and inclusive platform for exchanging ideas and perspectives.
To watch speech click here