News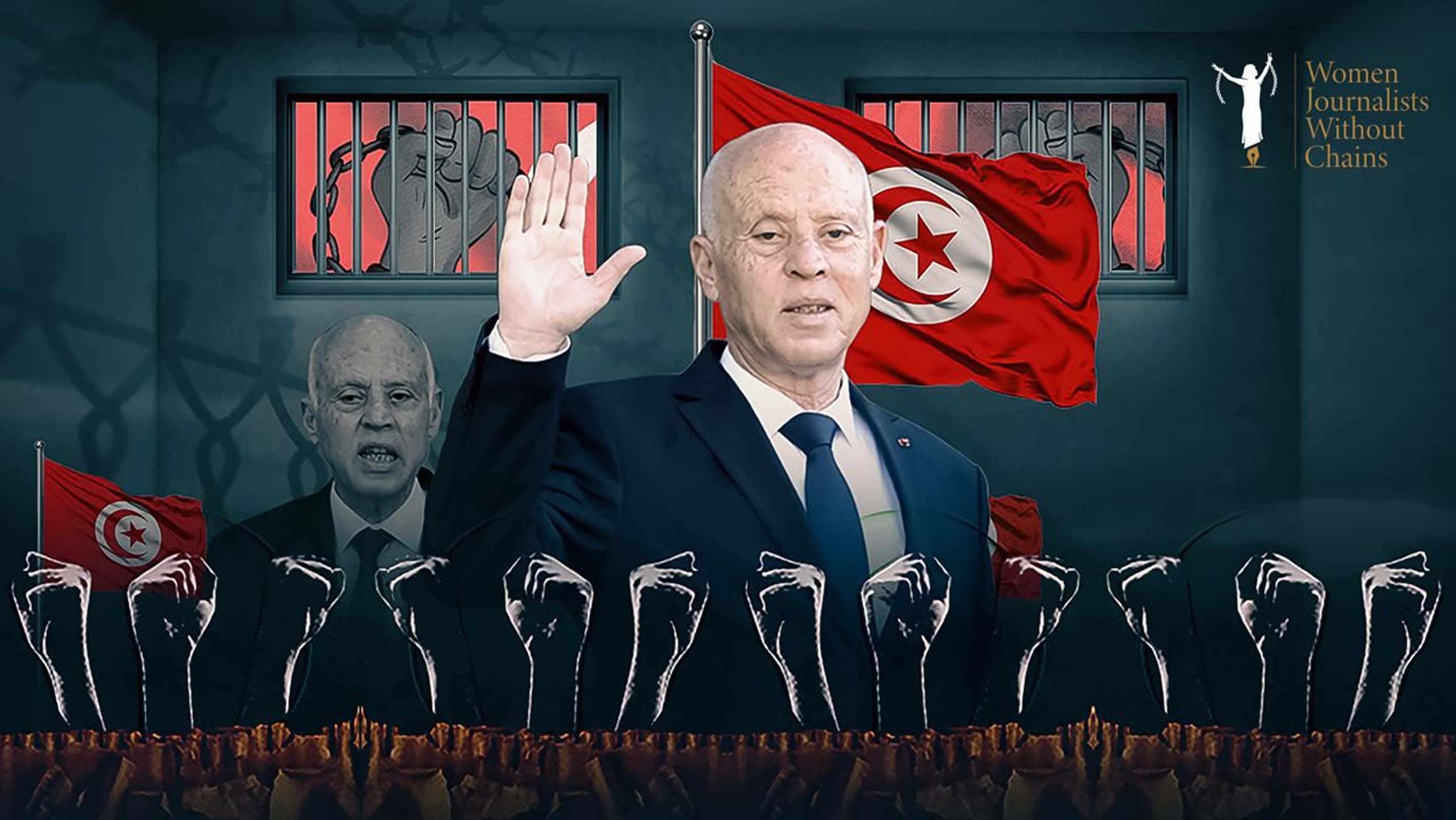 Report by WJWC: Tunisian President Tightens Grip on Press Freedom
Women Journalists Without Chains (WJWC) released a report on March 16, 2023, revealing that the Tunisian president, Kais Saied, has imposed a state of emergency in the country since July 2021,
resulting in a significant decline in press freedom. The report titled "Kais Saied Pushes Tunisian Press Towards Police State Environment" highlights how the president has taken measures to suppress media since the parliament was frozen in July 2021, and a new constitution was adopted, despite low voter turnout.
The report indicates that the president has granted himself full powers and implemented laws that damage the reputation of journalists, public and private media institutions. These laws aim to tighten control over the press and disregard any calls for consultation with civil society organizations concerned with freedom of expression, as well as repealing the laws. The report argues that these measures undermine Tunisia's gains from the Jasmine Revolution, particularly in the area of freedom of expression.
The Women Journalists Without Chains, which advocates for press freedom, expressed concerns over the current situation in Tunisia, urging the government to take immediate action to restore press freedom in the country. The organization also called on the international community to pressure the Tunisian government to respect human rights and democracy.
The report's findings reveal a worrying trend towards the suppression of press freedom in Tunisia, and the need for urgent action to protect it. The situation in the country is of concern to human rights organizations, and it is imperative that the government takes immediate steps to address the issue. The international community has a role to play in ensuring that the Tunisian government respects human rights and restores democracy in the country.
To read more, click here