News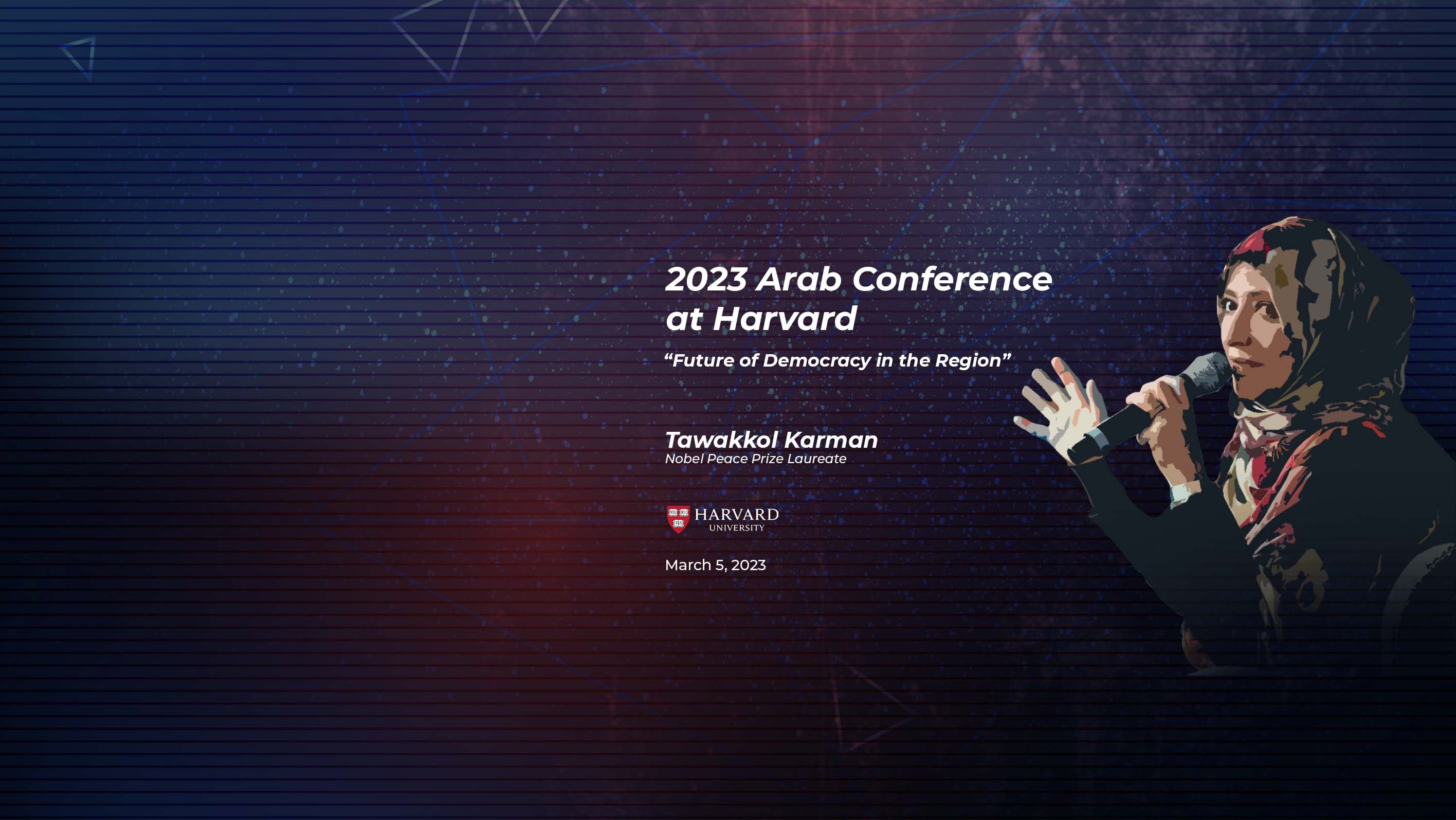 Tawakkol Karman to take part in 2023 Arab Conference at Harvard
Tomorrow, Sunday, the Nobel Peace Prize winner and human rights advocate Tawakkol Karman will participate in the Arab Conference 2023 being hosted at Harvard University in Cambridge, Massachusetts.
The upcoming conference, being organized by the Arab Harvard Alumni Association from the 3rd to the 5th of March, is set to explore the future of democracy in the region.
 It will be an opportunity to discuss the pressing issues and challenges facing the Arab world and to foster dialogue between the parties involved in the region. 
The conference will be an invaluable chance to gain insight into the region's situation and to come up with potential solutions to the issues at hand. 
Since its founding in 2001, the Arab Harvard Alumni Association (AHAA) has expanded to include more than 4,000 former students and friends. 
Over the years, AHAA has dedicated itself to fostering relationships between Arab Harvard alumni, giving alumni chances to work on worthwhile causes, and supporting several initiatives and projects in the Arab world.
Many charitable organizations, scholarship funds, and projects aimed at enhancing the lives of Arab Americans are supported by the AHAA.
To read full speech click here
To watch speech click here