News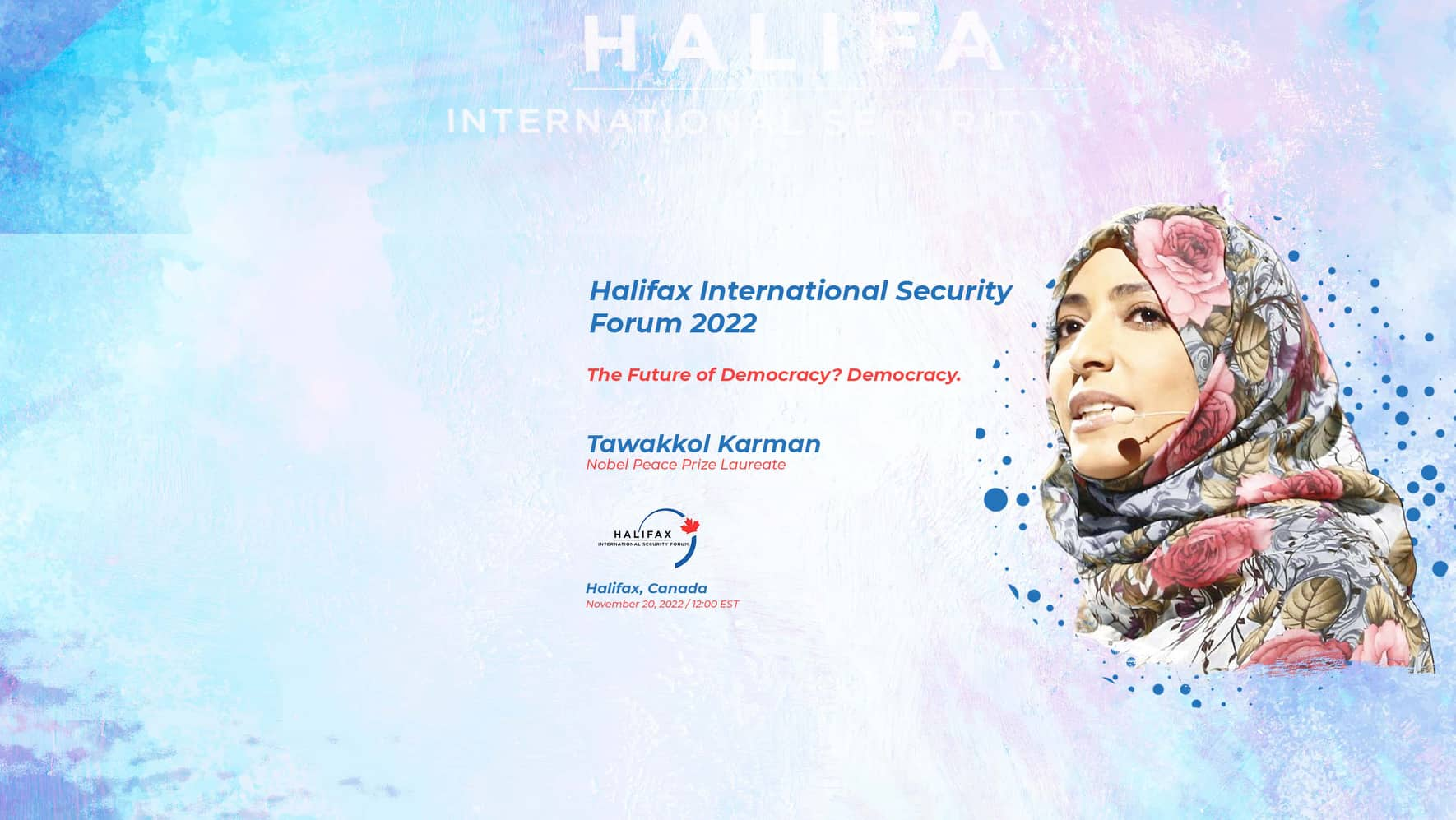 Nobel laureate to join Canada's 2022 Halifax International Security Forum
Tomorrow, Sunday, the Nobel Peace Prize-winning human rights activist laureate Tawakkol Karman is going to take part in in the 2022 Halifax International Security Forum, which will be hosted by Canada from November 18-20.
Tawakkol Karman will speak during the forum that brings together 300 figures from around the world, including politicians, soldiers and human rights activists, to discuss issues related to security threats and the future of democracy.
It is worth noting that the "Halifax" Security Forum is seen as the world's foremost security conference for democracies.  Established in 2009, the event is held every November in Halifax, northern Canada, with the aim of contributing to enhancing international security and stability and strengthening strategic cooperation between democracies.