News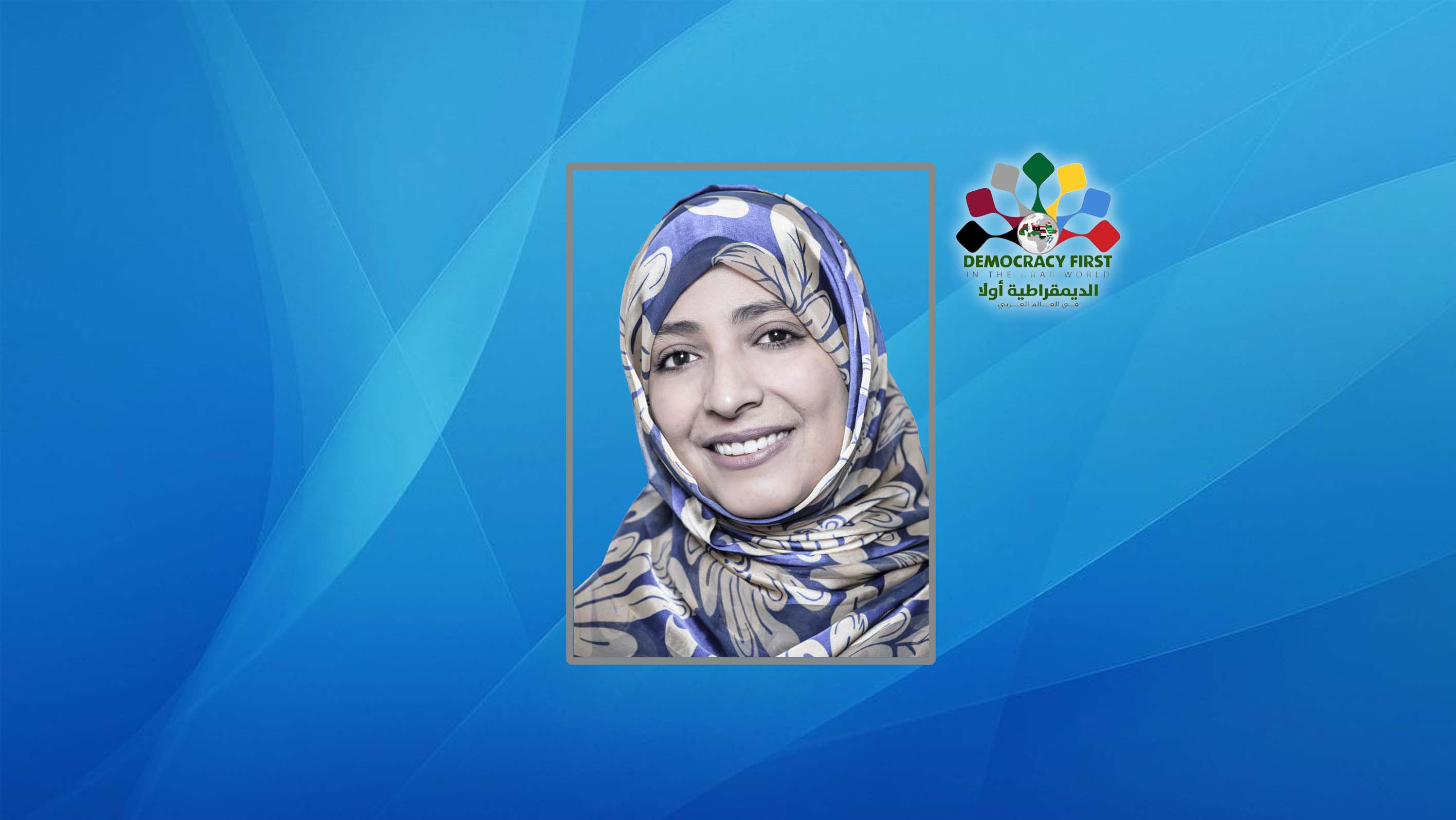 Countries shouldn't remain private farms to tyrants and dictators, says Mrs. Karman at conference "Democracy First"
It is unfair for our countries to remain private farms to tyrants, dictators, fascist regimes and extremist groups, said the Nobel Peace Prize-winning human rights activist Tawakkol Karman. 
In a speech at the conference entitled "Democracy First in the Arab World" on Friday afternoon, Tawakkol Karman pointed out to the courageous voices peoples across the Arab region have raised in recent years towards policies based on tyranny and oppression.
She also noted that revolutions and uprisings best-known as the Arab Spring are only a product of those voices admired worldwide.
Since 2011, she added, a clear battle between democracy and human rights on the one side and the counter-revolutions on the other has been raging.
The Arab Spring revolutions have placed the well-established democracies before a very difficult choice so that they have to choose between standing up for democracy and human rights, as they always claim, or siding with tyranny, Mrs. Karman explained.
She continued that backing away from support for democratic transformations and the protection of human rights in international relations and pushing them to the margins reflect a confusing transition across the world.
Mrs. Karman also called on the current US administration to correct its policy towards the Arab world against the background of its complicity and sometimes support for the destructive anti-democracy project led by the region's counter-revolution capitals.
As she emphasized, democracy is a necessity in itself imposed by the internal situation, and not an external demand as promoted by Arab dictatorships.
Ten years after the Arab Spring Among, she added, there are many lessons that can be drawn, including especially the lies by the global order about democracy and human rights.
She pointed out that hegemony, narrow interests, and cruel control have dominated the discourse claimed by the West regarding democracy and human rights.
"Democracy, change and the peaceful transition of power are the opposite of terrorism, sectarian militias, and violent groups of all kinds," Tawakkol Karman said, referring to Iran and Saudi Arabia as spearheads in confronting the peoples in coordination with the West's great powers and interests.
With the participation of a wide spectrum of politicians, jurists and intellectuals defending democracy from various Arab countries and the Arab diaspora, the work of the conference "Democracy First in the Arab World" kicked off this Friday evening.
The conference was held at the invitation of the Arab Council and the Union of Egyptian National Forces, with the participation of many entities, democratic parties and public figures.