News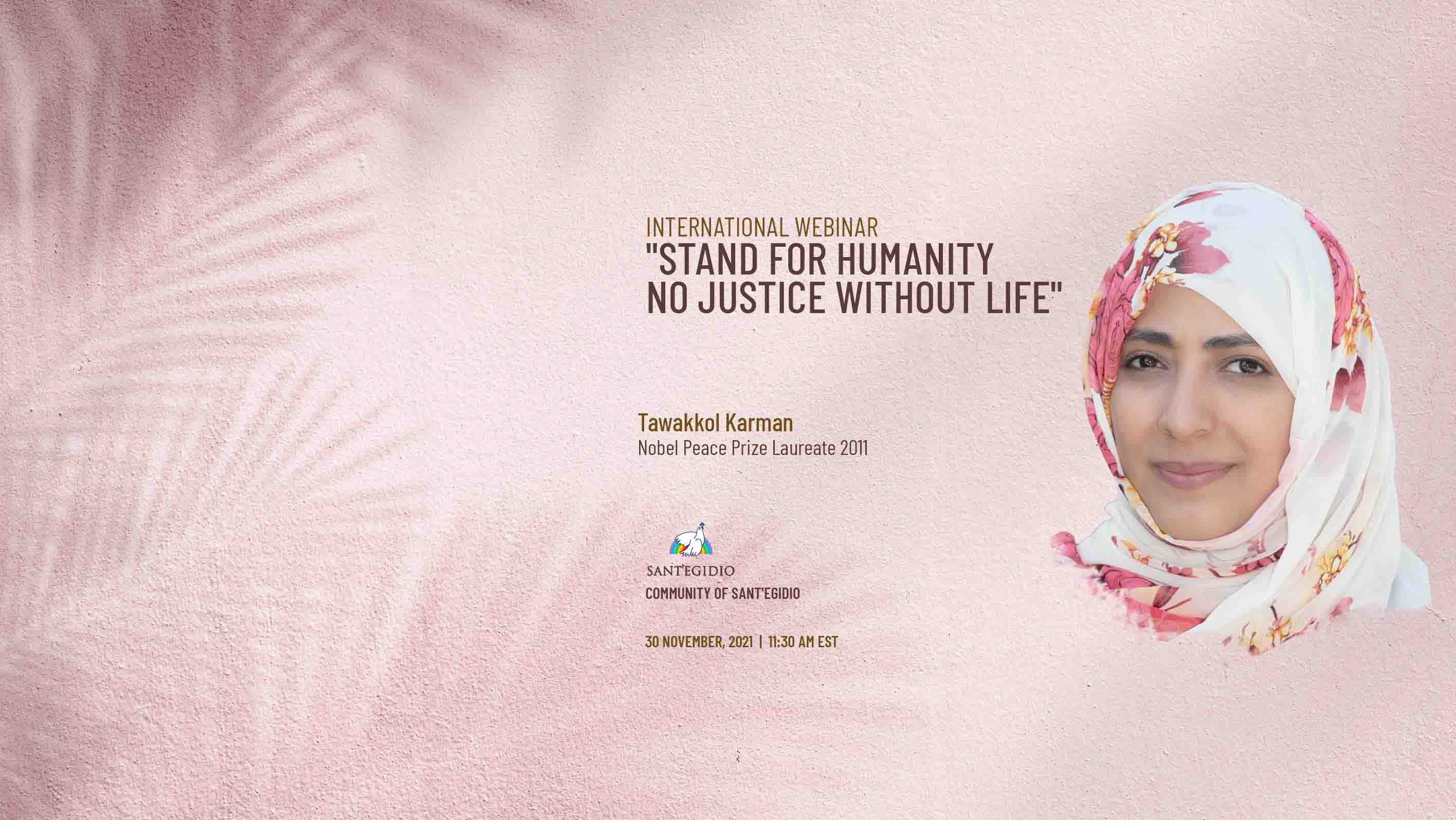 Mrs. Karman to take part in global symposium held by Italian association
Tomorrow, the Nobel Peace Prize-winning human rights activist, Tawakkol Karman, is going to join a global webinar entitled "No Justice without Life", prompted by the Community of Sant'Egidio.
The event takes place as part of the world day "Cities for Life, Cities against the Death Penalty", which is annually commemorated on November 30.
A number of experts, activists, witnesses and representatives of civil society from Africa, Asia, Europe and North America will also attend the event.