News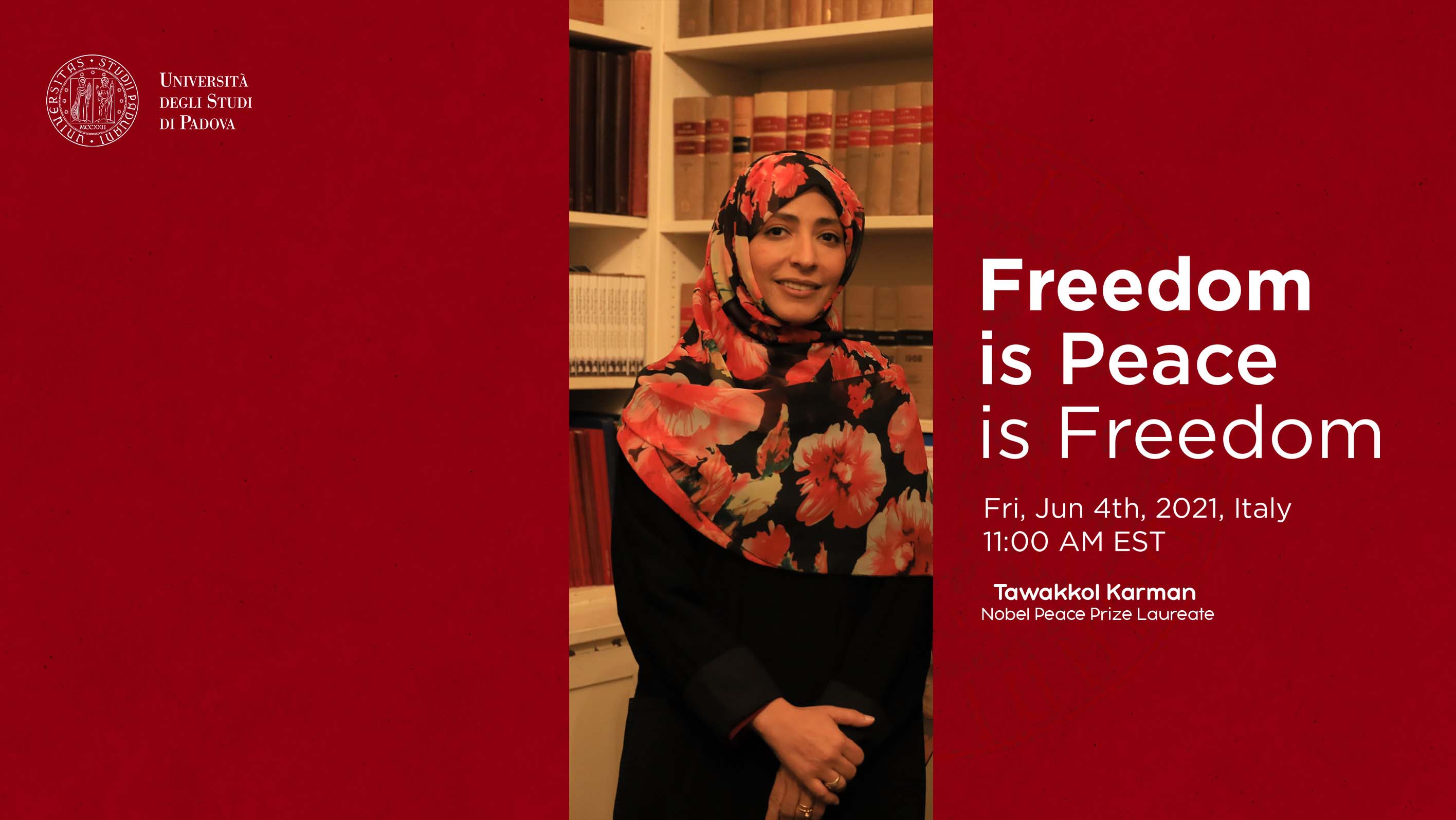 Tawakkol Karman delivers "Freedom is Peace is Freedom" at Italic Padua
The Nobel Peace Prize-winning human rights activist, Tawakkol Karman, will participate tomorrow (Friday) The Freedom Lecture Series hosted by the Italian University of Padua, coinciding with the 800th anniversary of the university.
Under the title "Freedom is Peace is Freedom", Tawakkol Karman on June 4 will give her lecture, explaining why and how freedom is the fundamental ingredient for building peace, and vice versa.
This lecture series welcomes both Italian and international guests who have dedicated themselves to freedom and thus embody the spirit and the heart of the University's motto "Universa Universis Patavina" Libertas.
It is noteworthy that the University of Padua was founded in 1222 and is the second oldest university in Italy and the world's fifth oldest one.