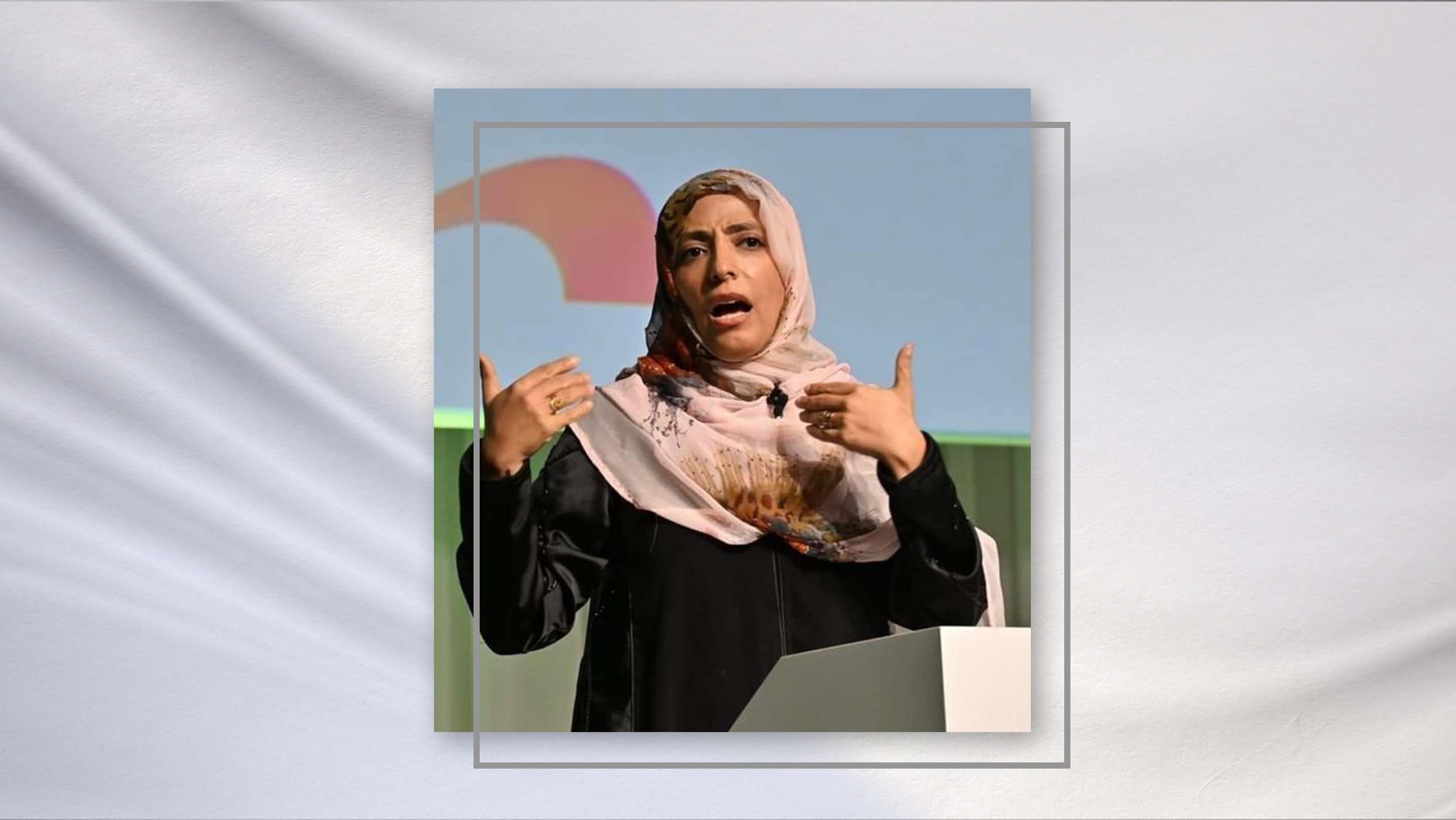 Mrs. Karman's Speech at Tokyo's global governance summit on SDGs
I am filled with happiness and immense pride to stand on the land of a country that rose from Hiroshima and Nagasaki's ruins, a nation that excels both economically and ethically, serving as a model to be emulated in both respects.
Dear friends,
We all understand the importance of cooperation and diplomacy in international politics, recognizing them as the most influential factors in fostering positive relations between countries and governments. When it comes to diplomacy, two prevailing trends often emerge.
The first trend views diplomacy as the most respected endeavor that countries and governments worldwide can undertake. Whenever there are international initiatives and collaborations aimed at promoting peace or addressing threats such as tyranny, terrorism, poverty, global warming, or human trafficking, this sends a reassuring message to people longing to live in peace.
The second perspective, however, holds that diplomacy represents international impotence and hypocrisy, where under this guise, infringements of the rights of weak nations occur, and dubious deals are made that contradict the interests and legitimate aspirations of the people.
In reality, there are those who perceive diplomacy as a breeding ground for conspiracies and rights infringement, and certain negative actions have unfortunately solidified this distorted perception of the truth. 
I have always believed that this world is in need of diplomacy, global cooperation, dialogue, and sustainable development more than it needs wars and armed conflicts that squander resources, potentials, and human lives.
Dear all friends, 
In order to revitalize the global system and activate global agreements and treaties to confront, stop, and punish those who violate human rights, it is critical that the situation—which is characterized by unprecedented violations—be made the focus of international cooperation.
The issue of refugees is often viewed through a security lens, but in reality, it is primarily a political issue. The root of the problem can be traced back to the rise of oppressive tyrants who engage in acts of violence and terrorism against their opponents. The situation has been further complicated by foreign military interventions that support authoritarian regimes known for their disregard of human rights. It is well known that certain governments use extrajudicial executions, torture, and arbitrary arrests as tools to exert more control over their citizens.
The killings of hundreds of thousands of people in Syria, Yemen, Libya, Iran, Egypt, and many other nations are deeply tragic. Additionally, the adoption of terrorism and violence by certain governments against their political opponents undermines freedom and tolerance principles. 
The Russian-Ukrainian conflict, the persecution of the Rohingya people by the military government in Burma, as well as the Israeli war on Gaza, are all intolerable situations. They serve as a test for the international community, which has unfortunately failed to demonstrate sufficient sensitivity in preventing wars and genocidal campaigns. Such atrocities are truly horrifying.
In a joint statement, my fellow Nobel Peace Prize laureates and I called for an immediate end to the war in Gaza. We condemned the targeting of civilians, especially women and children, by both the Palestinian and Israeli sides. Our demand was to protect innocent lives from the horrors of war. We also called for the release of hostages and prisoners and the lifting of the siege. We strongly denounced the blockade and the deprivation of water and electricity in Gaza as acts of collective punishment and war crimes.
We reiterate our stance that the international community should actively work towards enforcing international agreements and laws that explicitly advocate for an end to the occupation, the repatriation of refugees, and the right of the Palestinian people to self-determination. It is essential to support the establishment of an independent Palestinian state along the 1967 borders.
Recognition of the context and root causes behind the escalating violence is crucial, including the prolonged Israeli occupation of Palestinian territories and its devastating consequences on the Palestinian people. This includes displacement, ongoing settlement policies, the siege of Palestinian cities in Gaza, and the deprivation of Palestinians from access to essential resources such as water, food, medicine, and basic services.
Cutting off essential supplies such as energy, water, food, and fuel to Gaza by Israeli authorities is an illegal collective punishment and a war crime.  It disproportionately affects women and children, violating their rights and undermining human rights principles.
Dear friends,
The relentless race among nations and corporations to mercilessly deplete the Earth and its resources, disregarding the fact that these limited resources belong to future generations beyond a single century, has resulted in the destruction of biological diversity and the collapse of the ecological system. 
The manifestations of this disregard, including global warming from greenhouse gas emissions, climate change, melting ice, intensified hurricanes, earthquakes, and floods, all represent the consequences of this reckless behavior. This existential threat poses the potential to render our planet uninhabitable.
The advantages of globalization have been unfairly concentrated in the hands of a few, while its negative impacts affect the majority of people worldwide. The unprecedented and alarming wealth gap between the rich and the poor poses a significant challenge, as the impoverished constitute the overwhelming majority while the wealthy remains limited in number and shows a lack of willingness to make any commitments towards alleviating poverty worldwide. This imbalance has the potential to fuel numerous conflicts, both locally and internationally, and contribute to the persistence of transcontinental terrorism and unrest.
Dear friends,
Discussing global governance and its necessity is not a luxury but an essential requirement to address the challenges and threats endangering our shared life and destiny on this planet, as the extensive climate destruction carries severe consequences for our present and future, giving rise to existential risks and threats that impact every individual, despite manufacturers benefiting while we all bear the risks. 
This equation appears highly unjust, placing the responsibility on everyone, including ruling elites, politicians, activists, journalists, and thinkers worldwide, including your conference, to rectify it in a fair and equitable manner, ensuring that we all collectively share the risks and benefits, while persisting in our endeavors to foster a robust global commitment to safeguard the planet's safety and halt all activities contributing to climate deterioration.
Dear friends,
In our small village, which is fraught with risks and potential conflicts that can destroy it hundreds of times over and undermine all the stability and prosperity in it, and cut off the path to achieving every dream of a better future, we must make global peace an inevitable choice for everyone instead of the inevitability of conflict.
It is essential that we address and oppose all calls for hatred between nations, as well as calls for conflict based on divisions among people, religions, and races, as these calls pose a significant threat, nourishing global terrorism and thriving on it.The pressing need for a global governing body, whether through enhancing the mechanisms of the United Nations or establishing a new organization that can effectively tackle future challenges in this century, is not a luxury to be postponed or a secondary need to be disregarded.
The fight against poverty, the promotion of peace and human rights, and the protection of the planet from collapse are critical objectives in our shared endeavor. 
To effectively organize, mobilize, coordinate, plan, and monitor these efforts, a global government and organization with extensive powers, capabilities, and resources are necessary. Such an entity would be empowered to make decisions, finance plans and strategies, hold accountable those who fail to meet their obligations, and deter any actions that undermine our collective aspirations.