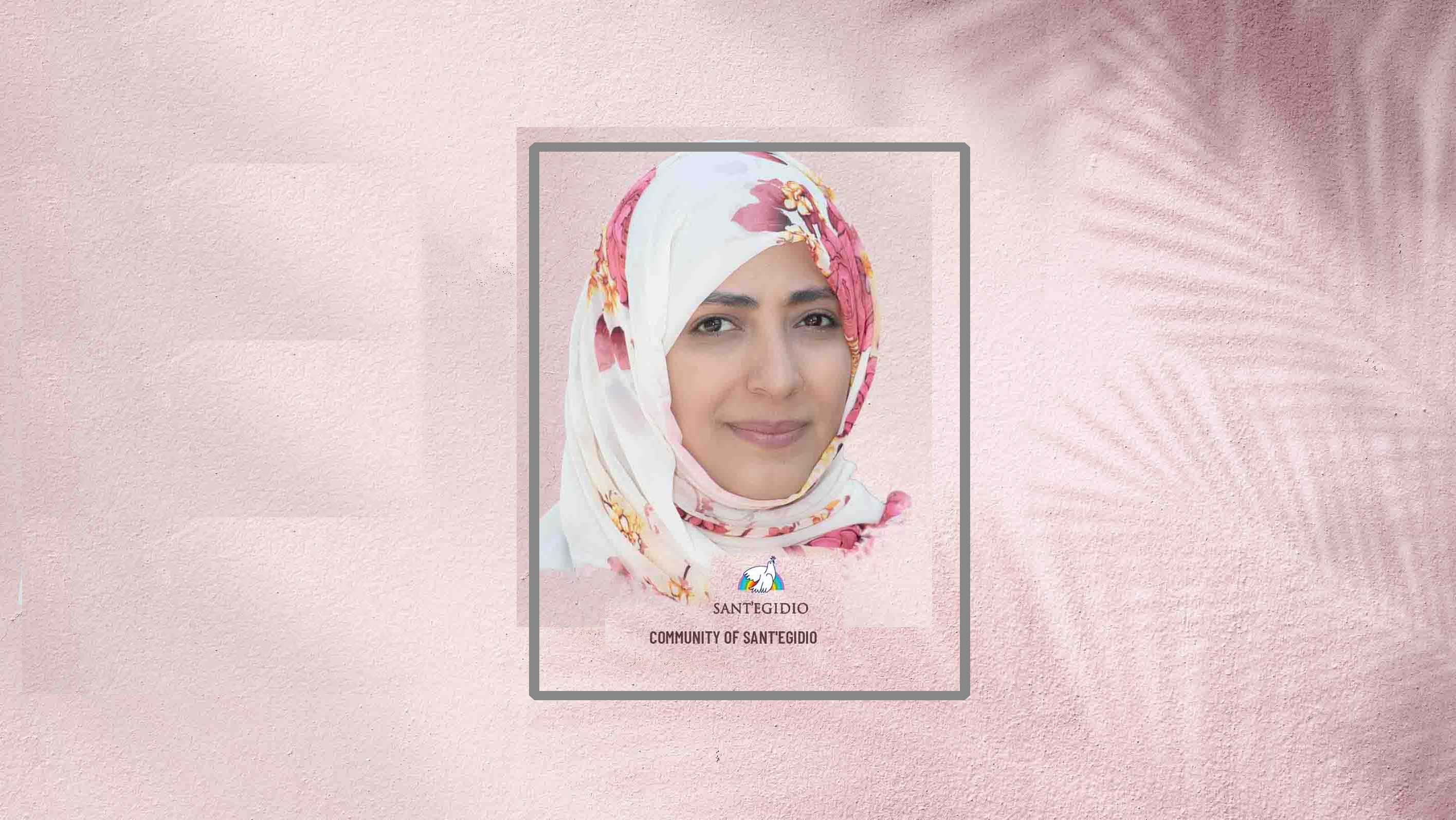 Mrs. Karman's death penalty-related Speech in Italy
I would like to express my thanks and appreciation for these efforts that seek to stop the death penalty.
As you know, the world has witnessed, throughout history, unjust policies and oppressive and brutal and practices against those with dissenting opinions. Everyone, including even those introducing themselves as spokespeople for the religion, got involved in this game, the game of blood. 
Death penalties have been the most deadly and favorite weapon of tyrants, and yet have failed to secure security or stability because the curse of blood quickly befalls everyone, including those who benefit from those penalties. A popular saying goes that whoever kills will be destined to be killed.
Our duty today is to do our best and work as hard as possible to stop the death penalty across the world. In today's world defined as the era of human rights, we have no choice but to move forward in this direction for several considerations, including that some authoritarian regimes often use death penalties as a weapon of revenge, and not as a means to achieve justice, in addition to the fact that justice and security system suffers from some weaknesses and imbalances. If this is the case, then it is only fair to suspend, and not continue with, the death penalty.
Fully independent judiciary never exists in the Arab region nor in many other places around the world. Many exsisting judicial systems usually operate according to political trends that pay little attention to relevant consequences on society and the path of justice.
Dear friends, 
Most likely, these efforts will be met with opposition for reasons related to politics and religion, or even for personal reasons, as everyone has their own reasoning, and we will undoubtedly hear various kinds of arguments. To be honest, some may provide convincing arguments in this regard. But, as we see, death penalties have become part of politics, and therefore it is important to stop this monster from penetrating further into our lives. Whatever the reason, I cannot accept that a person is sentenced to death under an unfair justice system and in an aggressive political environment.
Dear friends, 
Several weeks ago, the Houthi militia carried out the death penalty against ten people allegedly involved in the killing of one of its senior leaders, despite the fact that this person was killed in an airstrike of the Saudi-Emirati coalition. The Houthi militia conducted a secret trial that lacked the most basic rules of due process. Their executions were carried out in the presence of large crowds and some of the militia's leaders. Following the execution of death sentences, the militiamen performed folk dances. All this was filmed and shared on media outlets, including social media.
Do you think that these executions were aimed at achieving justice or spreading terror in the hearts of people? What happened was a show of barbaric strength and brutality, a thing that mirrors the militia's raging thirst for power. Unfortunately, this militia is planning to carry out new executions. Obviously, all of these executions were intended not to achieve justice but to subject the people for political purposes.
Dear friends, 
The Egyptian government has executed innocent people for political reasons. Victims were subjected to mock trials lacking in impartiality, and some of which took place in a comic manner. Similarly, Saudi Arabia and Iran use death penalties as a weapon against opponents or against people found not guilty, just to make the principle of deterrence work. It is deeply regrettable that justice is violated and not taken into account.
Dear friends, 
Steps must be taken to strengthen global efforts to stop death penalties and push towards a relevant international body, and the United Nations should also play a greater role to achieve this end. Finally, I would like to point out that t our efforts to stop the death penalty are intended not to side with killers nor to sympathize with criminals, but rather to deprive tyrants everywhere of one of their most deadly weapons used to harm others and claim their lives. All this should be stopped now. 
Dear friends, 
Without hesitation, I agreed to participate in a campaign to stop the death penalty in Egypt. Likewise, I am always ready to take part in any campaign aimed to stop death penalties anywhere, because stopping death penalties misused by dictatorial regimes is among the most honorable things one can ever do in life. Life is a gift from God, and no one should think that they are able to take it away.
I know that such topic is so thorny that it needs lengthy discussions, but death penalties in general should be at least reviewed and monitored constantly to avoid any deviations. As for politically motivated executions, they must be met with rejection at the international level. Moreover, death penalties as an attack to the right to the life and as a practice aimed at subjugating society with brutality and terrorism should be also of interest to the United Nations. 
Many things in our life must not be compromised, including especially standing against injustices and the struggle against tyranny. The world has experienced unparalleled tragedies since it did not reject such fascist and unjust practices. As you know, political executions were among instruments used to spread fear among society and establish authoritarian regimes that violate human rights and carry out crackdowns on freedoms in an exaggerated manner in many cases.
Our duty today requires us to spare no efforts to stop the repressive regimes from tampering with life and disregarding the values of life, freedom and justice. We are aware of the difficulty of this task, especially since there is international complicity in favor of tyrants in general and of those ruling our Arab region in particular. This, however, should not be a justification for withdrawing from this important battle. On the contrary, we must believe that there comes a time when our efforts start to bear fruit and stop political executions.
Dictatorship regimes are aware of the death penalty's negative impact on their name, especially since international human rights organizations do not stop criticizing such practices. Therefore, I would like to refer to a new form of (executions) practiced by these regime's fascist authorities against their political opponents or even against potential opponents. It is negligence towards political prisoners. Leaving political prisoners without healthcare and in inhuman conditions amounts to extrajudicial killings. This can be classified within the (political executions) that we seek today to stop.