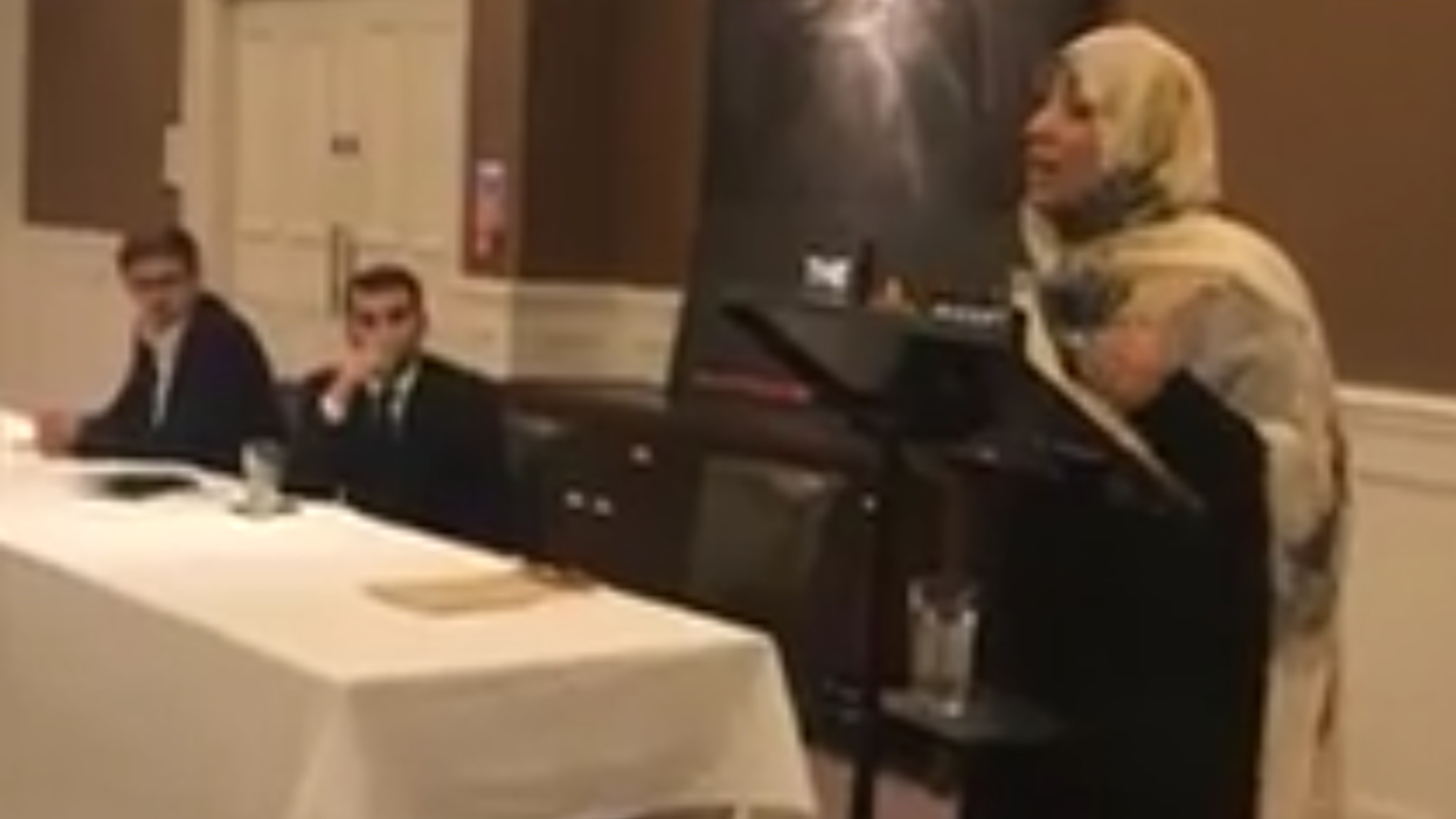 Mrs. Tawakkol Karman Speech at St. Andrews University - Scotland
This as well. In addition, this must be the logic that can't be ignored. Building a real peace process in Yemen requires to agree on a clear roadmap that should take into account what has been previously mentioned, agreements reached during the transition period and UNSC resolutions including the resolution 2216.
This roadmap should call for comprehensive ceasefire coinciding with return of president and the government to the capital Sana'a, withdrawal of the militia from all seized areas and relinquishing all weapons seized by the militia according to an effective mechanism overseen by the UN and sponsors of the transition. 
In addition, it will be important to enable the Houthi militia to turn into a political group achieving its political goals without resort to force or violence and in accordance with the constitution and enforced laws. We are not with the exclusion of anyone, but no group should be allowed to preach a racist vision that clashes with the principles of citizenship, equality and human rights, or to possess weapons. 
I had already urged that the Houthis have the right to get guarantees that they will not be excluded, retaliated or deprived of political practices. Likewise, the rest of parties has also the right to obtain such guarantees. 
The state, which has entered into problems with the Islamists because it is suffering from psychological crisis rather than from a political one, has no right to fight them on our territory because we are a country of diversity and pluralism, and those who make mistakes are held accountable according to the law, but not to the mood of individuals. 
Then a vote on the constitution draft written in accordance with the outcomes of the national dialog conference, and accordingly federal, parliamentary and presidential elections should be held. 
Yemen is going through a very difficult period, and wounds are both many and severe. Therefore, the war must be stopped in a way that ensures non-recurrence. Today, Yemenis no longer tolerate new wars. Thus, I am calling for a courageous and real peace that guarantees the restoration of the state and its institutions and commitment to UN Security Council Resolutions, puts an end to the coup and accomplishes a comprehensive national reconciliation. 
Such steps will consolidate the principle of tolerance so that Yemen will no longer be a battlefield. Any search for temporary solutions, however, is nothing but a trickery because the pain will continue and the war will widen and intensify.
Yemen deserves peace, and deserves to take its place among nations, especially when its ancient past and its people's spirit being filled with longing for the future tell us that it does neither break nor bow down.