News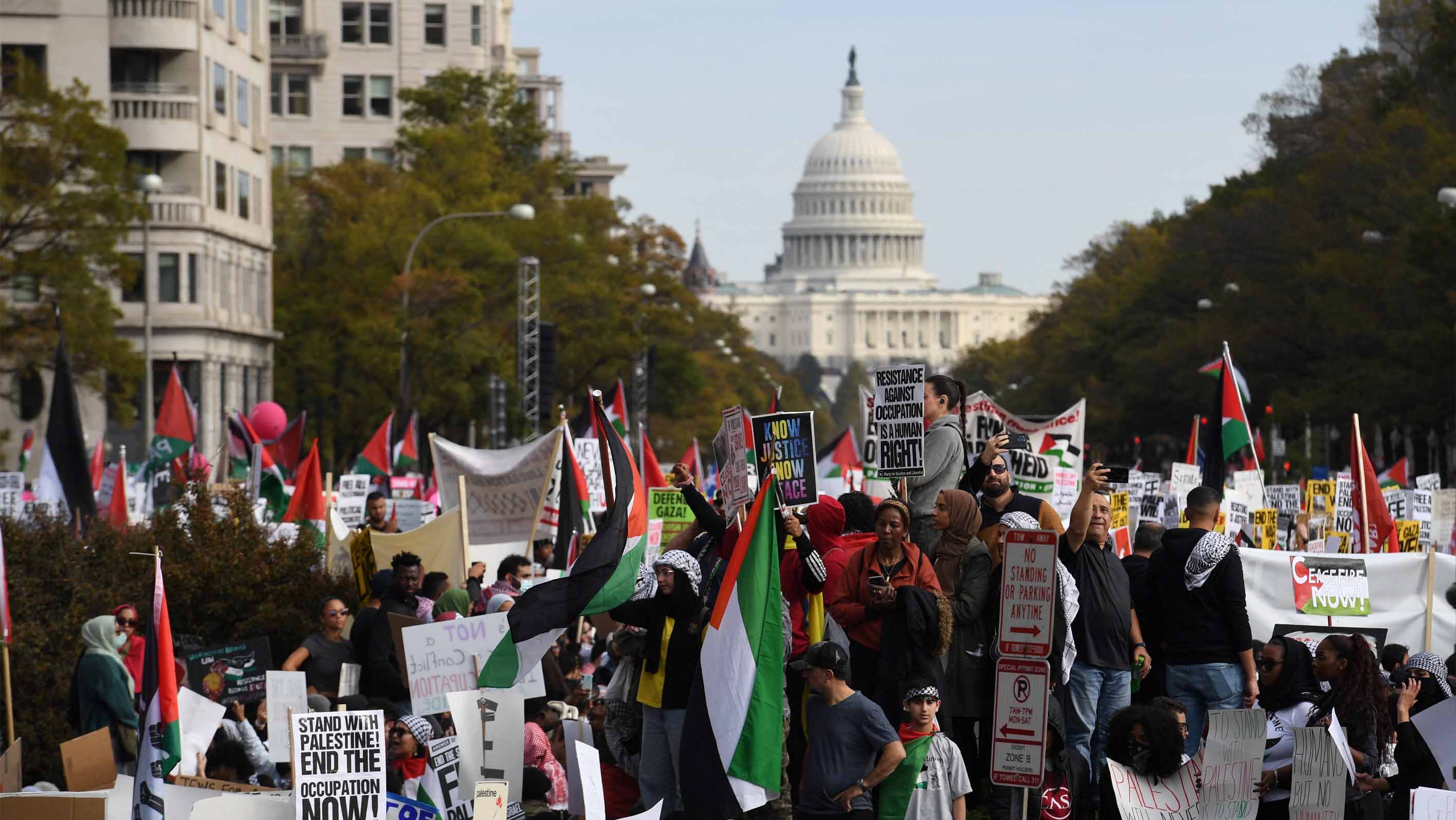 Karman applauds massive protests in US against Gaza genocide
Nobel Peace Prize laureate and human rights activist Tawakkol Karman expressed her appreciation for the substantial turnout of American citizens who took to the streets in protest against the ongoing genocide war and the alarming ethnic cleansing massacres taking place in in Gaza.
In a statement shared on her official Facebook page, Tawakkol Karman conveyed her greetings, stating, "Salute to the great American people as they demonstrate with these massive crowds to reject the genocidal war on Gaza and the ethnic cleansing massacres it is subjected to. All shame to the Biden administration for their complicity and endorsement of these crimes."
The mass demonstration serves as a poignant reminder of the global call for a just and lasting resolution to the Israeli-Palestinian conflict. As the voices of the American people resonate in unison, the demand for an end to violence and the restoration of peace in Gaza reverberates across the world.
According to BBC, the number of casualties in Gaza has tragically exceeded thirty-four thousand individuals so far, marking a grim milestone since the onset of the conflict. The most recent incident unfolded in the Maghazi camp situated in the central Gaza Strip, where an Israeli bombing claimed the lives of at least 51 people, while leaving dozens more wounded.