News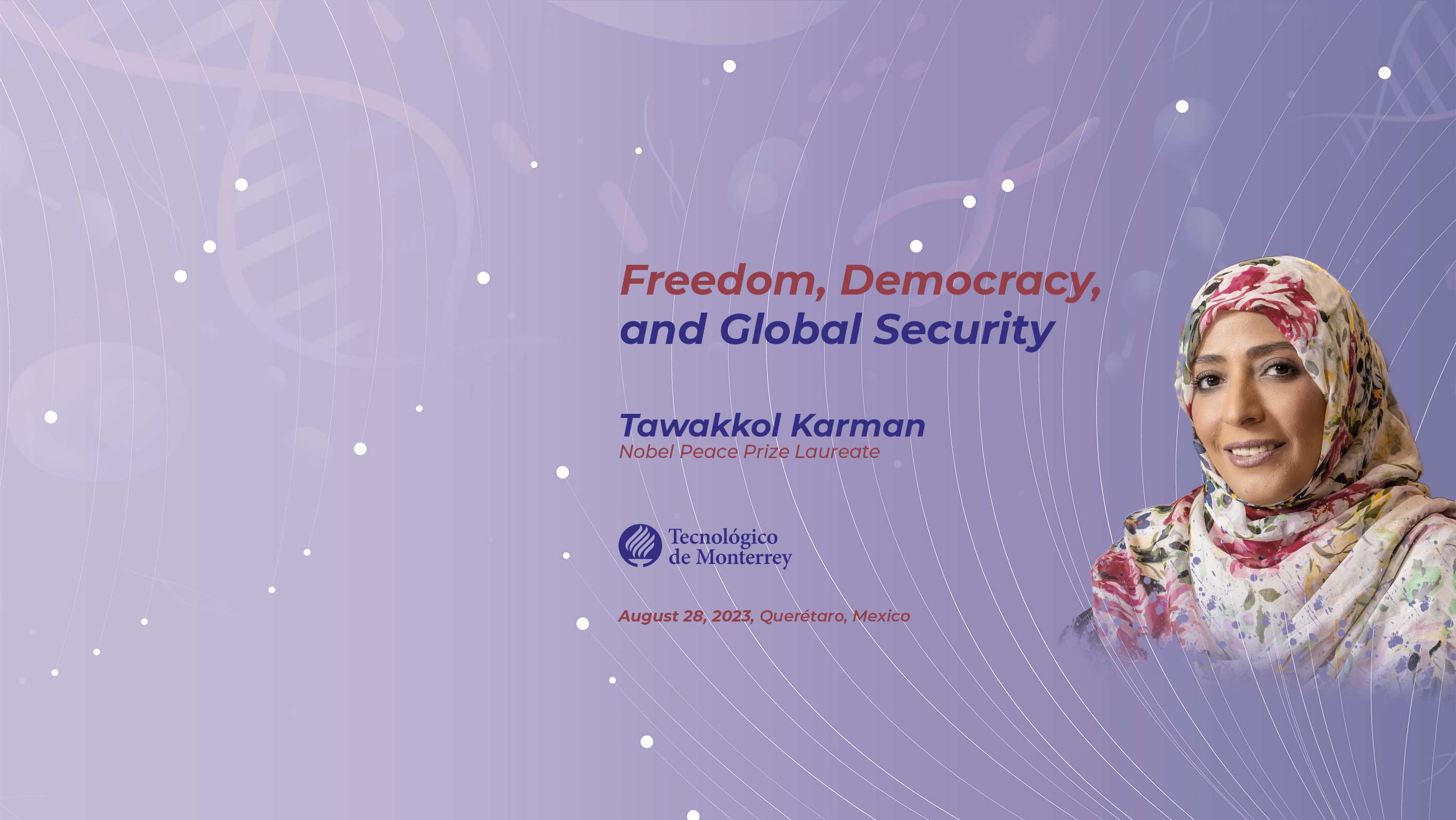 Nobel Laureate Tawakkol Karman to speak at Mexican conference
Nobel Peace Prize laureate and human rights activist Tawakkol Karman is scheduled to take part in the "Freedom, Democracy, and Global Security" conference, held at the Student Center on the TEC Campus Querétaro, organized by the esteemed Tecnológico de Monterrey University. 
The conference, set to occur on Monday, August 28, 2023, from 1:00 pm to 2:00 pm, offers a platform for Karman to address pressing global issues and share her valuable insights and experiences as a human rights defender. 
Karman, known for her advocacy in human rights, will deliver a lecture during the event, sharing her experiences and role as a defender of human rights. Her focus will be on emphasizing the utmost importance of working towards a more equitable and just future for all of humanity.