News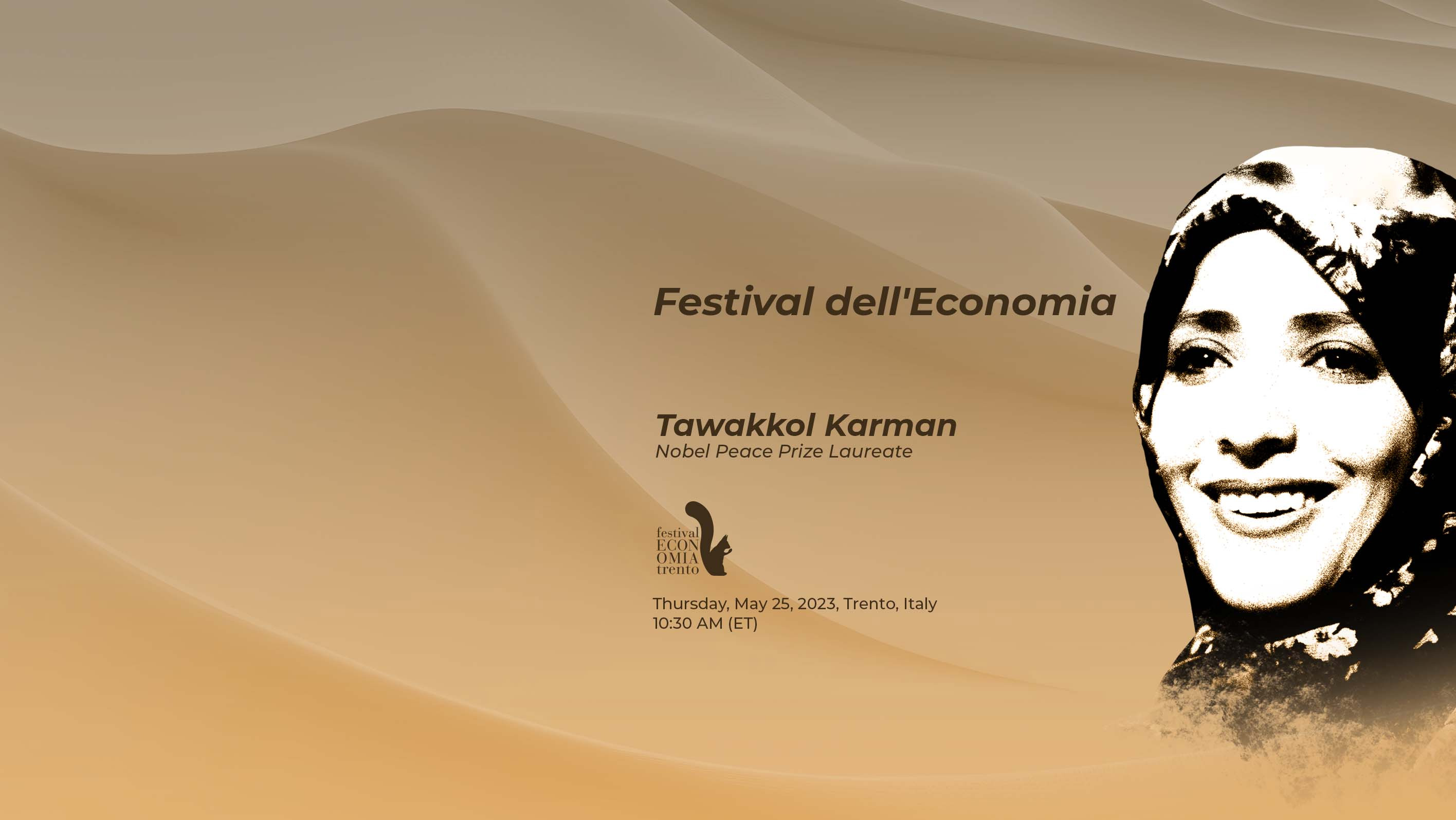 Tawakkol Karman to speak at Trento Festival of Economics
Nobel Peace Prize laureate and human rights activist, Tawakkol Karman, will take the stage at the upcoming Trento Festival of Economics in Italy, set to run from May 25th to May 28th. 
Karman's session, entitled "The Importance of Freedom and Democracy in Maintaining Global Security and Peace," will be moderated by the renowned Italian journalist, Laura Petteni from Radio 24. Karman's speech is expected to explore the crucial role of democracy and freedom in ensuring global security and peace. 
The festival, managed by the 24 ORE Group and Trentino Marketing, is renowned for its innovative and dynamic program, which aims to engage the entire city of Trento and beyond. 
The event features the greatest minds from the worlds of science, business, and opinion leadership, and is coordinated by a Scientific Committee chaired by Fabio Tamburini, Editor in Chief of Il Sole 24 Ore, Radio 24, and the Radiocor news agency. 
As well as the main program, the festival also features numerous initiatives designed for young people and families, including the "Fuori Festival" and "Incontri con l'autore" program. 
The festival's "Economie dei Territori" initiatives provide a platform for local businesses and institutions to examine pressing economic matters. Karman's presence at the Trento Festival of Economics is sure to draw significant attention and enrich the dynamic exchange of ideas and perspectives at this prestigious event.