News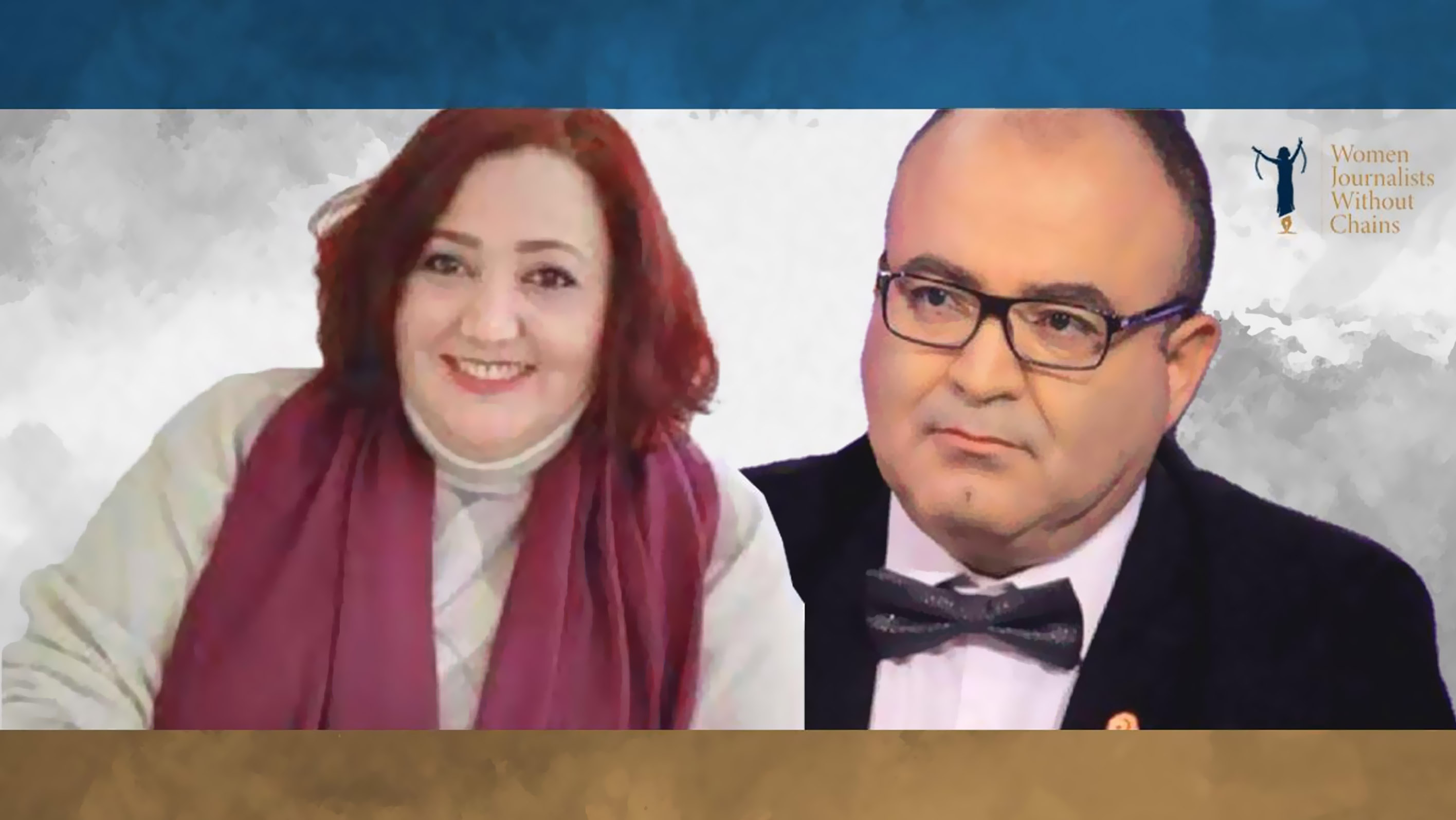 Tunisia's Journalists in Crosshairs as Military Trials Continue
The questioning of journalists by the Tunisian government before military courts persists, even though such cases should have been handled by the civil judiciary under decrees 115 and 116 that have regulated the media sector since 2011.
This situation underscores Tunisia's shift towards a disturbing climate for journalism, which has been steadily worsening over the last four years.
Summoned for the first time on March 23, 2023, Monia Arfawy, a journalist, is currently being questioned by the judicial police regarding a Facebook post where she criticized the Minister of Religious Affairs for not following the proper procedures in selecting the mission to accompany the pilgrims, as well as an article she published on July 8, 2022.
The ongoing reprisals against journalists in Tunisia have raised concerns for Women Journalists Without Chains, who is urging the authorities to put a stop to the intimidation of journalists and to cease their prosecutions without delay.
The suffering of journalists in Tunisia began since the arrival of Kais Saeid to the Carthage Palace in 2019, but it has further intensified since July 25. They are facing various restrictions that obstruct their professional duties, leading to legal action against them and the breakdown of communication between the government and local media.
In Tunisia, journalists and media professionals are frequently subjected to intimidation, including acts of violence by security forces and being expelled from covering trials. This has become a common occurrence in the country, highlighting the hostile environment faced by journalists.
During 2022, "Women Journalists Without Chains" recorded numerous violations committed by Tunisian authorities against 132 Tunisian journalists, including 37 women journalists. Out of these, 22 were subject to trials and investigations, 12 were arrested and temporarily detained, 31 were directly assaulted, and 67 were prevented from carrying out their work and covering events. 
Issued by: 
Women Journalists Without Chains (WJWC)
April 09, 2023