News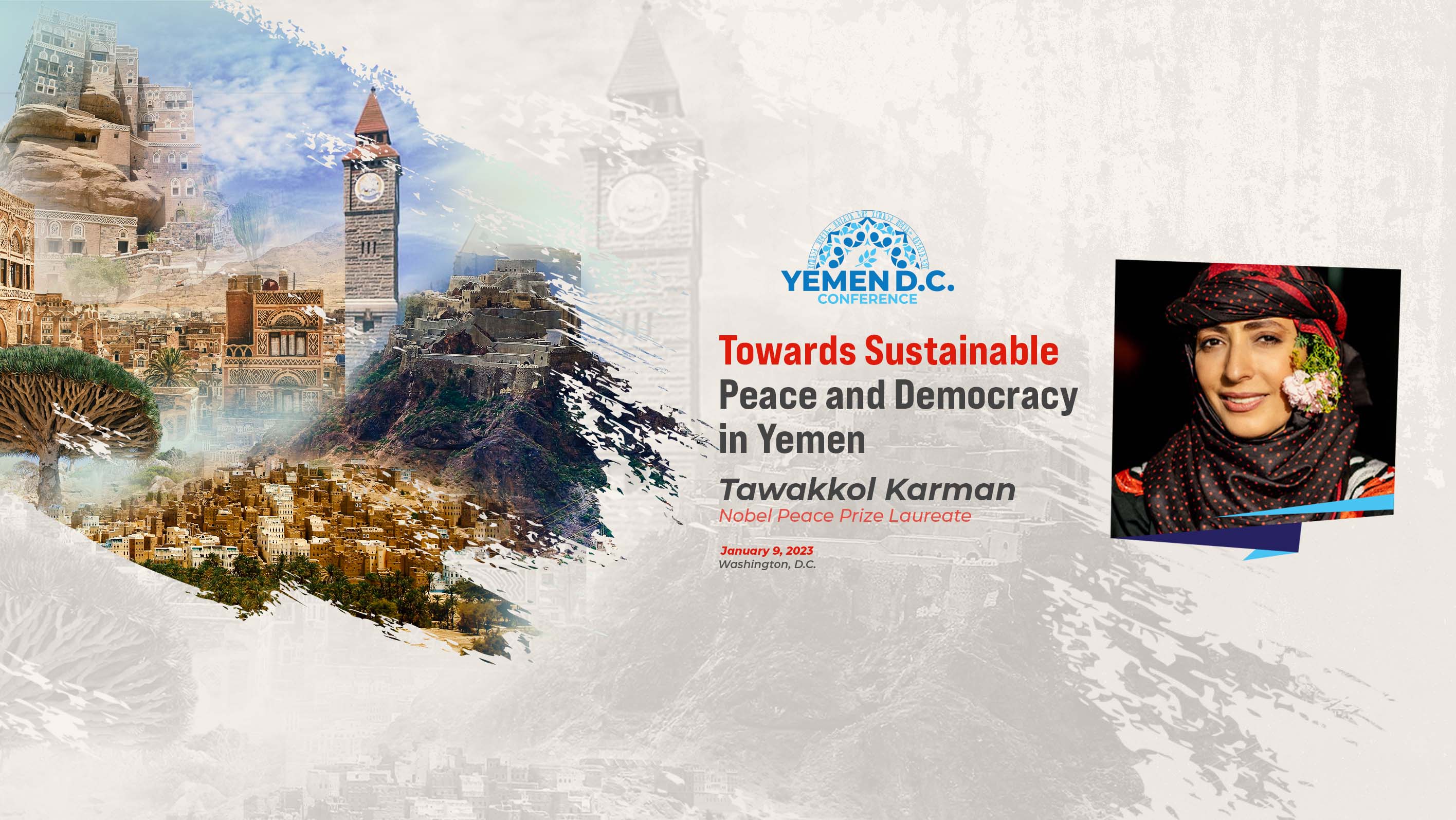 Mrs. Karman takes part in "Towards Sustainable Peace and Democracy in Yemen" in Washington
The human rights activist and Nobel Peace laureate Tawakkol Karman is in route to Washington to participate in the conference "Towards Sustainable Peace and Democracy in Yemen". 
The conference will bring together Yemeni and international figures, including the US envoy to Yemen Timothy Lenderking, vice president of the Yemeni Parliament Abdulazeez Jubari, former Yemeni Minister of Transportation Saleh Aljabwani and former Governor of Socotra Island Ramzi Mahroos. 
Organized by the Center for Contemporary Arab Studies at Georgetown University, the Tawakkol Karman Foundation, and Democracy for the Arab World Now (DAWN), the event will be held on January 9 in Washington, D.C.
The focus will be on three main topics about the current situation in Yemen, achieving lasting peace and democracy and the role of the international community in a transitional process. 
Discussions and policy recommendations will also focus on the best ways that allow for a peaceful and inclusive transition to democratic governance, as well as steps that the international community must take to rebuild Yemen.
---
For more details click here