News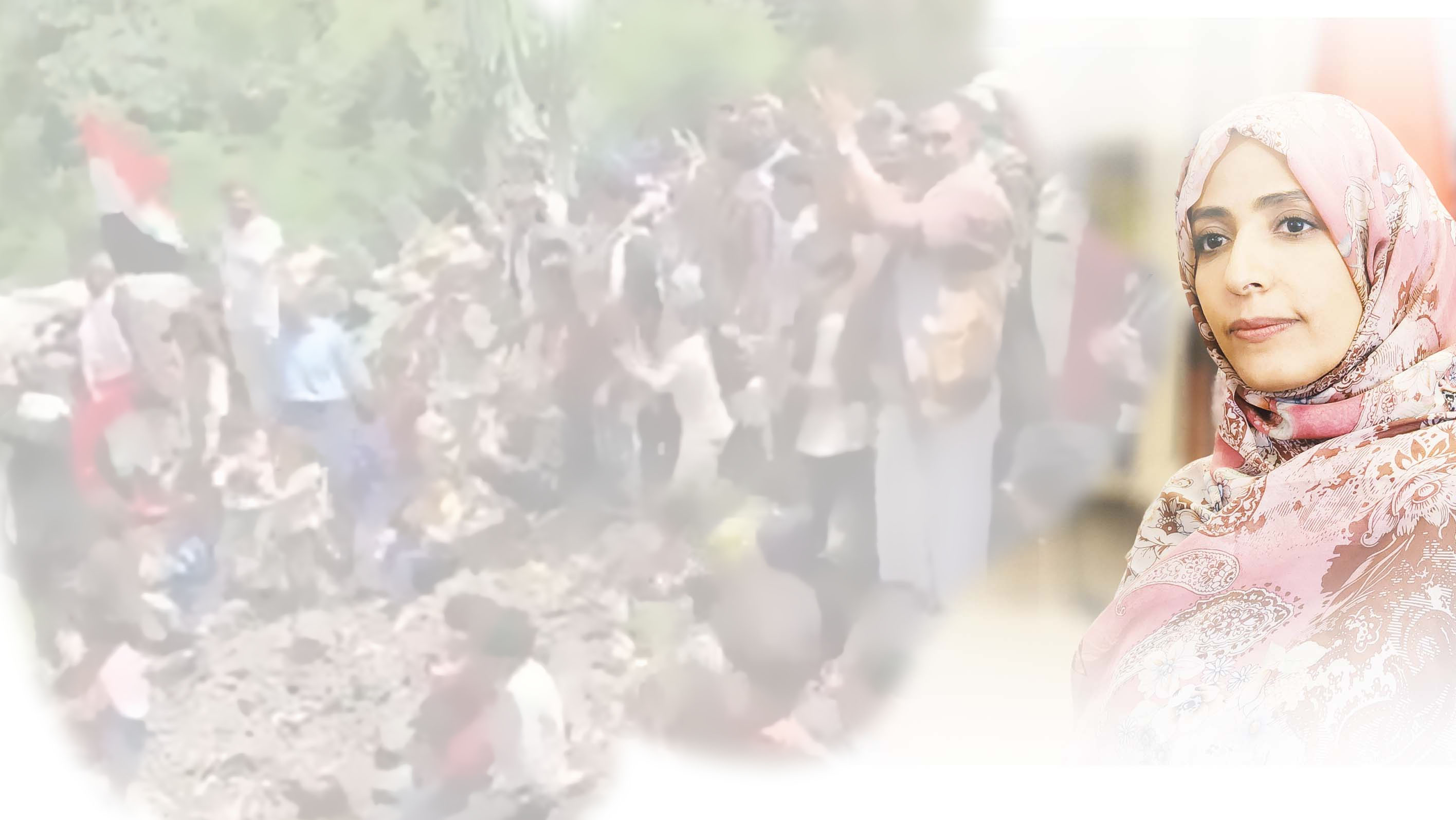 Tawakkol Karman announces funding for additional classrooms to underway school project in educationally disadvantaged area
The Nobel Peace Prize-winning human rights activist Tawakkol Karman announced extra funding for the construction of additional classrooms for an underway school project financed by the Istanbul-based Tawakkol Karman Foundation, for the benefit of the residents of al-Misrakh, a remote rural area northwest of Taiz governorate.
In a post on her official Facebook page, Tawakkol Karman wrote: "We in the Tawakkol Karman Foundation had agreed with the residents of Alaqroudh district northwest of Taiz governorate to build a basic education school, and have undertaken to construct it. But in honor of these wonderful loved ones who have proved to sacrifice their most valuable possession by uprooting qat trees (Catha edulis), we have decided to build additional classrooms for high schoolers." 
The al-misrakh area, located northwest of Taiz governorate that has been suffering from a suffocating siege by the Iranian-backed Houthi militia since the outbreak of war in Yemen in early 2015, is educationally disadvantaged. 
Only a couple of weeks ago, the Tawakkol Karman Foundation began working to build a school for primary and middle classes in that area. But the locals' positive interaction and warm welcome for the project has prompted the foundation to reward them by building additional classes for high school students.