News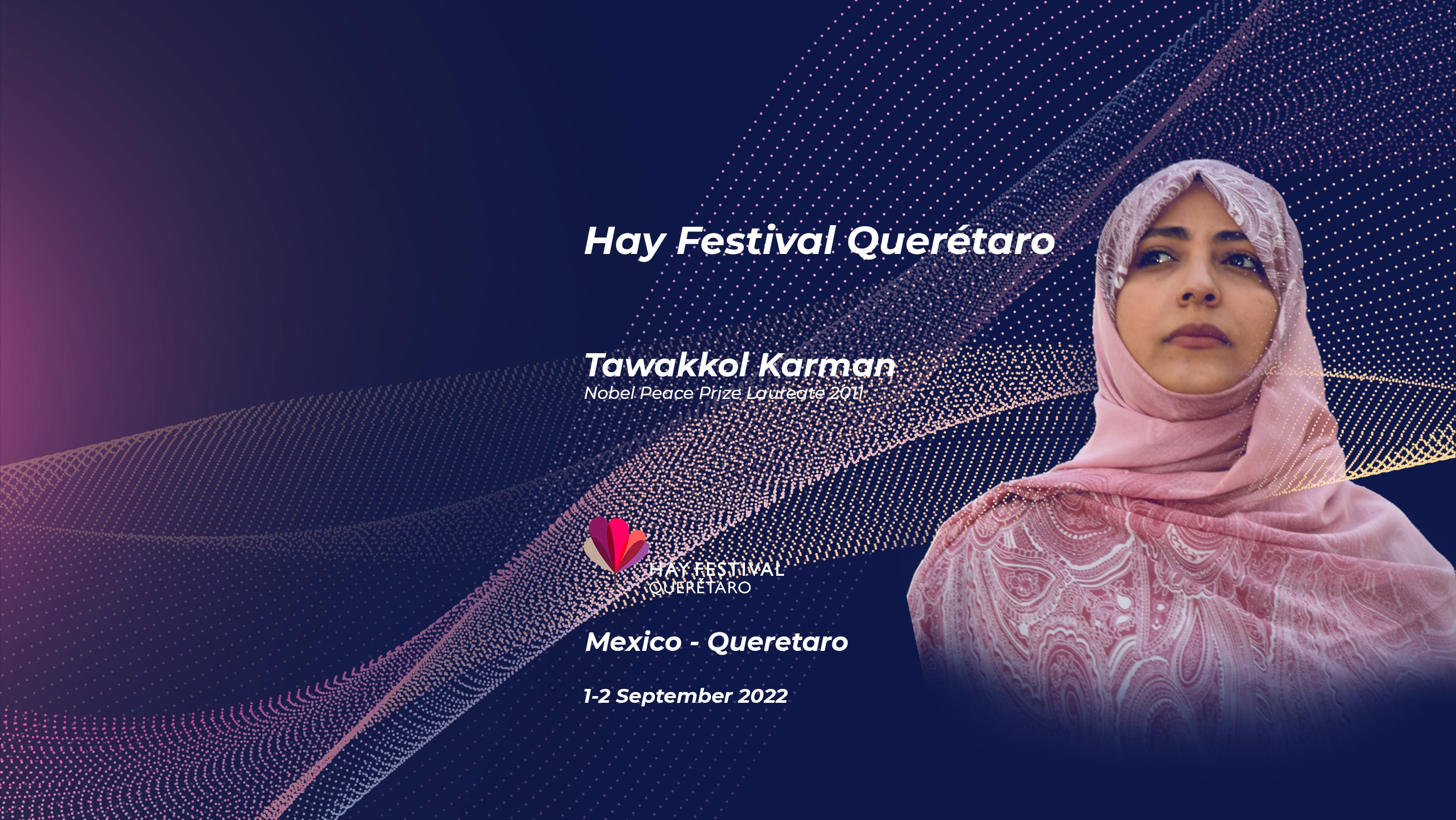 Tawakkol Karman to participate in international festival in Mexico
Tomorrow, Thursday, the Nobel Peace Prize-winning human rights activist Tawakkol Karman is scheduled to participate in the Hay Festival Querétaro in Mexico, a cultural event seen as one of the most important literary events in the Spanish-speaking world.
The Hay Festival, to be held during the period from 1 to 4 September, is a cultural event accessible for anyone that celebrates art and science.
Light will also be shed on literature, visual arts, cinema, music, geopolitics, journalism, the environment.
According the event's website, the programme will include speeches, workshops, concerts and lectures with international experts in the fields of literature, visual arts, science, environment, cinema, music, human rights, journalism etcetera.
The festival generates a space for the best cultural and scientific productions, a privilege space for dialogue, critical thinking and to exchange ideas.