News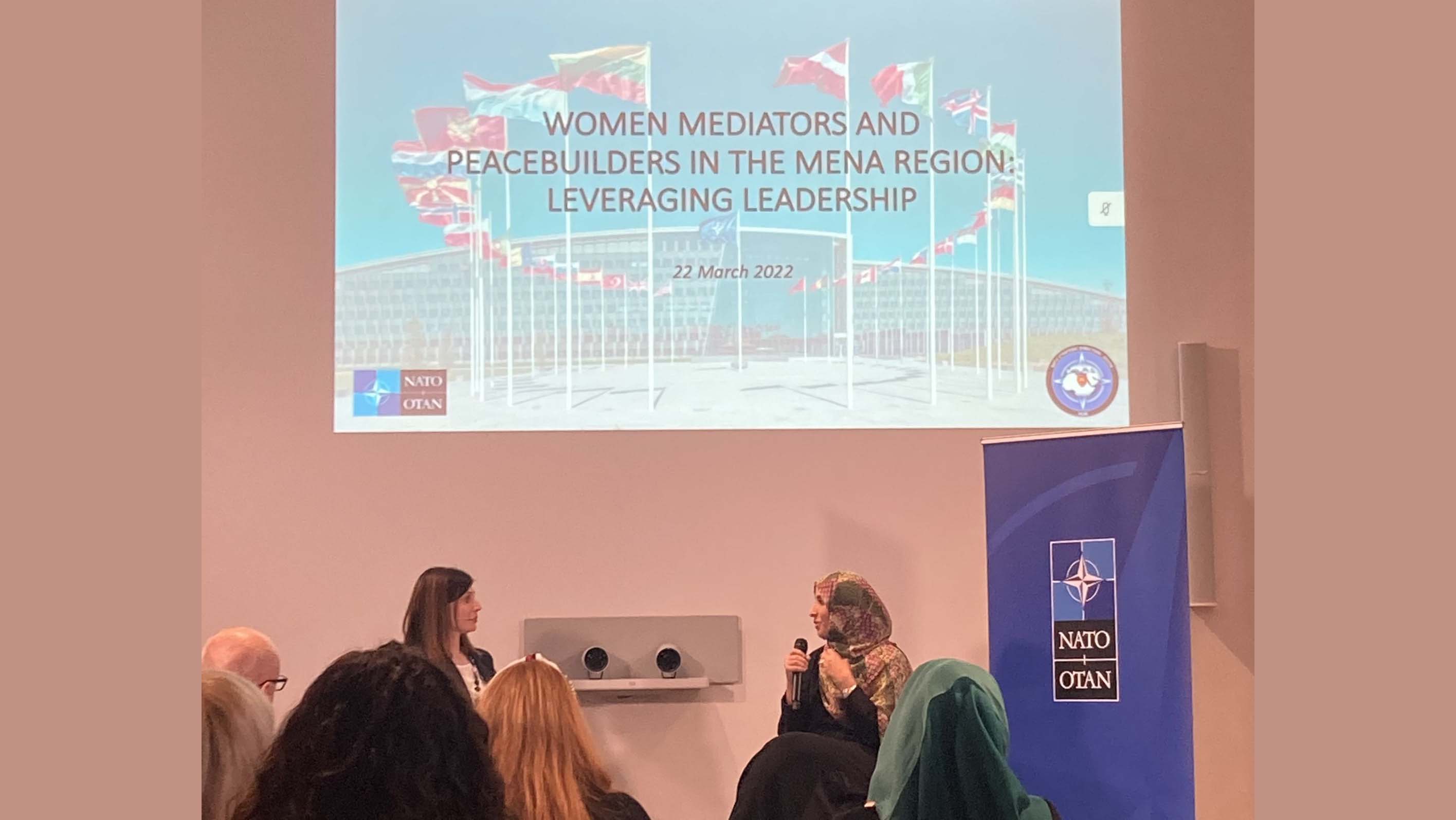 Tawakkol Karman at Brussel's conference: Strengthening the leadership role of women depends on combating coups and promoting civic values
The work to enhance the leadership role of women and the participation of women in peace-making and change,
and to contribute to pushing our societies to leave the circles of backwardness and tyranny can be accomplished at two levels, stated the Nobel Peace Prize-winning human rights activist Tawakkol Karman.
At the first level, the counter-revolutionary wars and coups targeting the wave of change over the past decade should be combated, while, at the second one, efforts should be made to spread civic values and support movements and organizations advocating for women's issues and rights, she added.
Her remarks came in a speech today during a conference entitled "Women Mediators and Peacebuilders in the MENA Region: Leveraging Leadership" organized by NATO's Middle East and North Africa Division, in cooperation with the Office of the Special Representative of the Secretary-General for Women, Peace and Security, and the Center for Strategic Guidance.
 She continued: "I would like to emphasize a basic idea I have always touched upon in many of my lectures and speeches, the idea that the struggle for women's participation and the strengthening their leadership role in making peace and democratic change can be properly achieved only when it is part of the society's struggle to liberate from tyranny and injustice."
Mrs. Karman stressed that pro-women positive discrimination, globally encouraged as a way to empower women to participate in the public sphere, are important measures, but they remain limited without leading to a fundamental change neither in women's status and their leadership role in peacemaking and democratic change, nor in their participation rate in the public sphere.
The Nobel laureate pointed out that when women leaders list issues of equality and women's rights among the priorities of the political and societal movement, women have a greater opportunity to participate widely in peacemaking and democratic change.
---
To read full text click here