News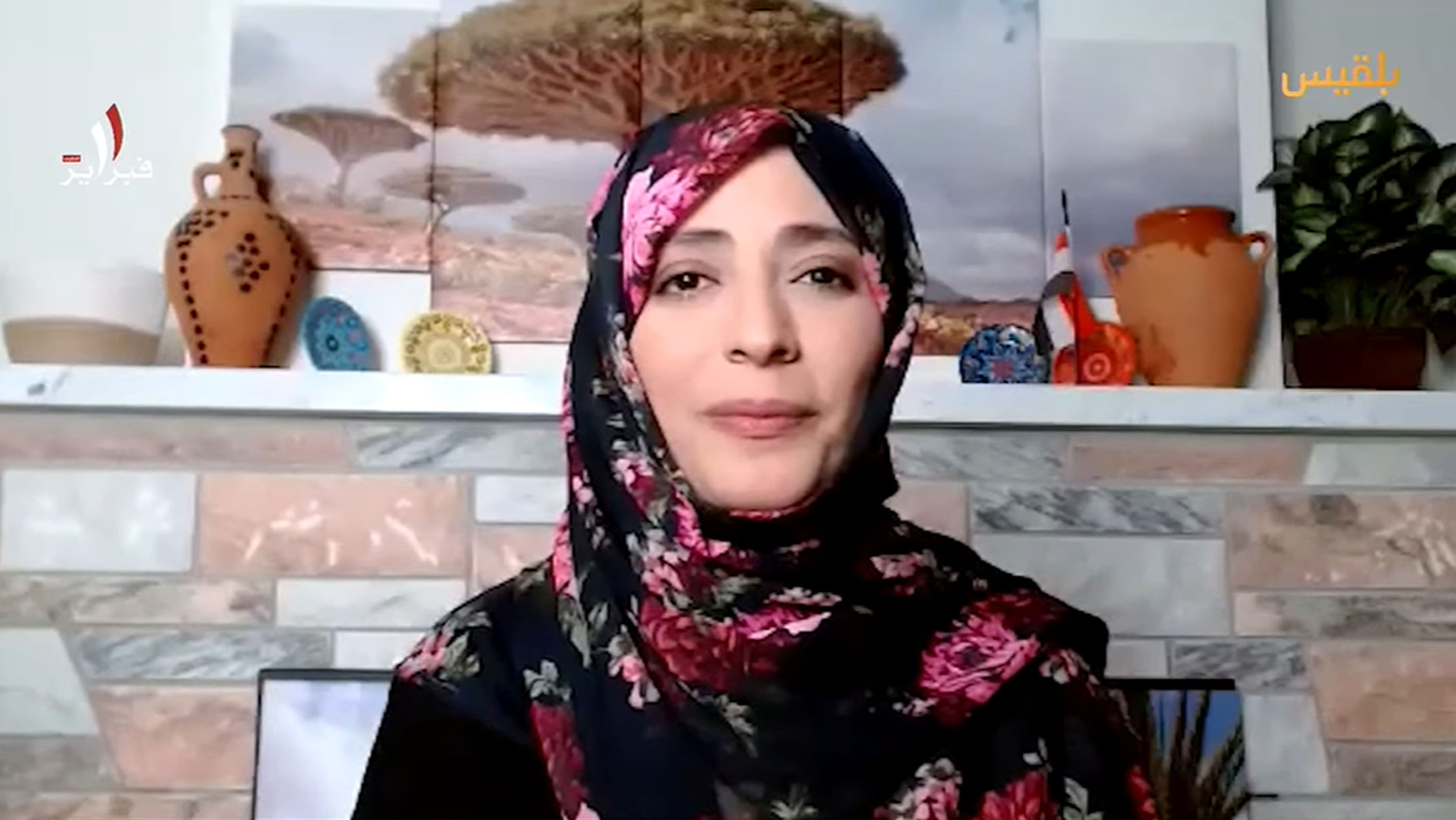 Mrs. Karman delivers speech in commemoration of Yemeni Youth Revolution and attacks collaborators for Saudi Arabia, UAE and Iran
The Nobel Peace Prize-winning human rights activist, Tawakkol Karman, has delivered a speech on the occasion of the eleventh anniversary of the peaceful youth revolution in Yemen, stressing that this revolution is definitely the culmination of the century-long struggles by the Yemeni people.
In the same context, she lunched a scathing criticism of those who revolve in the orbit of regional powers at the expense of the interests and sovereignty of their country, stressing that such people, and not February revolutionaries, should be brought to trial for their conspiracy and coup against the state and national consensus.
Tawakkol Karman also indicated that as long as Yemenis are subject to enslavement because of an individual, group, racist idea such as the Imamate or whatever, revolutions and fighters for freedom and dignity will always be there.
In addition, Mrs. Karman considered that the continuation of the war in Yemen is intended to quench the people's wake embodied in the February 11 revolution, pointing out that the enemies of the February 11 revolution are striving to make Yemenis regret what they have done for the sake of their dignity, freedom and salvation.
She also renewed her call for the international community to prosecute war criminals, saying that peace is a popular demand in Yemen, noting that the Houthi coup militia, Iran, Saudi Arabia and the UAE are acting as enemies to peace. 
Karman concluded the speech by saying: "It is important for the war to be ended, and we have learned to live together and that no one will be able to tailor Yemen to suit his own wishes."
---
To read full text click here