News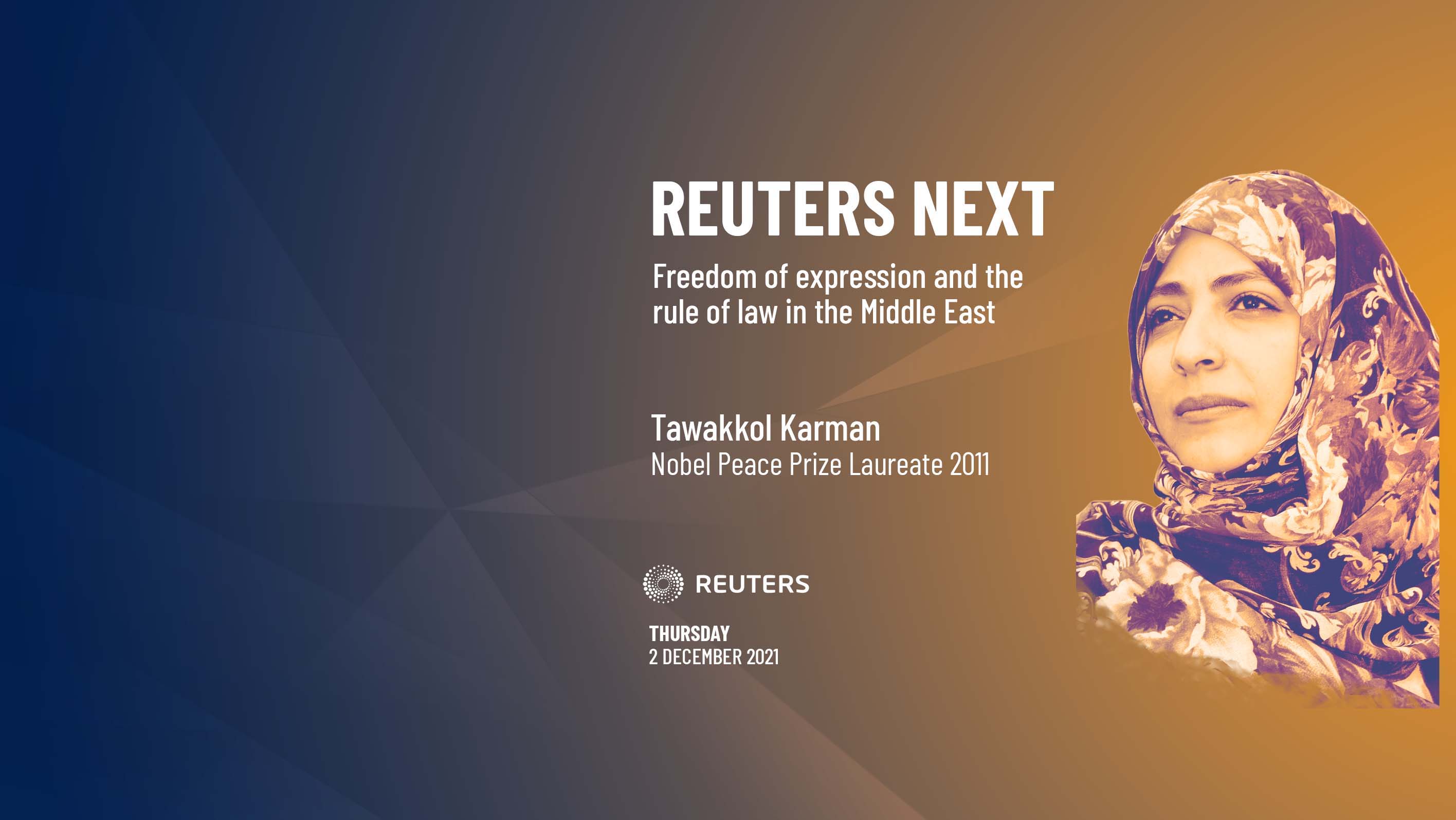 Mrs. Karman to take part in Thomson Reuters' virtual global conference
Tomorrow, Thursday, the Nobel Peace Prize-winning human rights activist, Tawakkol Karman, is scheduled to participate in the virtual global conference "Reuters Next", organized by Canada-based Thomson Reuters.
In a session during the virtual conference, Tawakkol Karman is going to deliver a speech under the title "Freedom of Expression and the Rule of Law in the Middle East".
Reuters NEXT is a free virtual global conference that brings together world leaders, big business and forward-thinking pioneers to inspire, drive action and accelerate innovation to tackle humanity's greatest challenges.
The conference is built around five key pillars, namely policy for progress, business of growth, a sustainable future, radical redesign and a fairer world.