News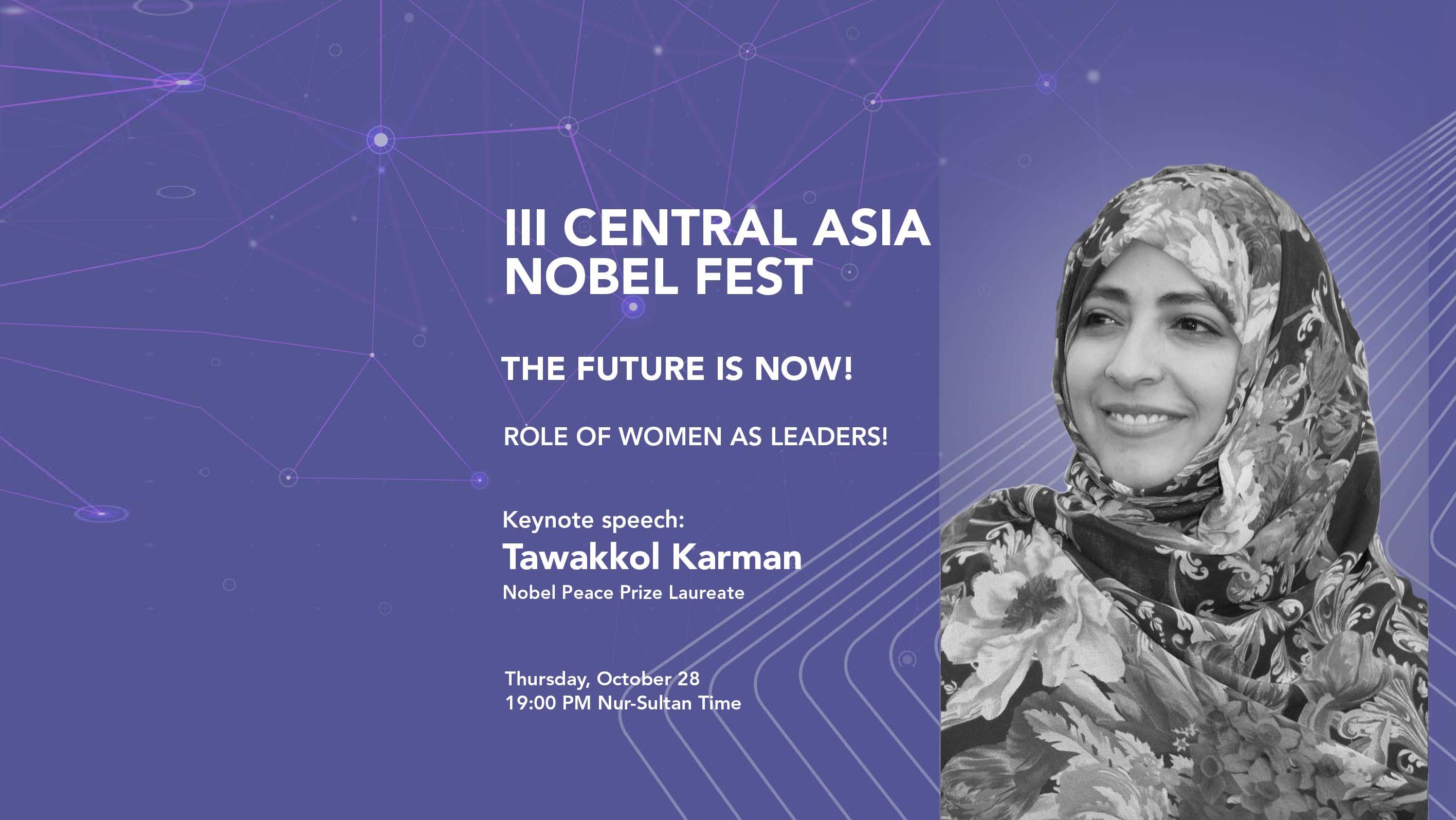 Mrs. Karman to deliver keynote speech on III Central Asia Nobel Fest
The Nobel Peace Prize-winning human rights activist Tawakkol Karman, is scheduled to participate, tomorrow, Thursday, in the III Central Asia Nobel Fest, organized by the Comprehensive Development Foundation.
During the virtual event which is attended by ten Nobel Prize laureates and about 30,000 participants representing 70 countries, the Nobel laureate is going to deliver a speech, on "The Role of Women as Leaders".
It is noteworthy that the Nobel Festival for Central Asia is a unique platform to discuss and share innovative ideas with Nobel Laureates, distinguished scholars and experts, with the aim of improving the educational and scientific environment in Central Asia to inspire a generation of young researchers to make new achievements and achieve their ambitions.