News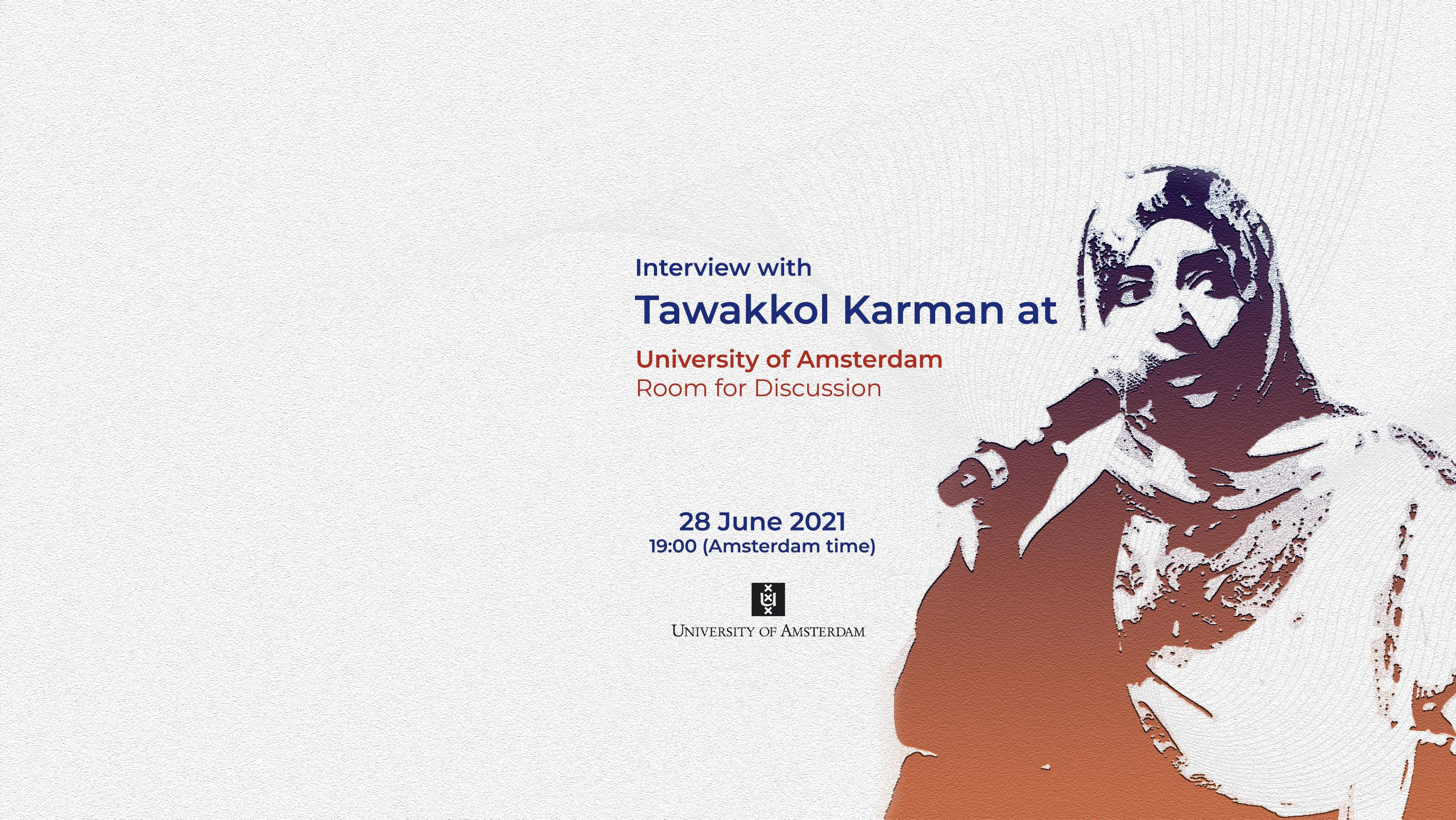 University of Amsterdam interviews Tawakkol Karman on Arab Spring in Yemen
Next Monday, the University of Amsterdam is going to hold an interview with the Nobel Peace Prize-winning human rights activist.
According to the interview platform of the University of Amsterdam, Room for Discussion, Tawakkol Karman will be interviewed about the Arab Spring in Yemen and her involvement and experiences with it.
The interview will also be focused on Mrs. Karman's position as a journalist and her ideas on freedom of speech and press, as well as her hopes and wishes for the future, the statement added.
Founded in 1632 and classified as the third oldest university in the Netherlands, the University of Amsterdam is one of the largest research universities in Europe.