News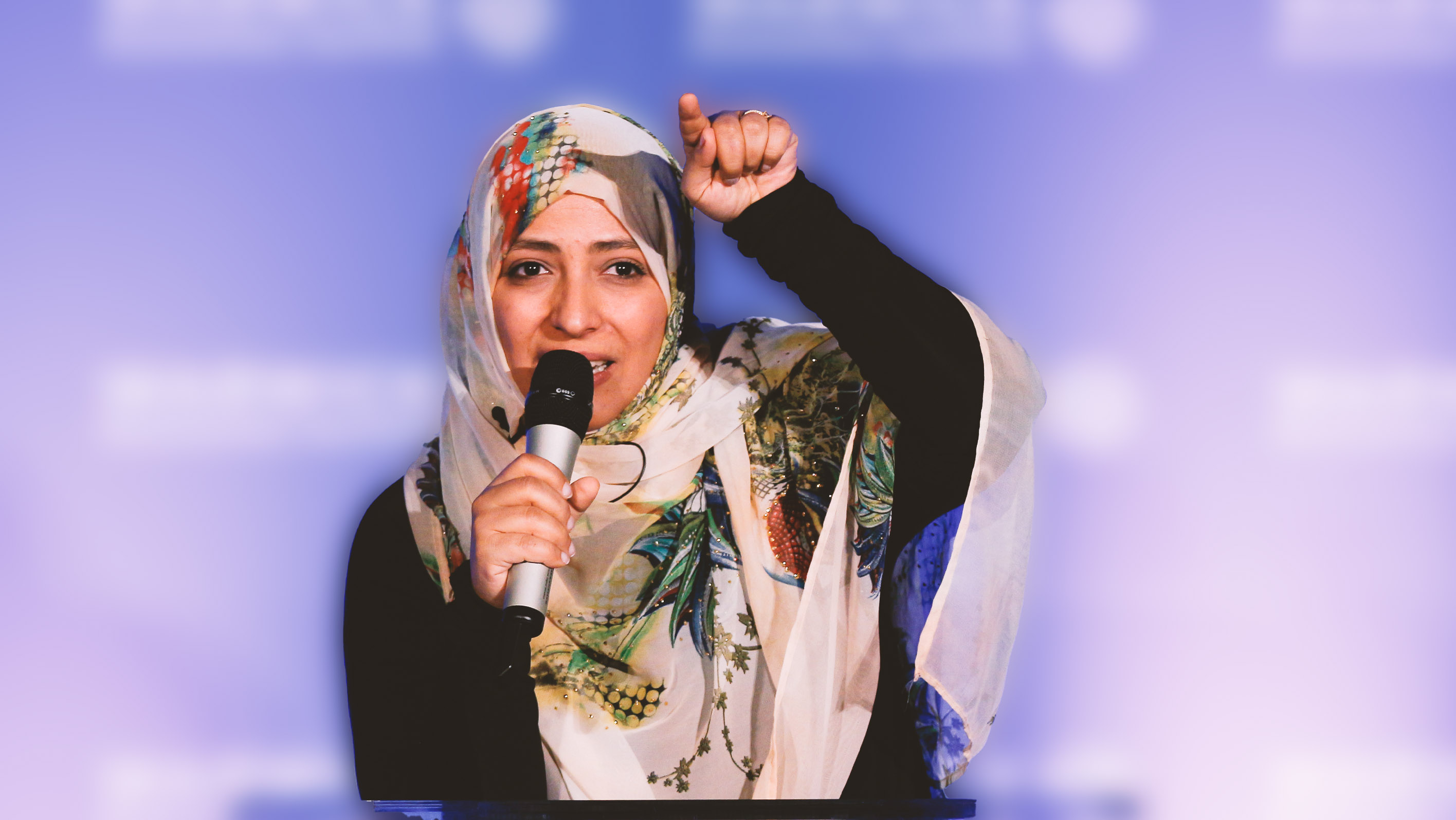 Tawakkol Karman: Two each-worse-than-other sides exploit Palestinian cause
The Nobel Peace Prize-winning human rights activist, Tawakkol Karman, said that the Palestinian cause is mainly exploited by two sides, each worse than the other, namely represented by the resistance axis and normalization axis.
In a post on her official Facebook page today, Mrs. Karman indicated that the first party employs this cause to legitimize its tyranny and violations against the region's peoples, in a clear reference to Iran and its allies like the regime of Bashar al-Assad, the Hezbollah militia in Lebanon or the Iranian-affiliated militias in Iraq and the Houthi milia in Yemen.
As for the second one, Karman continued, it uses it as a pretext to deny the rights of the Palestinians and justify its complete subordination to the Israeli occupation in exchange for protecting their own tyrannical familial regimes from any potential upcoming change.
This exploitation will not make us deny or abandon this cause, and we will continue to support the just rights of the Palestinian people and their legitimate struggle for restoring them, the Nobel laureate wrote.
Karman added that she will continue to adhere to her firm position on the just cause of the Palestinian people, although this may cost her a lot on a personal level, unlike those exploiters or those who rant about it while they have nothing to lose.