News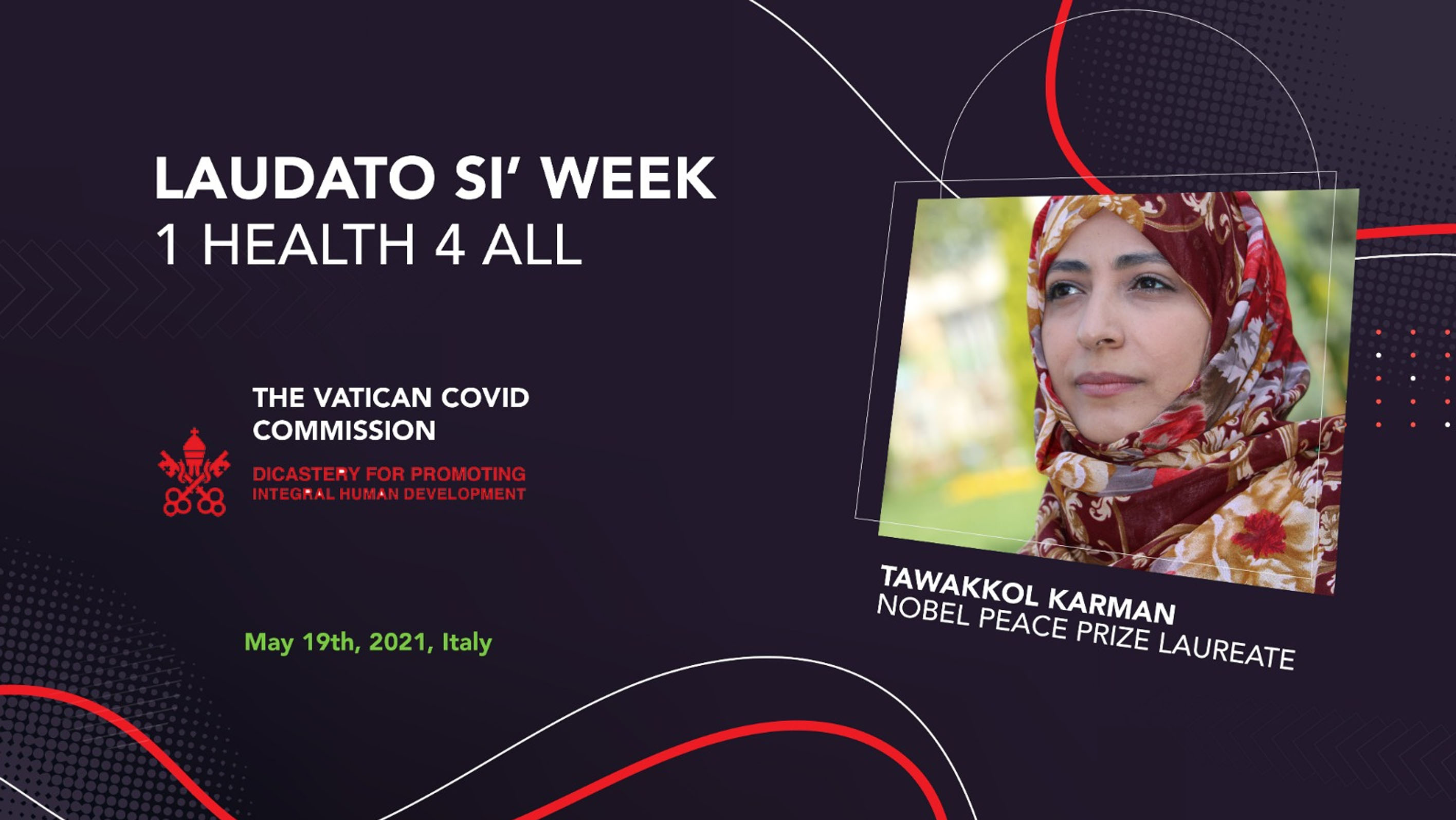 Tawakkol Karman receives invitation from Vatican to participate in ONE Health for All
On Wednesday, the Nobel Peace Prize-winning human rights activist, Tawakkol Karman, will take part in the global event (ONE Health for All) at the invitation of the Vatican, hosted in the Italian city of Aquileia as part of the "Laudato Si" week.
Planned to be recorded and broadcast on Italian national television and the media in the Vatican, the event on how to deepen reflection on the connection between global health, just development and integrated ecology will be held at the Basilica of Santa Maria Assunta in Aquileia, Italy, on May 19, 2021 from 16:00 to 19:00. 
During the event, the Vatican Covid 19 Commission and other key partners will announce the renovation and rededication of a hospital in South Sudan, which has been redone as a Laudato si' hospital with the help of Doctors with Africa CUAMM.
Besides Mrs. Tawakkol Karman, participants also include several activists and leaders in healthcare, finance, politics, and the environment like Bernice King, Andrew Morlet and Sharon Stone.
The week-long event (from 16 to 24 May) has garnered support from international organizations, including Intesa Sanpaolo, Fiat, Snam, and Mitteleuropa Association.