News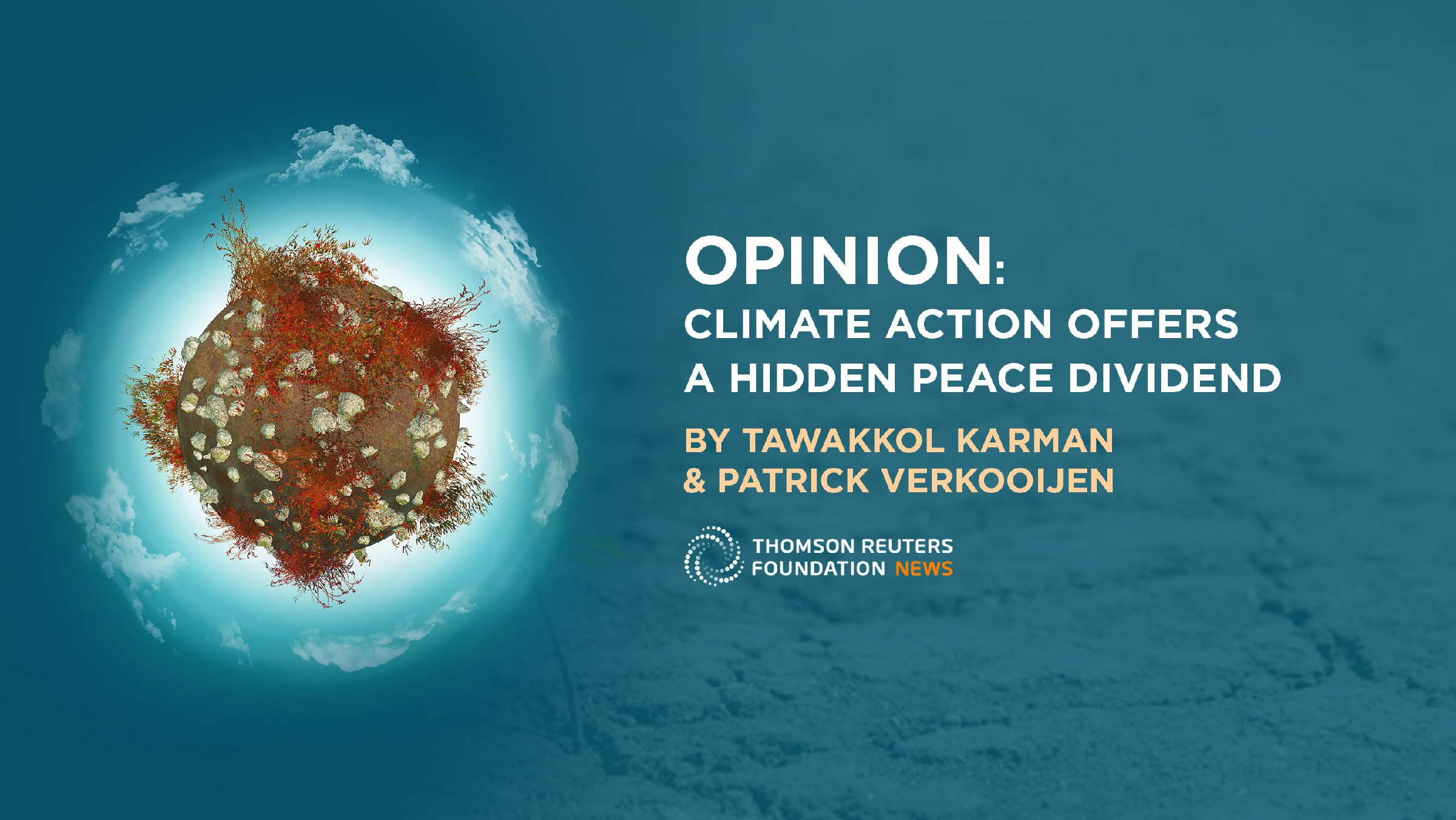 Tawakkol Karman co-writes: Climate Action offers Hidden Peace Dividend
Climate adaptation does have a positive contribution to make, both in terms of promoting peace and in removing potential flashpoints for conflict, co-wrote the Nobel Peace Prize-winning human rights activist Tawakkol Karman.
In a joint article under the title "Climate Action offers a Hidden Peace Dividend" published by Thomson Reuters Foundation, Tawakkol Karman said that "Social justice lies at the heart of successful climate adaptation", adding that "Peace, broadly speaking, is a measure of justice, fairness, and wellbeing of society."
"Adaptation reduces social exclusion and inequalities by promoting sustainable livelihoods and stronger coping mechanisms against severe climate shocks. Farmers who have access to drought-resistant crops will be less likely to abandon their landholdings when drought strikes. Nature-based solutions, such as tree planting, and good water management reduce the potential for conflict over scarce resources," wrote the authors.
As Mrs. Karman and her co-writer put it: climate adaptation, can help avert conflict by increasing communities' coping capacities, and by facilitating development and progress toward greater wellbeing. For that reason, it is worth considering as a powerful tool for promoting global peace.
---
To read this Article click here