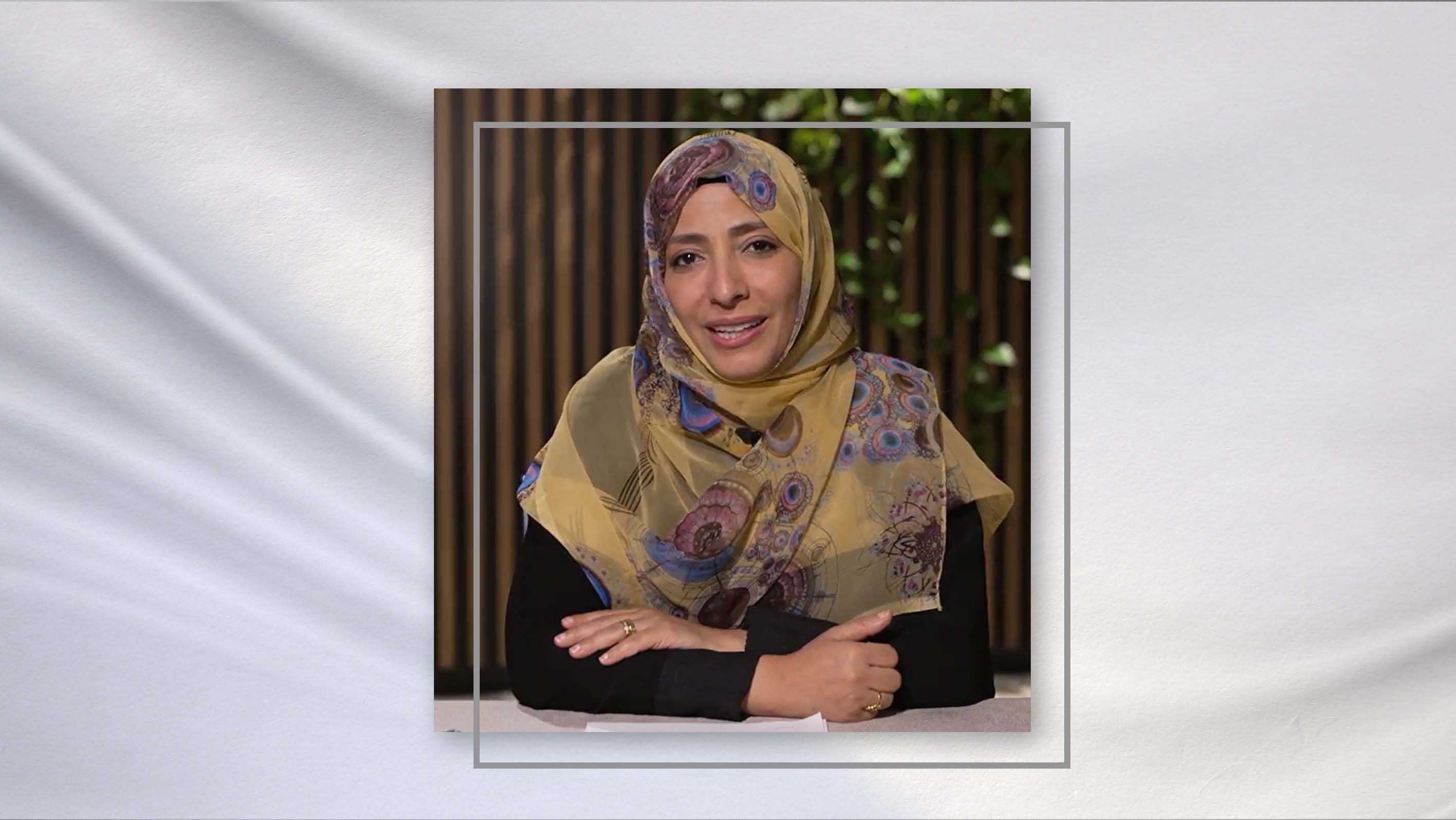 Tawakkol Karman's speech at international conference on Crimean region
Dear sisters and brothers in Ukraine, 
Peace be upon all of you.
I am so happy to be invited by my sister Oleksandra Matviychuk, to attend this very important conference organized by the Center for Civil Liberties, in your capital in Kiev, in Ukraine, a city that has witnessed the resilience and determination of the Ukrainian people in the face of war and occupation. 
I am really thinking and finding myself as the one who participate with your battle for freedom, with your battle for your sovereignty and for justice, not just for Ukrainian people, but for all the people around the world. So thank you again, and I wish you and your conference all the success. 
Dear sisters and brothers, 
it's really my honor and privilege to express my unwavering support for Ukraine, a nation that has shown the world the true meaning of courage, unity and the pursuit of freedom. 
My support for Ukraine and Ukrainian people is not just a gesture of solidarity. It is a commitment of the principles that should bind us all together as a human. It is a commitment to justice, freedom, and the fundamental human rights to every individual that every individual deserve. These human rights, which started with freedom, justice, and its right to live in a country that has a full sovereignty and doesn't have any kind of equation and invasion and interfering from the outsiders. 
I salute the resilience of Ukraine. This resilience is embodied by its people who have faced adversity with remarkable strength and courage. The sacrifices made by the Ukrainian people in the face of war and invasion are a testament to their unwavering commitment to defending their nation's sovereignty and their vision of democratic purposes and united Ukraine. In our interconnected world, the struggle for freedom is not limited to Ukraine alone. It is essential to recognize the broader context in which Ukraine's, aspiration for freedom and sovereignty, are intertwined with the experience of other nations, particularly those in the Arab Spring countries. 
Those who find themselves surprised by the actions of Putin and the Russian government toward Ukraine should not be. Since 2015, Putin has been involved in a killing and displacing millions people of Syria who are fighting for their freedom and dignity against a brutal dictator, Bashar al Assad, and also now against the invasion and the brutality of Russia. Putin, his government, and his army has led to immense human suffering, displacement, and destruction in Syria. Russian forces have committed numerous war crimes and violations against innocent Syrian. 
Putin believed that the world's silence regarding his violation in Syria was approval for his crimes there. Later, Putin believed that his invasion of Ukraine would pass without any question, without any problems, without any objection or accountability. 
And because of that, he waged the war in Ukraine, and he invade Ukraine. 
So as Ukrainian people struggle and sacrifice for their freedom and dignity, there is other people in the world also sacrifice and struggle for their freedom and dignity from the Russian oppression, like Syrian people. So we are with you, and we share with you the same battle, the same dream, and the same victory. 
It's very important when we discuss the war in Ukraine, the freedom for Ukraine. It's very important to address a very important issue, which is the need to end the impunity for international crimes and gross human rights violation. Putin has to face justice. Accountability should be there. Those people who committed war crimes should be trialed in the International Criminal Court and Putin is the first criminal that should be there. 
Dear sisters and brothers, 
the de-occupation of Crimea and other Ukrainian territories is not only a matter of restoring Ukrainian's territorial integrity, but also a crucial step toward justice and accountability. It is a reminder that violations of international law and human rights abuses should not go unpunished. 
Finally, once again, thank you all Ukrainian people for your great effort, for your great, noble battle, for your freedom and believe me that you are in the first line of the battle that will free all the world from dictators. 
Thank you, Kyiv, for your warm welcome, and may Ukraine's journey be one of peace, unity, and progress. Slava Ukraini!