Reverberation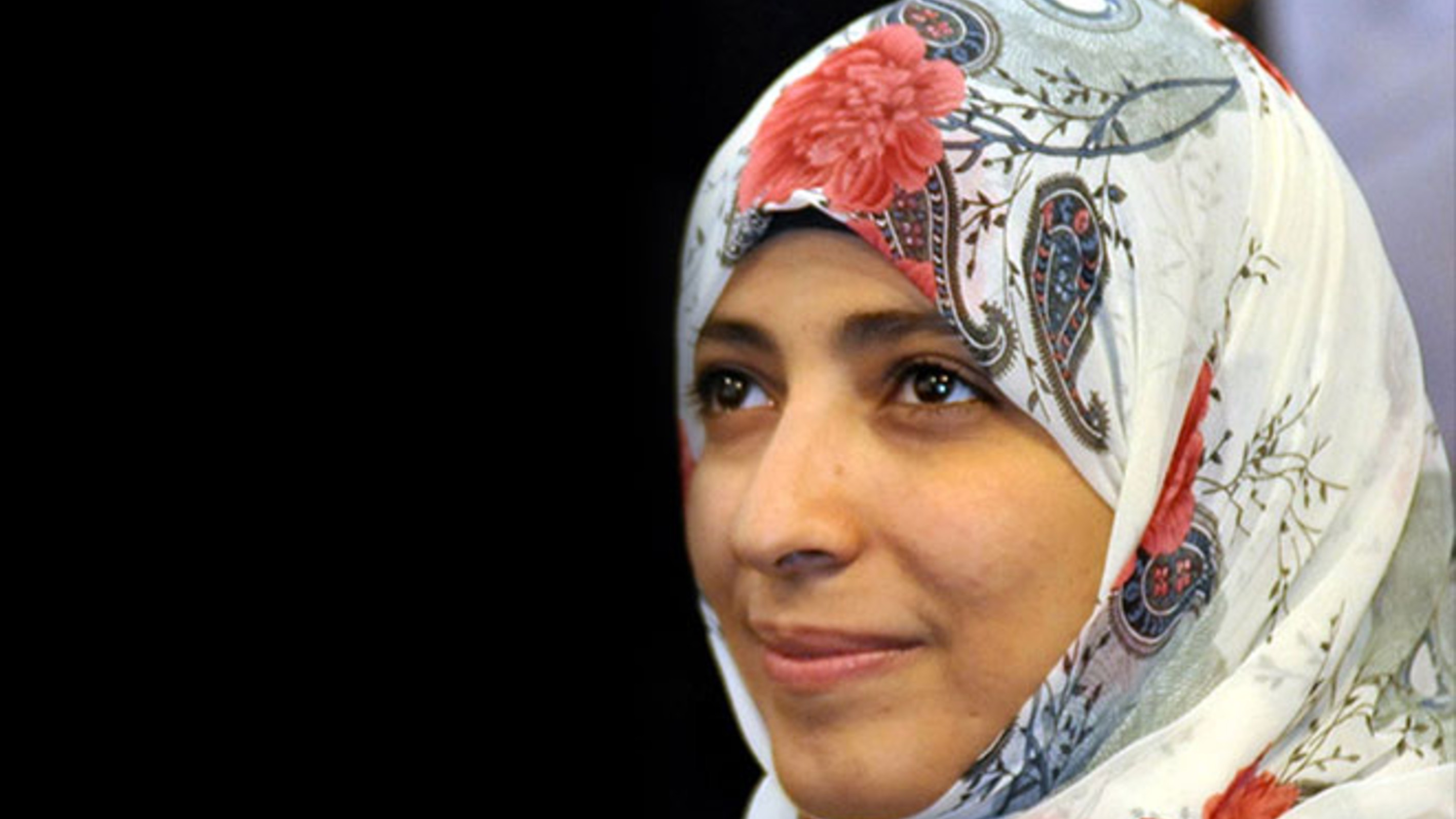 A congratulation to Tawakkol Karman and Arab Spring
Written by : Rima Khalaf*
اStruggle to end the injustice against the women and to ensure the women's rights and security deserves the best prizes.
I send a sincere congratulation from the depth of the heart to Tawakkol Karman who won the Nobel Peace Prize in recognition, according to the prize committee chairperson, of "her peaceful struggle to ensure the security and rights of the women in the full participation and work for the sake of peace".
Today, I congratulate Karman and her fellows at the Arab liberation squares for achievements that are not less important in core and impact than the celebrated achievement.
The most important victory by the Arab youths lies in breaking silence, getting rid of submissiveness of many people and overcoming fear people have been living in for decades to the extent that some people have already seen in accepting injustices wisdom, coexistence with foreign occupation destiny and resisting any of the aforementioned recklessness.
When defeatism permeates souls, determination and hope of them are extinguished and some start to see that dignity protection happens through giving concessions of rights willingly before forfeiture of rights unwillingly.
Karman and her fellows rejected surrender to a reality where rights were being violated, capabilities exhausted and future was threatened and wasted.
They have revolted against injustice and oppression. They rejected their society to be torn apart as Muslims and Christians, a Muslim and another Muslim or an Arab and a non-Arab.
They held off their right as human beings and called for democracy and an equal citizenship in terms of rights and responsibilities. They rejected to give up peaceful struggle in order to keep their society safe and to respect the right of life and security of all individuals either an ally or a foe.
While some people have been convinced to consume what others produce, those have created new models and types of knowledge that the world adopted and started to imitate.
---
(*) Rima Khalaf: Under-Secretary-General and Executive Secretary of the United Nations Economic and Social Commission for Western Asia (ESCWA)