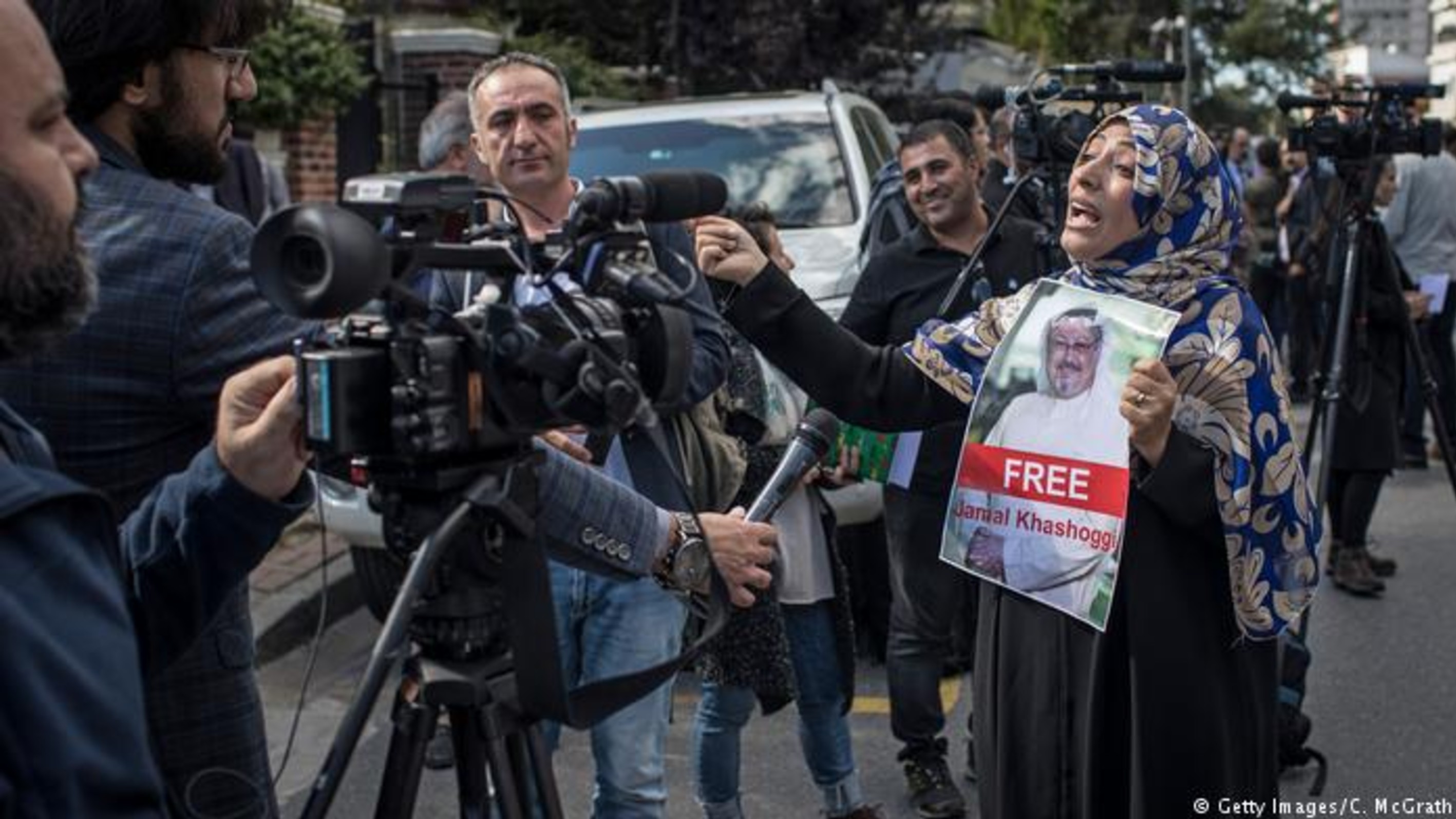 'Khashoggi's death cannot go unpunished': Yemeni Nobel laureate
The death of dissident journalist Jamal Khashoggi must now galvanise greater scrutiny of Saudi Arabia's military intervention in Yemen, where a coalition led by the kingdom is fighting Houthi rebels, said Yemeni Nobel laureate and human rights advocate Tawakkol Karman.
"Jamal Khashoggi's death cannot go unpunished. His blood should lead to the prosecution of the perpetrators of this crime, who are the same perpetrators of the crime against millions of people in Yemen – that is the Saudi kingdom," said Karman, journalist and a leader of the Arab Spring in Yemen in 2011.
Despite denials from Riyadh, mounting evidence collected by Turkish intelligence services indicates that Khashoggi was seized by a Saudi hit squad, tortured and killed at the Saudi consulate in Istanbul earlier this month.
"His death can open a big window for change if we continue to pressure against any settlement of deals that protect [crown prince] Mohammed bin Salman. I believe that if the criminals behind this crime do not escape justice, it will lead to great change," said Karman, in an interview with the Guardian. A friend of Khashoggi, she believes he was killed because he pushed for freedom of expression.
"I believe the blood of Jamal will create peace in the region if Bin Salman is punished."
Speaking at One Young World summit in The Hague, Karman called for an international commission to investigate the death of Khashoggi, saying the crime "constitutes a serious threat to international security and peace".
"Failing to act will mean opinion holders, politicians, activist journalists are in great danger and that wherever they may be they are not safe from dictators, who will see their impunity as a green light to avenge their opponents, kill their people and crush those who said no without facing any consequences," she said.
The One Young World summit, held in mid October, also called on Saudi Arabia to reveal what has happened to activist Loujain al-Hathloul who led the campaign to lift a ban on women driving in the kingdom and was arrested in May.
Karman added that the same "state terrorism" was behind the murder of Khashoggi and its airstrikes in Yemen. "Saudi Arabia wants to destroy Yemen. They fear it will become a democracy and they are hungry for its wealth. Instead, they want to make it a failing country."
Karman, a joint winner of the 2011 Nobel peace prize, for leading women's efforts to build peace in Yemen, called on the US and Britain to immediately stop selling arms to Saudi Arabia. At least 10,000 people have been killed and millions displaced by a four-year civil war. The UN said last week 12 to 13 million people could be at risk of starvation if Saudi-led airstrikes do not cease.
Karman, who founded Women Journalists Without Chains, said Saudi Arabia's role in the death of Khashoggi should lead to more international media attention on what is happening in Yemen. She described the country as "a forgotten land, where there has not been enough focus on the genocide taking place".
To read this story in The Guardian newspaper click here