News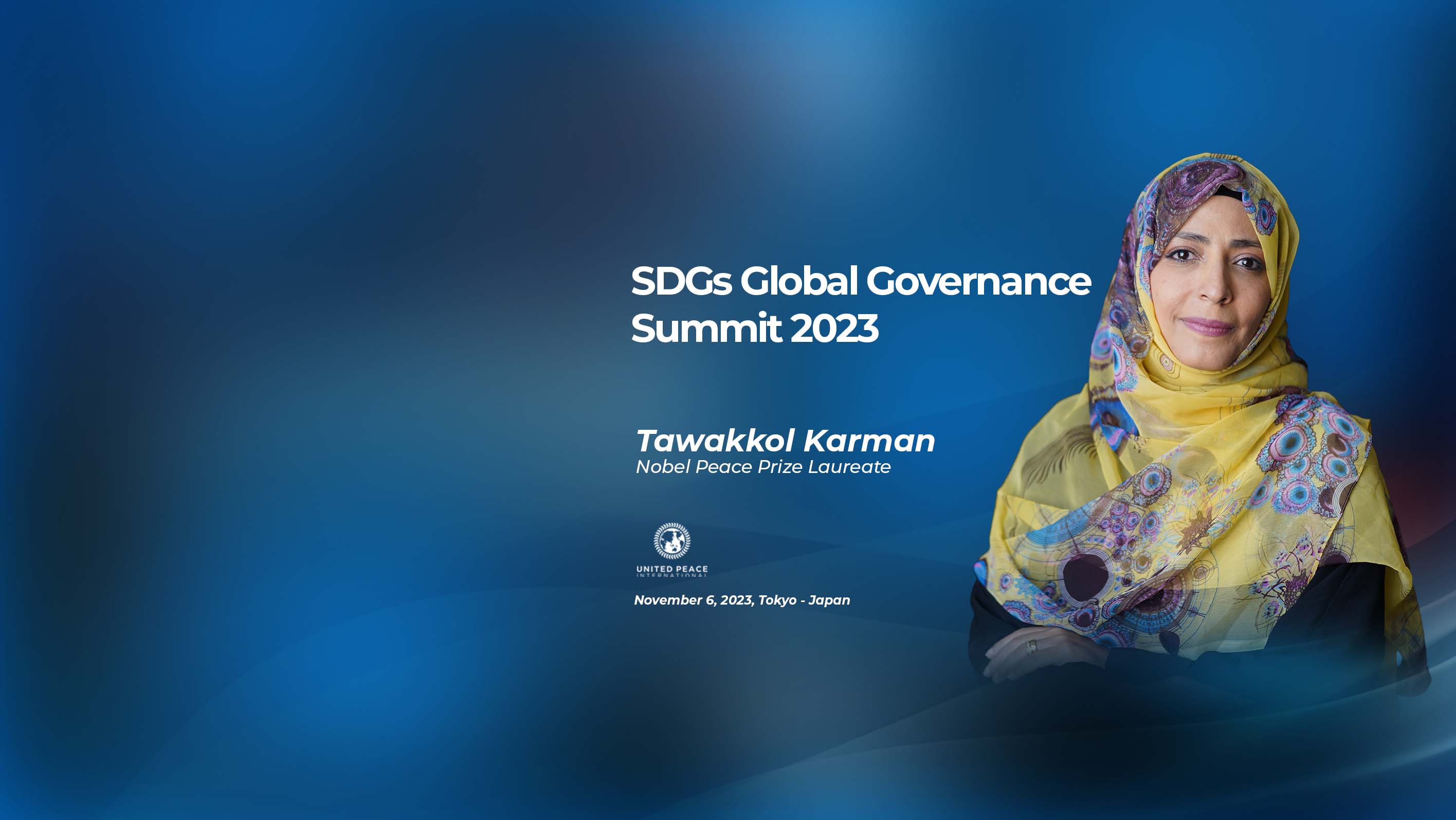 Nobel laureate to speak at Tokyo's global governance summit on SDGs
Nobel Peace Prize laureate and human rights advocate, Tawakkol Karman, will be a key participant at the upcoming SDGs Global Governance Summit 2023 in Tokyo, Japan, on November 6th.
The summit, organized by United Peace International (UPI), aims to enhance global governance and contribute to the achievement of the United Nations' Sustainable Development Goals.
During the event, Tawakkol Karman, who is well-known throughout the world for her support of equal citizenship and human rights, will give an important address. Karman is a well-known person in Yemen who is frequently referred to as the "Mother of the Revolution." 
Notably, prominent people—including Nobel Peace Prize laureates—as well as a range of institutions and organizations that are aligned with UPI's approach to tackling today's social and environmental issues will come together for the summit. 
This assembly of well-known individuals and organizations that share similar values emphasizes the teamwork required to address the most important problems of the twenty-first century.
UPI hopes to encourage dialogue about bettering global governance and rally stakeholders behind the common objective of attaining sustainable development by organizing this summit. The summit aims to foster communication and cooperation, bringing about positive change and tackling social and environmental issues globally with the participation of notable individuals such as Tawakkol Karman.