News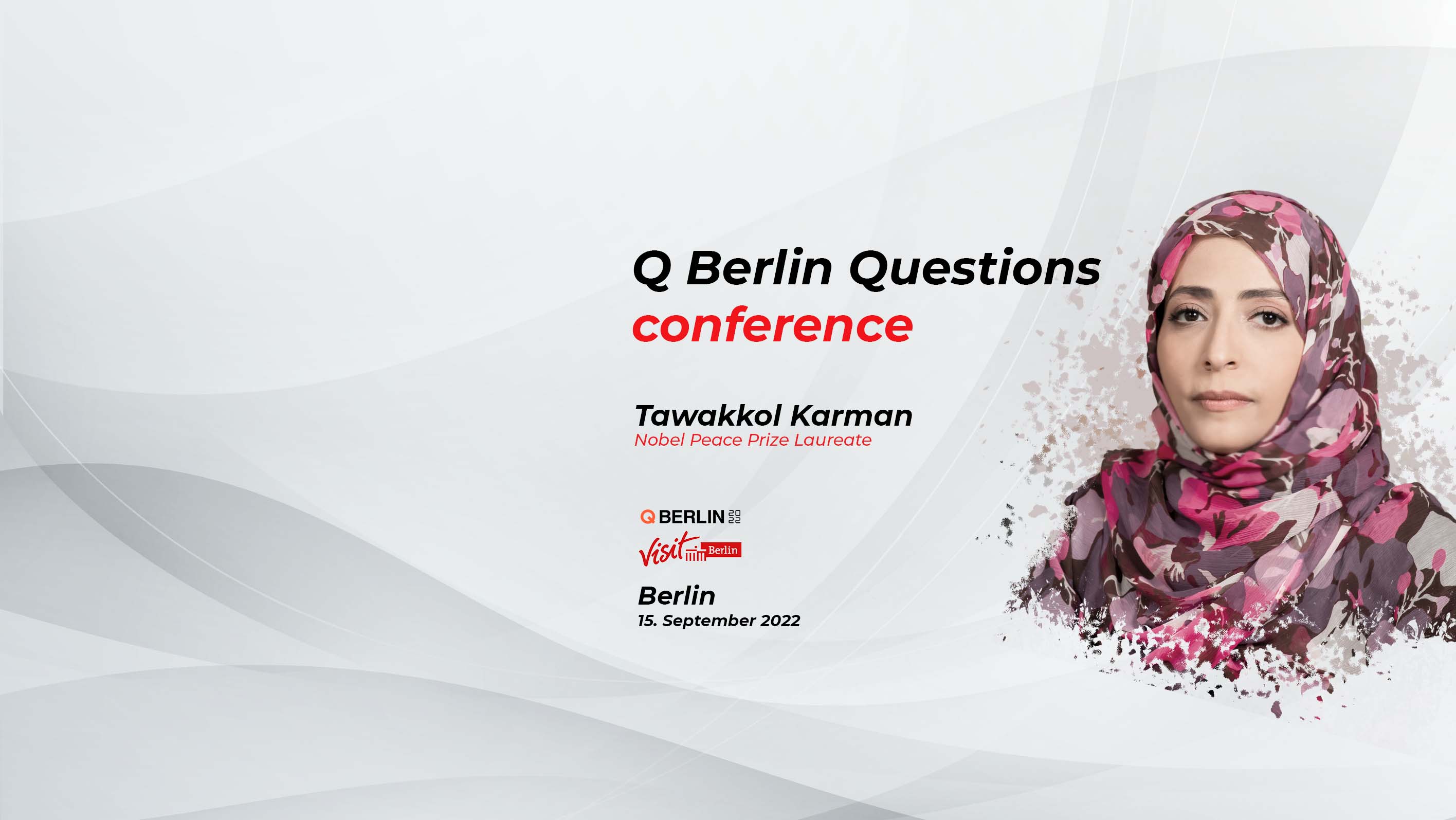 Nobel laureate en route to Germany to participate in international conference  
Invited by Berlin's Governing Mayor Franziska Giffey, the Noble Prize-winning human rights activist Tawakkol Karman has left for Germany to take part in the opening of an international conference.
Tawakkol Karman is going to deliver a speech at the Q BERLIN conference held in the International Congress Center (ICC) Berlin on September 15 and 16, 2022, hosted by Governing Mayor of Berlin Franziska Giffey.
At the conference entitled "The New Unknown – Navigating a Turning Point", three key issues will be addressed, namely transformation & resilience - on crises as change agents; global cohesion and solidarity – on food, shelter and economies; and democracies in danger - on free speech, propaganda and fake news.
"We are in a time of simultaneous crises, all of which have a direct impact on our city. Our international conference, the Q Berlin, deals with questions, but also with possible answers, that we have to ask and find in this new situation," said Berlin's Governing Mayor in a press release.
For his part, Q Berlin Director and visitBerlin CEO Burkhard Kieker stated that "Q BERLIN" is Berlin's major metropolitan conference, adding "The German capital thus has an international conference at which the important issues of the time are discussed. It is intended to position our city more strongly in the international arena as a place of tolerance and open discourse."