News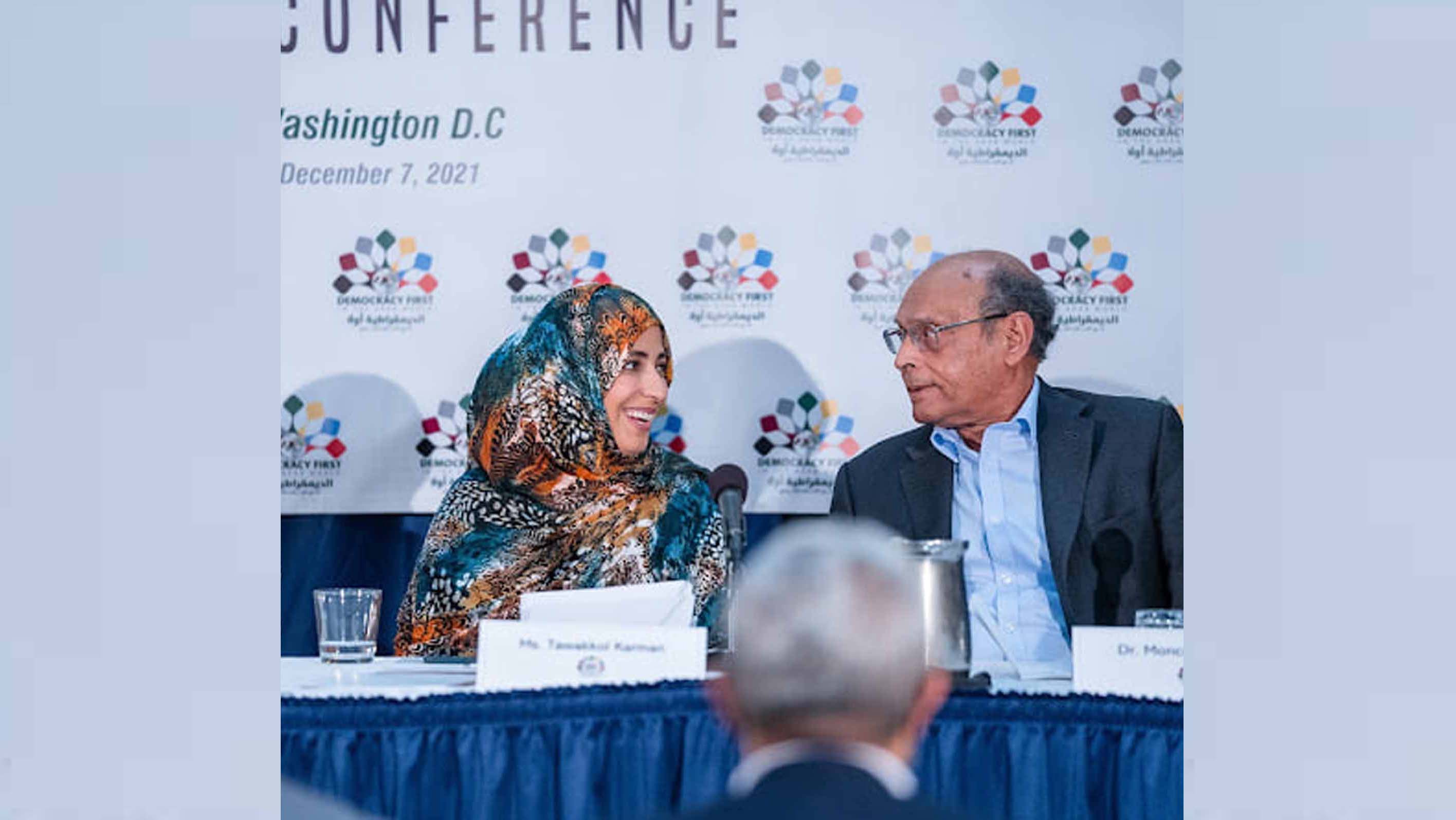 Nobel laureate condemns Ex-Tunisian President being sentenced to prison
The Nobel Peace Prize-winning human rights activist, Tawakkol Karman, has denounced the four-year prison sentence against former Tunisian President Moncef Marzouki.
In a statement on her official Facebook page, Tawakkol Karman described Moncef Marzouki as the Arab Spring icon and the Tunisian transitional process's leader, adding that such a prison sentence ordered by Tunisia's current president is a pride for Mr. Marzouki.
Mrs. Karman also harshly criticized President Kais Saied, pointing to the lack of the judicial transparency and the absence of the principle of separation of powers in Tunisia.
A Tunisian court on Wednesday issued a verdict in absentia sentencing former president Moncef Marzouki to four years in prison after he criticized President Kais Saied and called for protests, according to Reuters.
Marzouki, who had described Saied's seizure of powers in July as a coup, said that the verdict was issued by an illegitimate president who overturned the constitution.