News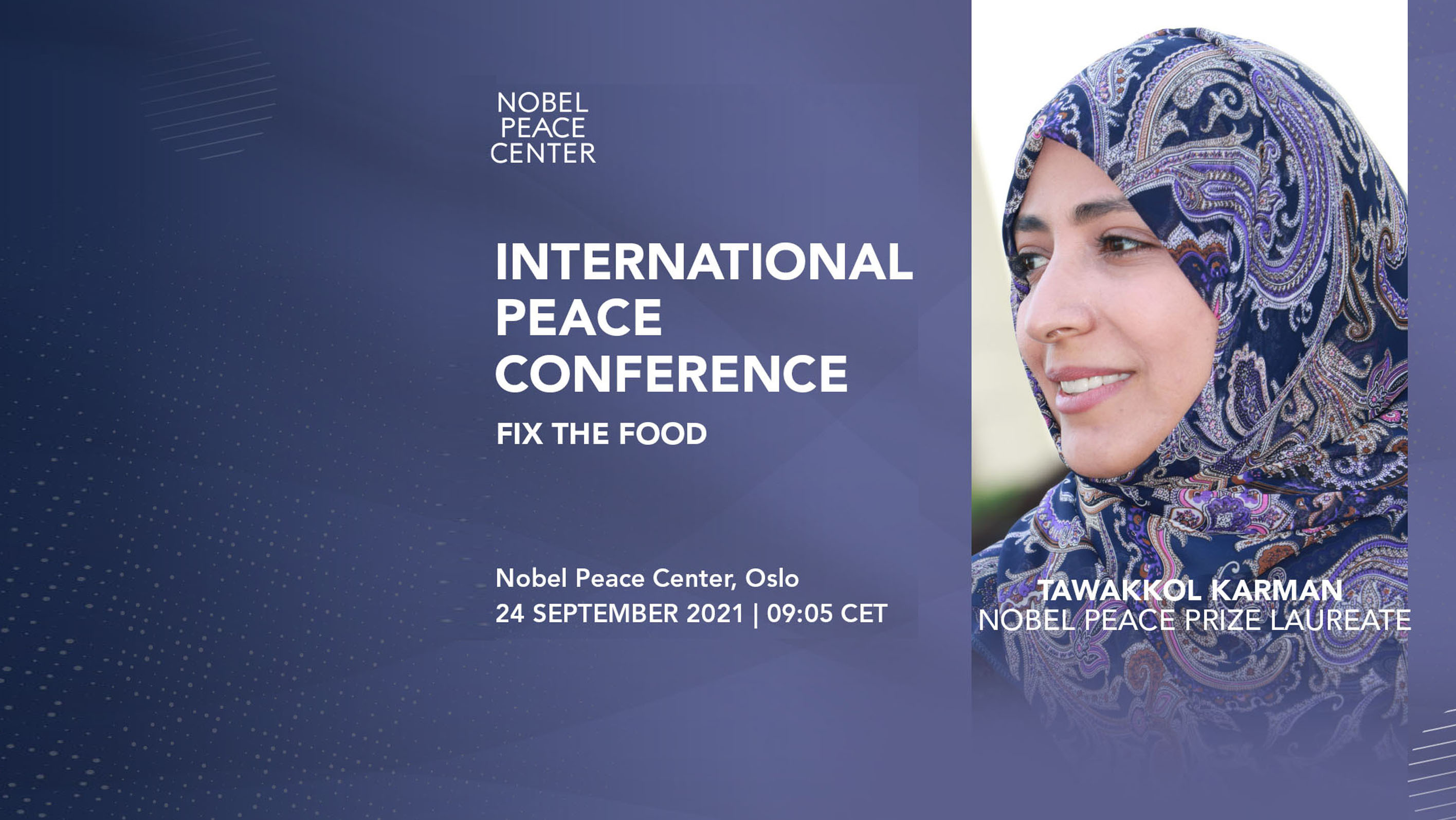 Nobel laureate heads for Oslo to join Fix The Food
The Nobel Peace Prize-winning human rights activist, Tawakkol Karman, is going to participate in an international conference on food and peace, organized by the Nobel Peace Center in Oslo.
During the conference, the Executive Director of the United Nations World Food Program (WFP), David Beasley, will provide an insight into The situation of hungry people around the world after one year of receiving the award by WFP.
A long with her counterpart from East Timo, José Ramos-Horta, Mrs. Tawakkol Karman will discuss how food can contribute to peace and stability. In his part, Colombia's former President Juan Manuel Santos will share his experience with the role of food security in peacebuilding.
The speakers also include researchers Johan Rockström from the Potsdam Institute for Climate Impact Research and Dan Smith from the Stockholm International Peace Research Institute, chair of the OECD Development Assistance CommitteeSusanna Moorehead, African Union Commissioner for Political Affairs, Peace and Security Ambassador Adeoye Bankole, "green chef" Arthur Potts Dawson, and EAT's Gunhild Stordalen, who is co-chair of the UN Food Summit. The conference takes place on 24 September directly proceeding the Fix the Food Festival.