News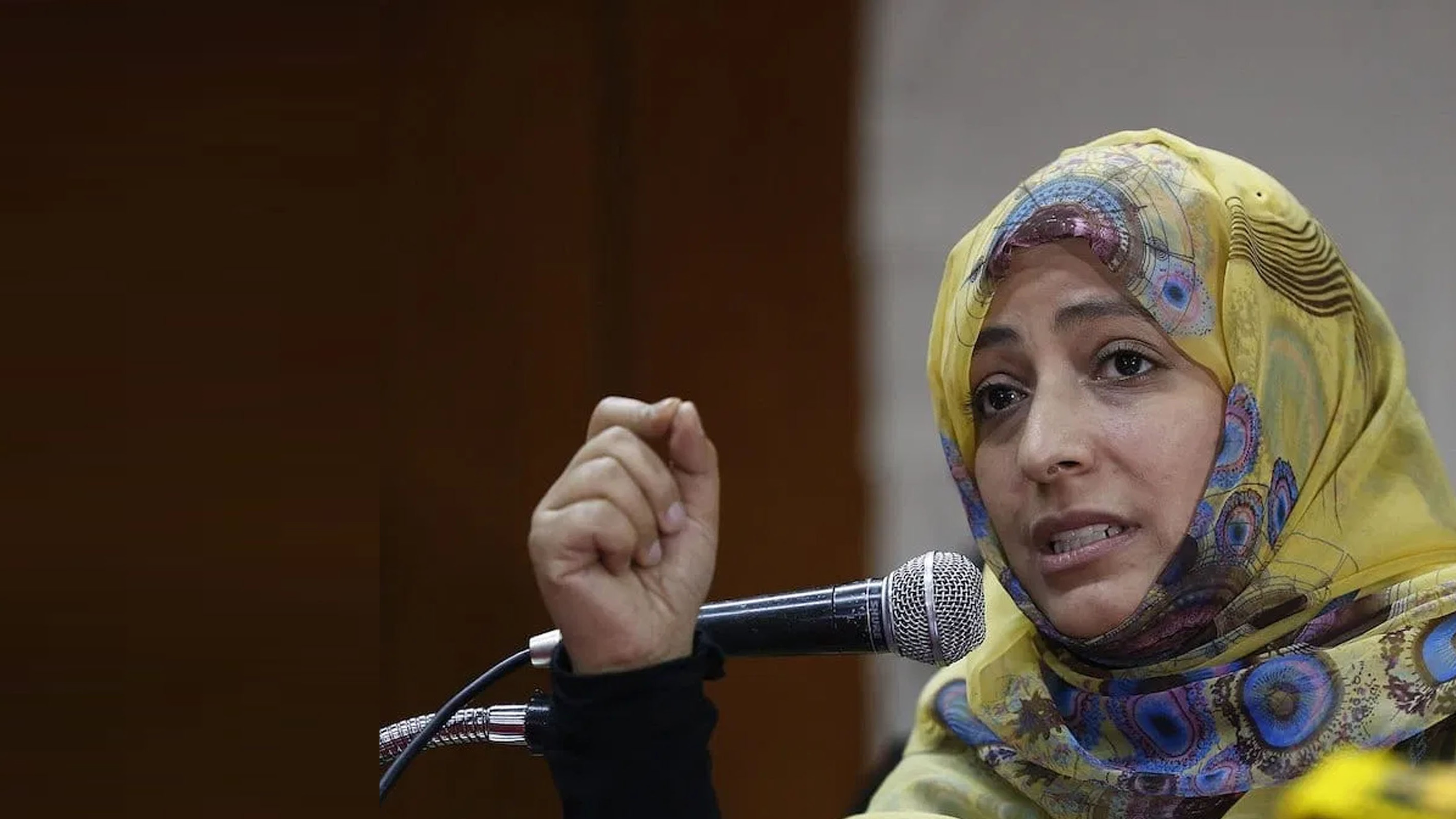 Hadi's continued house arrest in Riyadh legitimizes Sanaa's ruling illegal group, Mrs. Karman says  
The Nobel Peace Prize-winning human rights activist Tawakkol Karman said that the United States' announced recognition of the Houthi coup militia as a legitimate party in Yemen is attributed to the fact that Saudi Arabia continues to place Yemen's President Hadi and his government under house arrest in Riyadh.
The longer Saudi Arabia continues to imprison President Hadi and his government in Riyadh's hotels, the more the international community recognizes the illegitimate president and group ruling in Sanaa, Tawakkol Karman said in a post on her official Facebook page.  
Karman indicated that the improper performance of Saudi Arabia, its coalition, Hadi and his legitimate government is responsible for the growing international recognition of the racist and fascist terrorist Houthi group.
She stressed that she, alongside all the free people of Yemen, will continue to struggle against the Houthi militia and its fascist and anti-democracy project, even if the whole world recognizes it.
Karman's statement came after a wave of widespread resentment in Yemen due to remarks by US Special Envoy for Yemen Tim Lenderking that his country "recognizes" the Houthis as a legitimate force in Yemen.