News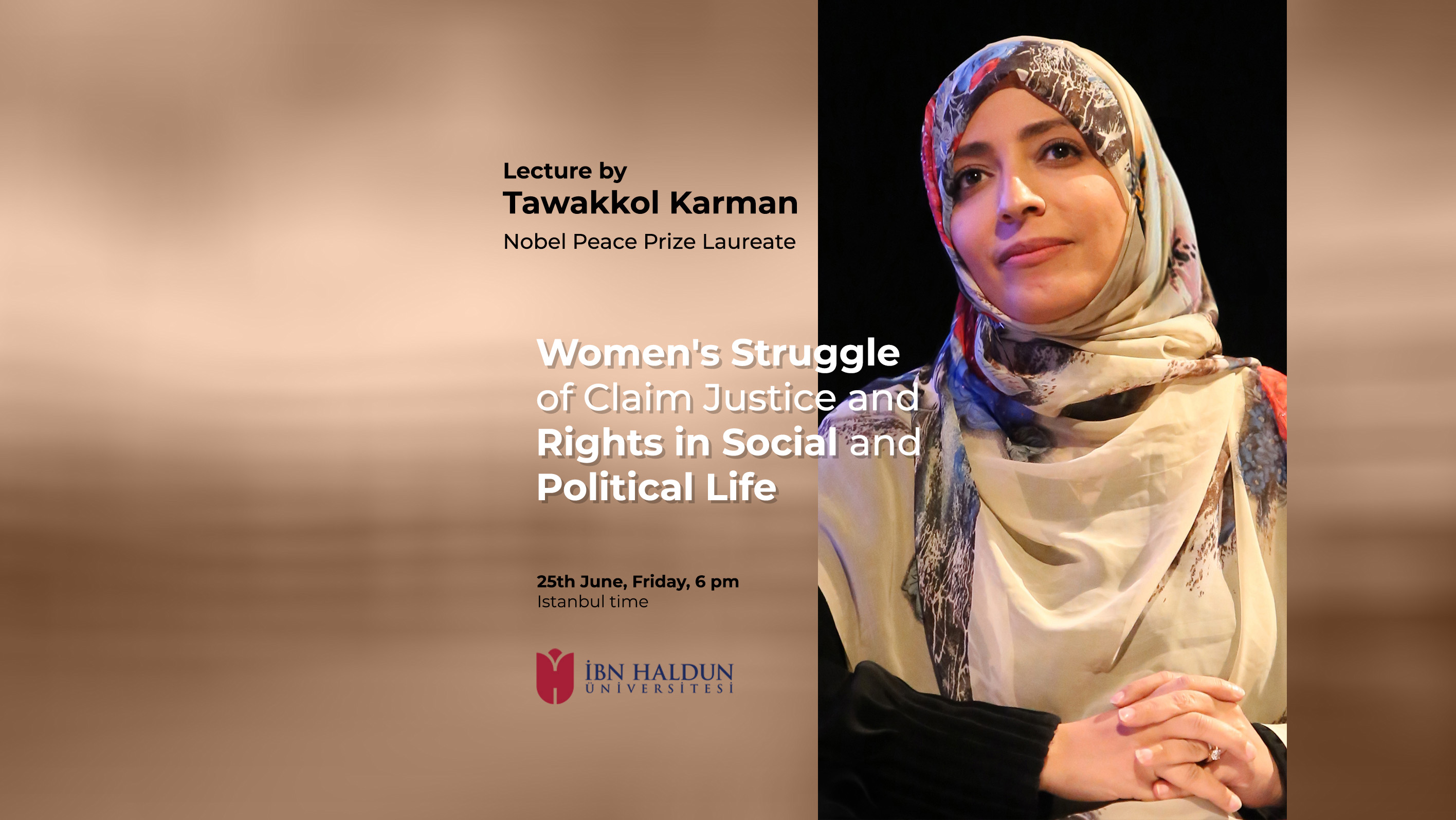 Tawakkol Karman lectures on women's struggle at well-established research university
Next Friday, on June 25, the Nobel Peace Prize-winning human rights activist, Tawakkol Karman is going to deliver a video lecture at Ibn Haldun University in Turkey.
In a statement on its website, the university said that Tawakkol Karman, will deliver a lecture entitled "Women's Struggle for Justice and Rights in Social and Political Life" via the university's YouTube channel.
Founded in 2015 in Istanbul, Ibn Haldun University is one of the strongest research universities that provide high quality education, especially in the field of social and administrative sciences.