Activities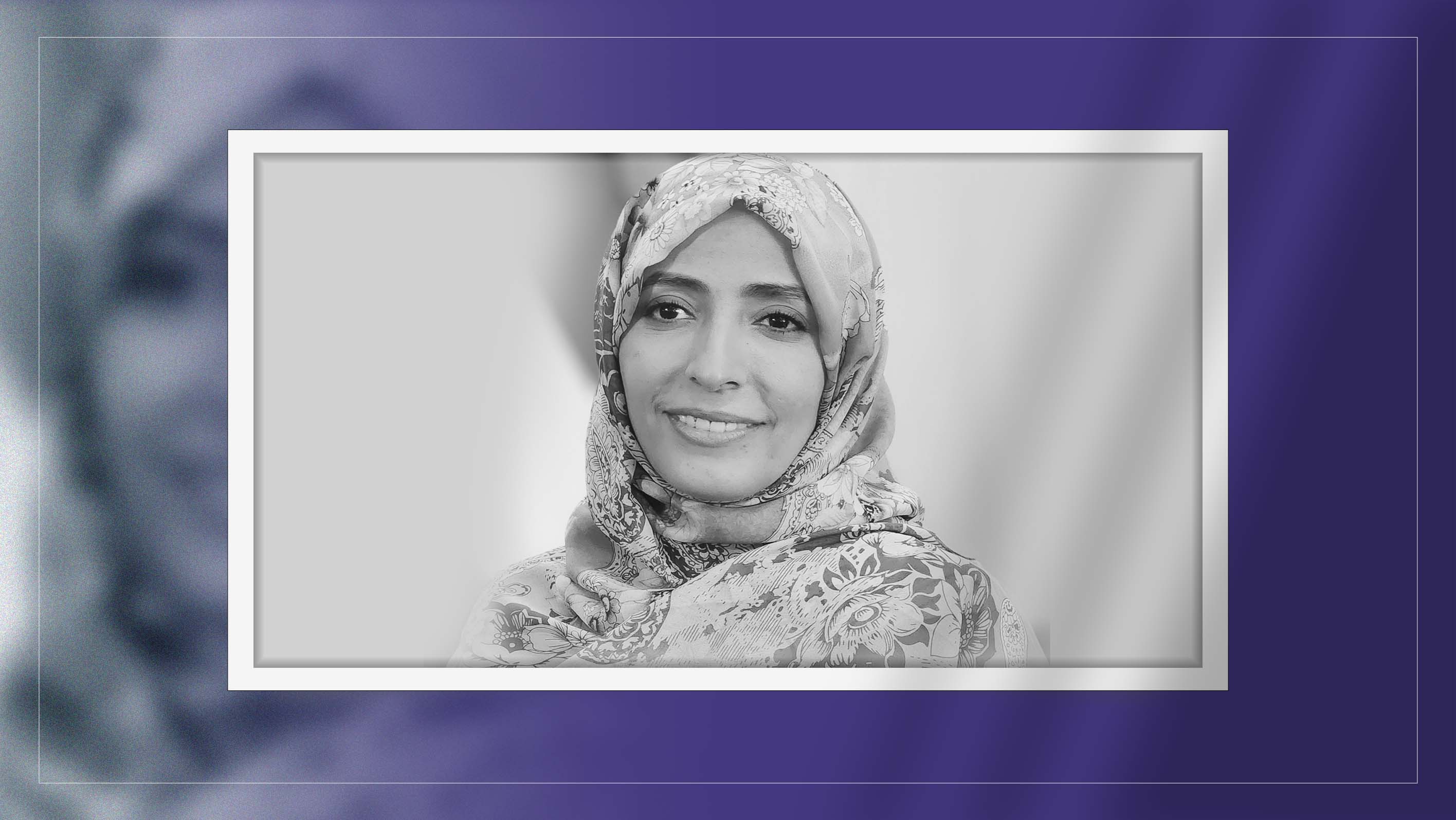 Tawakkol Karman to give speech at YPO EDGE 2022 in New York
The Nobel Peace Prize-winning human rights activist Tawakkol Karman has taken part in the international conference on democracy and fake information, organized by the Young Presidents Organization (YPO), in New York City at YPO EDGE.
In her speech during the conference, Tawakkol Karman emphasized that today's world is governed by an unsustainable world order, and the time has come to change it.
"When I talk about the crisis of the world order, I am referring to the clearly increasing state of retreating from democratic values and human rights, as manifested through the discriminatory response to a revolutionary Arab people believing in freedom, democracy and equality and making sacrifices for them, and to another European one believing in the same values and making sacrifices for them," she stated. 
Mrs. Karman wondered how the international community and its major powers, which are facing the Russian challenge in Ukraine, look today at a regime like the Assad regime in Syria, and how the civilized democratic West accept the reintegration of a murderous regime like the Assad regime, a sectarian regime that killed a million Syrians and displaced five million and summoned Iran and its militias, along with Russia, to share its war on its people. 
In the same context, she pointed out that misleading information and lies are mainly produced by regimes here and there in favor of their political orientations and interests without caring about the truth or the values of press freedom and human rights.
She added: "The political positions of regimes and States often provide a suitable environment for the spread of misleading information and lies, and for the use of electronic militias in propaganda campaigns based on fabrications, lies and fraud with the aim of misrepresenting the truth and confusing public opinion."
To read full speech click here