Activities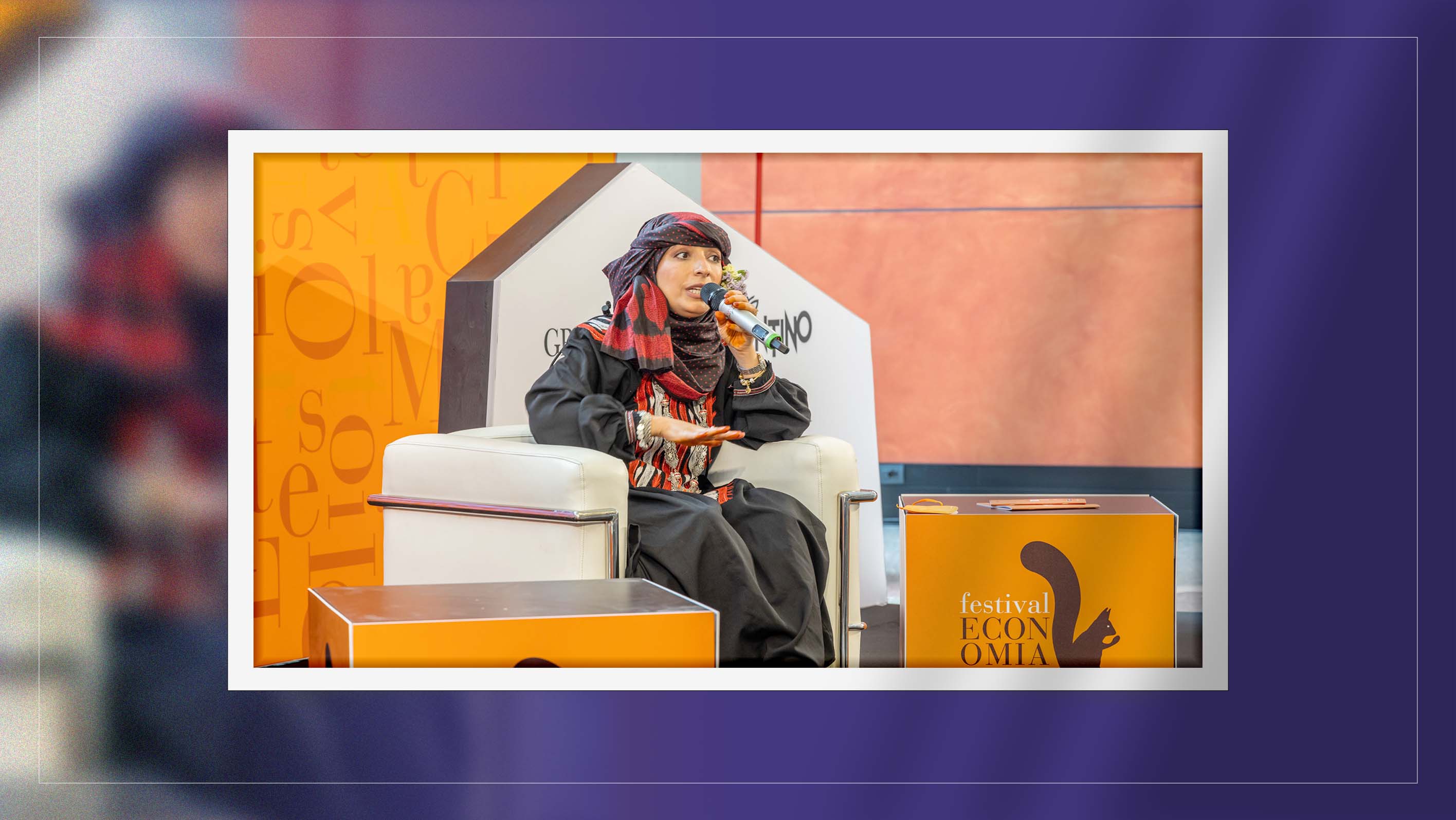 Tawakkol Karman to participate in Trento Economic Festival 
The Nobel Peace Prize-winning human rights activist, Tawakkol Karman has participated in the event "Non-violence as conflict resolution method", held at the Trento Economic Festival in Italy.
In a speech during this occasion, Tawakkol Karman said Yemen is facing a multi-headed war run by Iran, Saudi Arabia and the UAE that seek to divide it for geopolitical purposes, explaining that this war is aimed to liquidate the Yemeni state, and impede all chances of its return.
The Nobel laureate also emphasized that Yemen is the graveyard of invaders and that all the goals of the conspirators will sink into its sands, noting that the Houthi sectarian militia has provided the Yemeni people with nothing but death and destruction. 
She said that the Yemeni people has a long-term undertaking, and will never succumb to the external occupation and its tools represented by the Houthi militias in Sanaa and the separatist transitional militias in Aden.
In addition, Karman stressed that the struggle for a secure homeland governed by law, citizenship and democracy will remain the overarching goal, pointing out that the Iranian-backed Houthi militia is the biggest barrier to peace and is not unlike the Taliban movement.
---
To listen and watch the speech, click here