Activities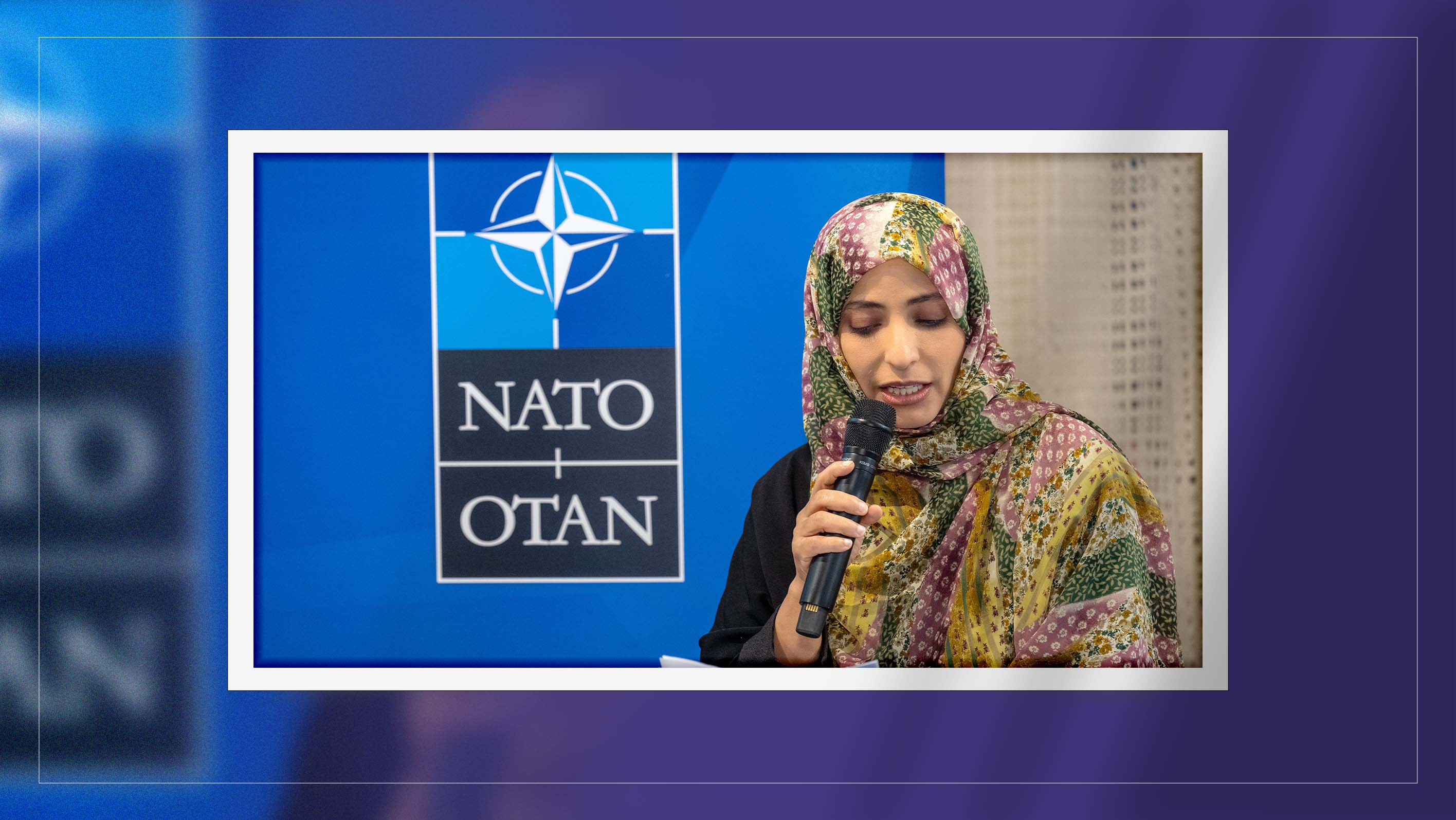 Tawakkol Karman to participate in NATO conference 
Today, Tuesday, the Nobel Peace Prize-winning human rights activist, Tawakkol Karman, participated in an international conference entitled "Women Mediators and Peacebuilders in the MENA Region: Leveraging Leadership". 
The event was organized by NATO's Middle East and North Africa Division, in cooperation with the Office of the Special Representative of the Secretary-General for Women, Peace and Security, and the Center for Strategic Guidance.
During the speech, Karman said: when the world remains silent about fascist wars in distant areas not being seen by major powers as a threat to their security, it should expect conflicts and wars to extend to places seen as being safe from what the Middle East and the third world are plagued with.
The tyrannical regimes, war criminals and extremist groups have found who recognize them and reconcile with their crimes, and have declared at the same time wars on peaceful popular uprisings, societies that raised slogans of change, freedom and democracy, she added. 
Finally, she stressed that issues like peace and democracy should be taken as one package without dividing the world into a civilized world and another that is treated to be outside civilization and humanity.
---
To read full text click here
To listen and watch the speech, click here