Activities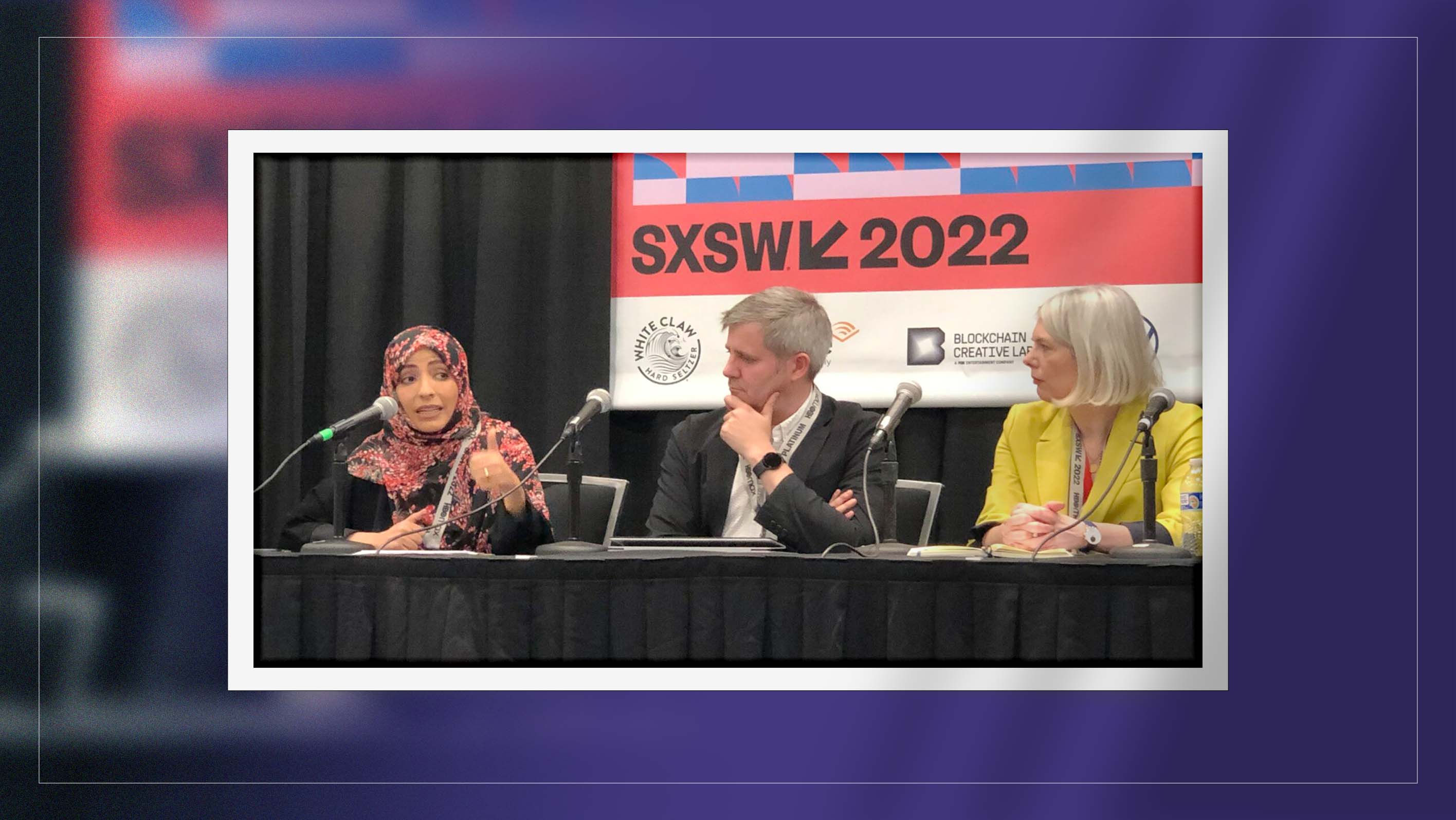 Tawakkol Karman participates in annual Austin Festival 2022
The Nobel Peace Prize-winning human rights activist, Tawakkol Karman, has participated in the annual Austin Festival in Texas, giving a speech during a panel discussion entitled " The right to Truth & Trust in the Age of Disinformation".
During her speech at the festival, Tawakkol Karman said that modern technology and development in communications and media are used as tools for wars, adding that the Internet, digital media and social networks have played a crucial role in the unprecedented rapid spread of false news and misinformation.
In her view, misinformation and lies primarily stems from the political orientations adopted to serve the interests of regimes that do not care about the truth and ignore the values like freedom of the press and human rights. 
They spread disinformation and lies, and create electronic militias that use propaganda campaigns based on slander, lies and deception in order to confuse the truth and public opinion, Karman continued.
In addition, she pointed out that it is true that misinformation is a global problem, but this phrase will remain incomplete without saying that the most dangerous behind misinformation and dissemination are authoritarian and totalitarian regimes as being hostile to the truth, freedom of expression and the right to obtain information. 
She stressed that these regimes are unfortunately supported by an unscrupulous world that remained silent about tyranny and has done nothing in supporting peoples eager for freedom and democracy, including especially the Arab ones. 
---
To read full text click here