TKIF News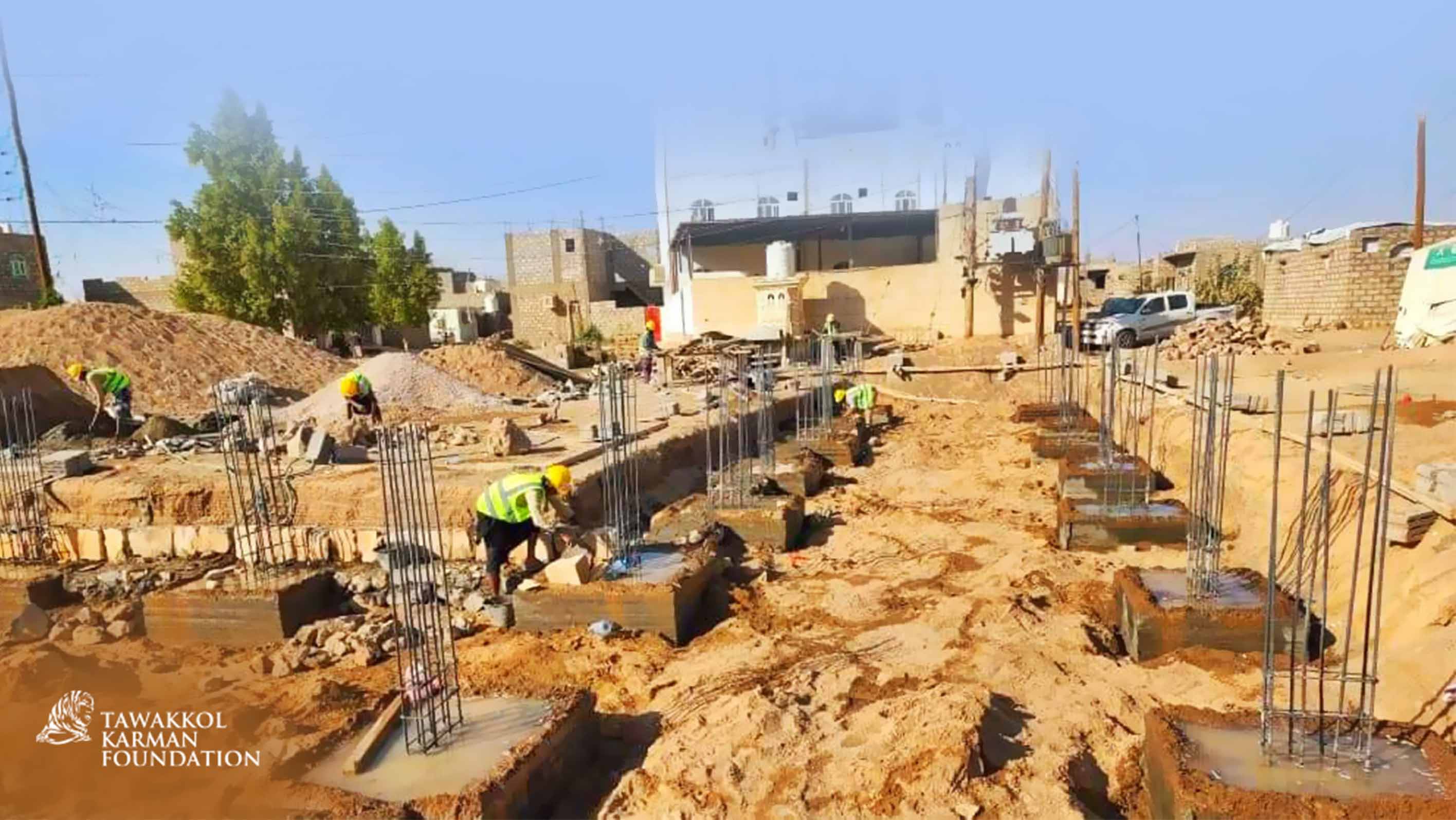 TKF commences the construction project of Nashwan Al-Hamiry School in Marib, Yemen
On Wednesday, December 14, 2022, Tawakkol Karman Foundation began implementing the project to establish Nashwan Al-Hamiry School in "Jaw Al-Naseem" neighborhood in Marib, northeast Yemen,
in response to the needs of the parents and their children, as the neighborhood lacks an educational facility.
The school project consists of nine classrooms with their equipment, and the process of pouring bases and foundations began during the first week of construction. This project is considered vital due to the distance and crowding of schools in that region, it is expected to be completed within two months.
The project to establish Nashwan Al-Hamiry School comes within the framework of the efforts of Tawakkol Karman Foundation to mobilize resources and efforts to advance development and create more prosperous and stable societies.