TKIF News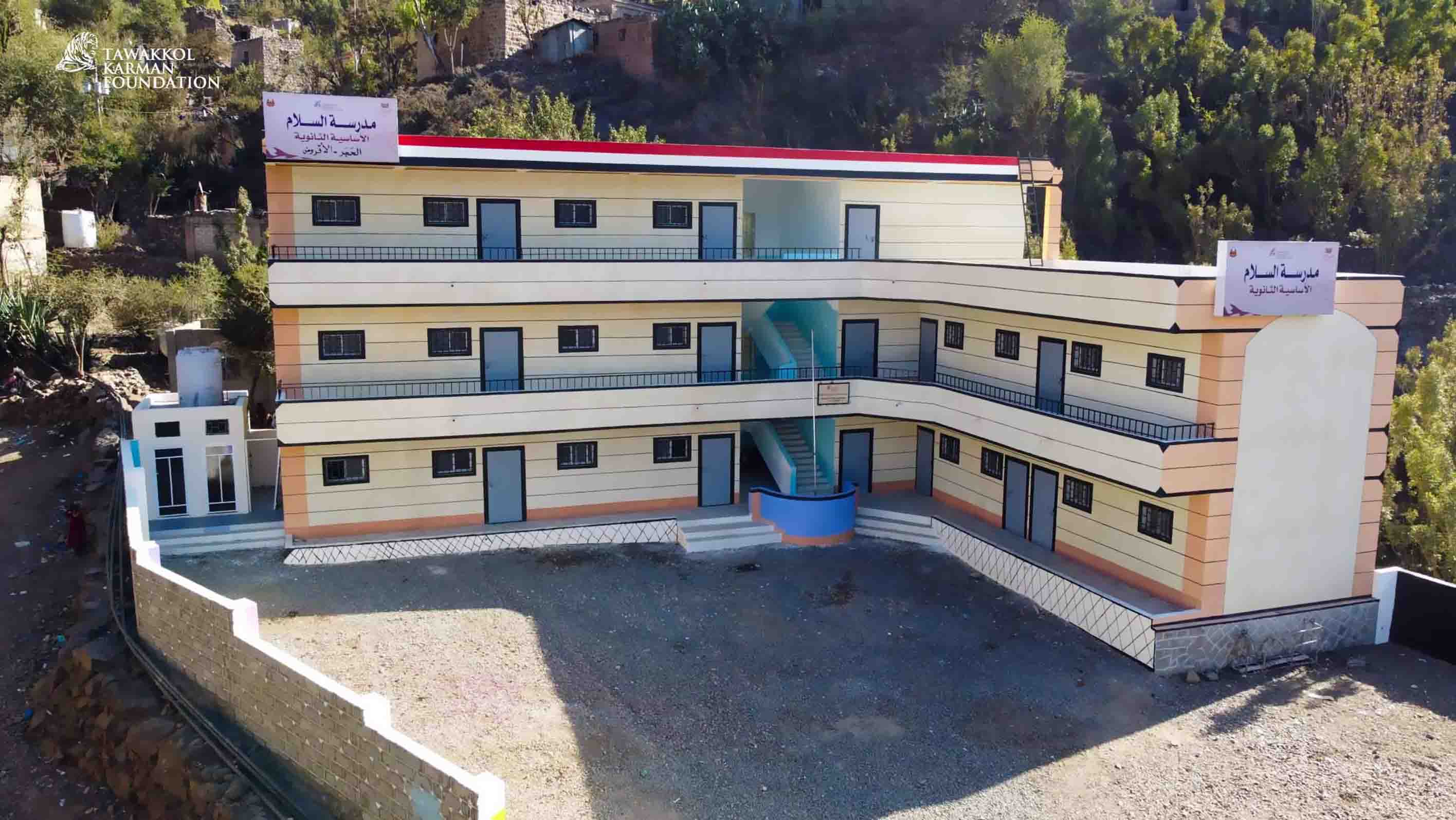 TKF inaugurated Al-Salam Primary-Secondary School project in Al-Aqroud, Taiz
On February 7, 2023, Al-Salam Primary-Secondary School project was inaugurated in Al-Hajar area, Al-Aqroud district, Taiz, funded by Tawakkol Karman Foundation at a cost of 150 million Yemeni riyals.
Al Salam School project consists of 12 classrooms, an administration office, a warehouse, and bathrooms, targeting 4,000 students from Al-Aqroud.
The project comes within Haith Al-Insan program in its fifth season and in response to the call of the people of the five villages in the region, and the efforts of Tawakkol Karman Foundation in the education sector to support the community in the recovery process from the war, normalize educational life, enable young men and women to enroll in schools and reduce the number of dropouts.