TKIF News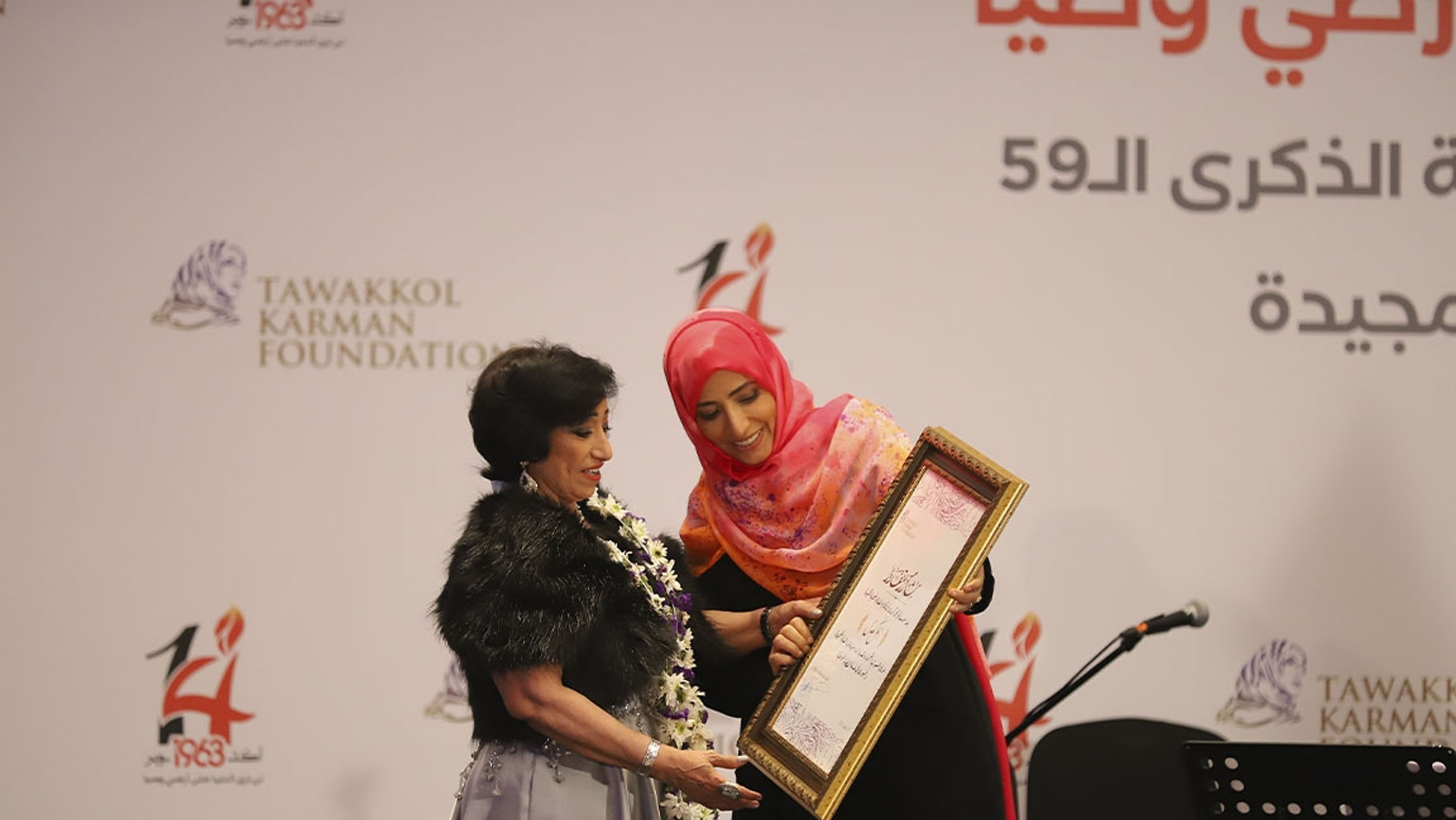 TKF celebrates October 14 revolution's 59th anniversary and honors artist Amal Kodul
On Friday, October 15, Tawakkol Karman Foundation held a special celebration on the 59th anniversary of the October 14 Revolution in Istanbul, Turkey.
The artist Amal Kodul revived the event, by singing a couple of the famous traditional songs. The accompanying band also presented patriotic songs from the Yemeni artistic history, in the midst of a large group of the Yemeni community in Turkey.
During the event, Tawakkol Karman Foundation honored the artist Amal Kodul with a financial prize of twenty thousand dollars, due to her distinguished artistic contributions and her efforts in serving national cases.
The Nobel Peace Prize laureate, Mrs. Tawakkol Karman, gave a speech at the event in which she saluted the distinguished contributions of the artist Amal Kodul, noting that her voice "will remain that special voice that sang for the country with pride and for the love with serenity."
Karman added: "our great artist, your beautiful soul, your voice, which appealed with the most beautiful and tormented words, your love for good, your faith in Yemen and your humility made you an icon of art in Yemen".
Karman emphasized that the attempts of the new colonialists to erase the identity of Yemen and the unity of the Yemeni people will be doomed to failure, continuing: "Just as the September Revolution inspires us to resist the Imamate and confront its dynastic supremacy, the October Revolution emerges today as a guiding national landmark that inspires us to resist the occupation and its tools."
Karman explained that reviving this occasion "is because it is one of our unforgettable and immortal days, and one of our victories that inspires us and gives us confidence in ourselves," noting that "our celebration is important, regardless of the circumstances or the wounds, because this is a part of preserving the national memory".