TKIF News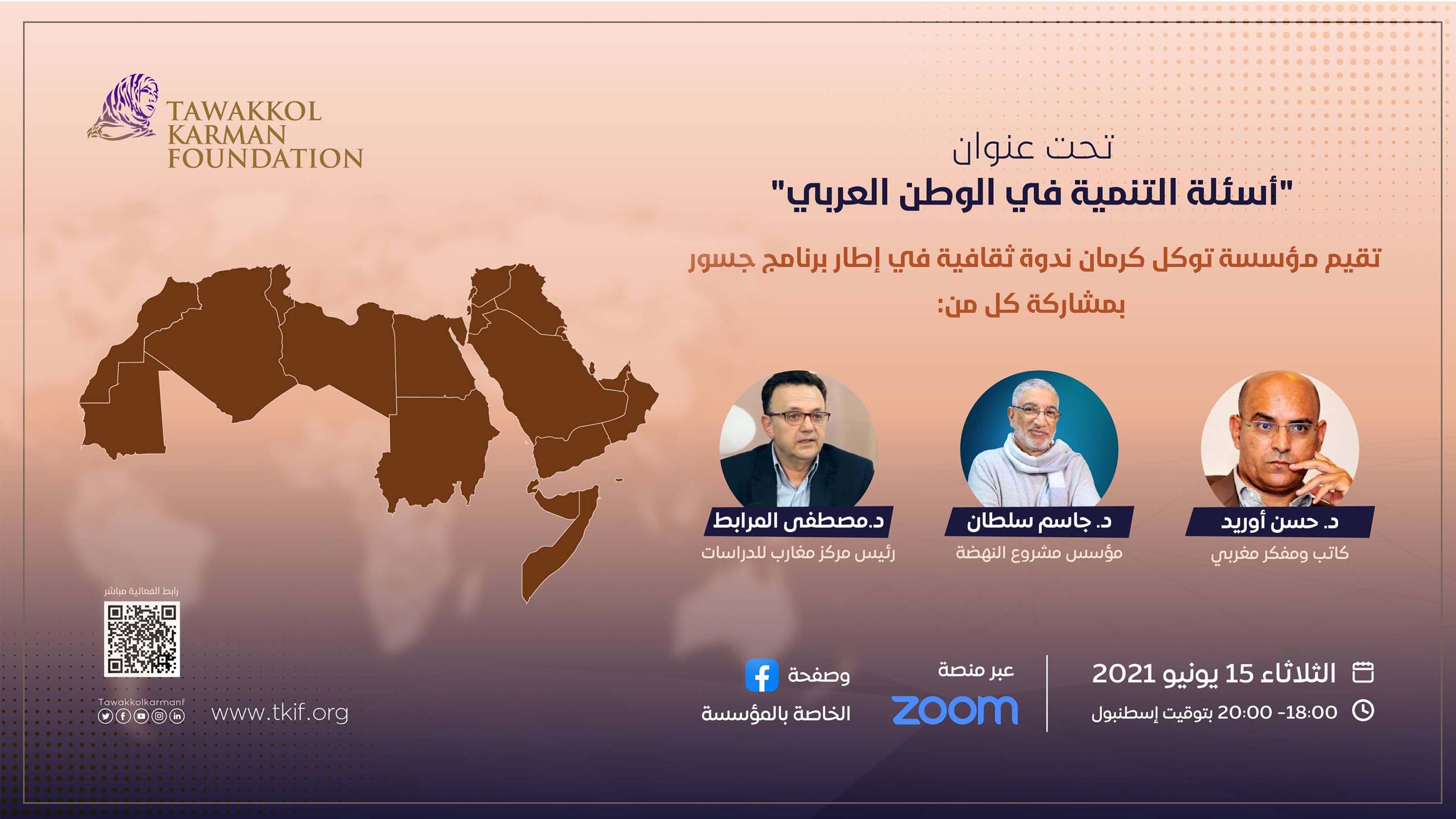 TKF organizes a symposium entitled "Questions of Development in the Arab World"
Tawakkol Karman Foundation organized a cultural symposium entitled "Questions of Development in the Arab World" on Tuesday, June 15, 2021, as a second event within the framework of The Bridges Program, which launched in March last year.
The following participants took part in the event, which was held live via Zoom and published on the Foundation's Facebook page:
Moroccan writer and thinker Dr. Hassan Oured
Thinker Jasem Sultan, founder of the Development Project
Dr. Mustafa al-Murabit, head of Magharib Research Center
At the Symposium, speeches were made on two basic axes:
- The roots of the development crisis in the Arab world and the ongoing stalemate
- An exit vision from the crisis and and moving forward toward the future
Questions and discussions were addressed at the symposium. In the coming months, the Tawakkol Karman Foundation plans to organize various cultural and intellectual activities related to different topics within the framework of The Bridges Program.
(We Build Peace Through Awareness)